Upgrade to Your First Adult Apartment With 7 Key Decor Pieces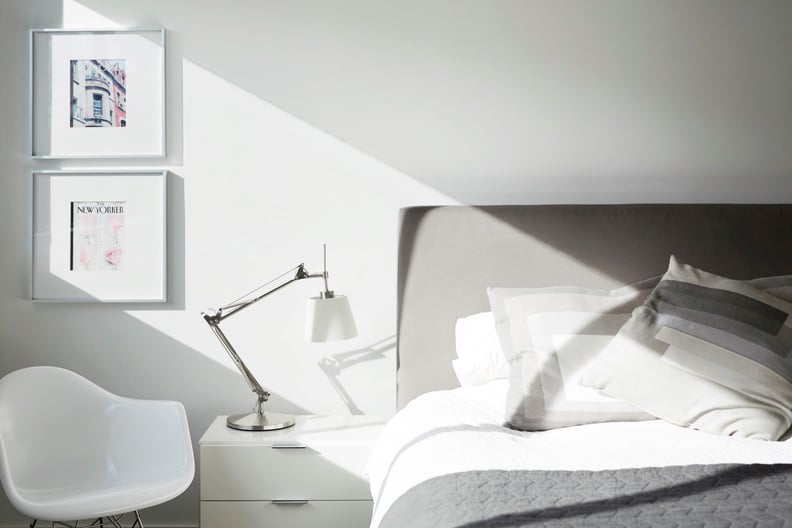 Planning to move the furniture from your college years into your first adult apartment? Pause. Think on that. Yes, you can bring your favorite lamp and the tiny bookshelf your mom helped you build, but it's also essential to fill your new space with fresh ideas, new looks, and stylish and useful items that reflect the unique and more sophisticated person you've become. It's time to buy quality pieces you're going to love — they should make your home a place you truly enjoy spending time in and feel proud to entertain in! Read on for the must-have pieces that will help you make a space your own.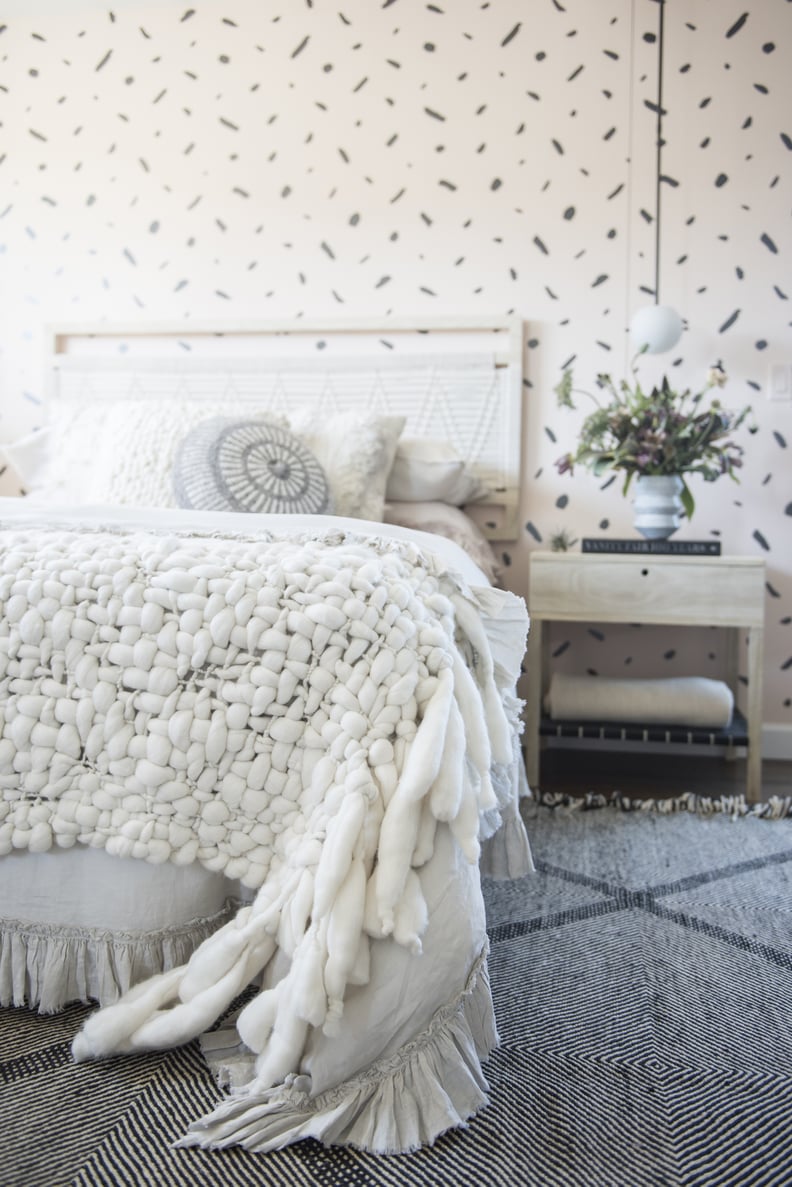 No-commitment wallpaper
Nothing has more visual impact in a space than walls with patterns and colors, but traditional wallpaper is a ton of commitment and not a good option for renters. You can still add personality to the walls with temporary wallpaper: it goes on easily, can be cut to size, and peels off when you move . . . or when you feel like a change!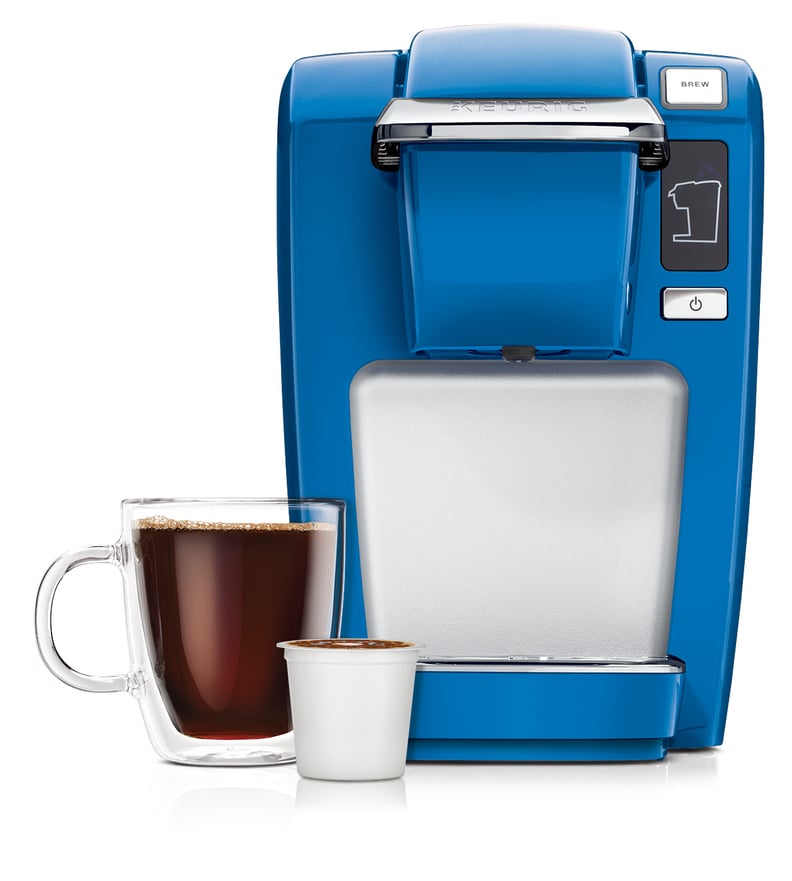 A quality coffee maker to enhance your morning routine
The smell of fresh coffee, made one cup at a time in a Keurig® K15 coffee maker, can bring more of a cozy vibe to a home than the most expensive throw blankets on the market, and it doesn't have to take up a ton of counter space. This coffee maker is ideal for your first apartment, plus it's way less expensive (and more fun!) to make a cup at home than to stop at a coffee shop each day. Take a moment to savor your morning cup of coffee while thinking about how far you've come — in terms of your budding career and your fancy new home. Yup, you're on your way.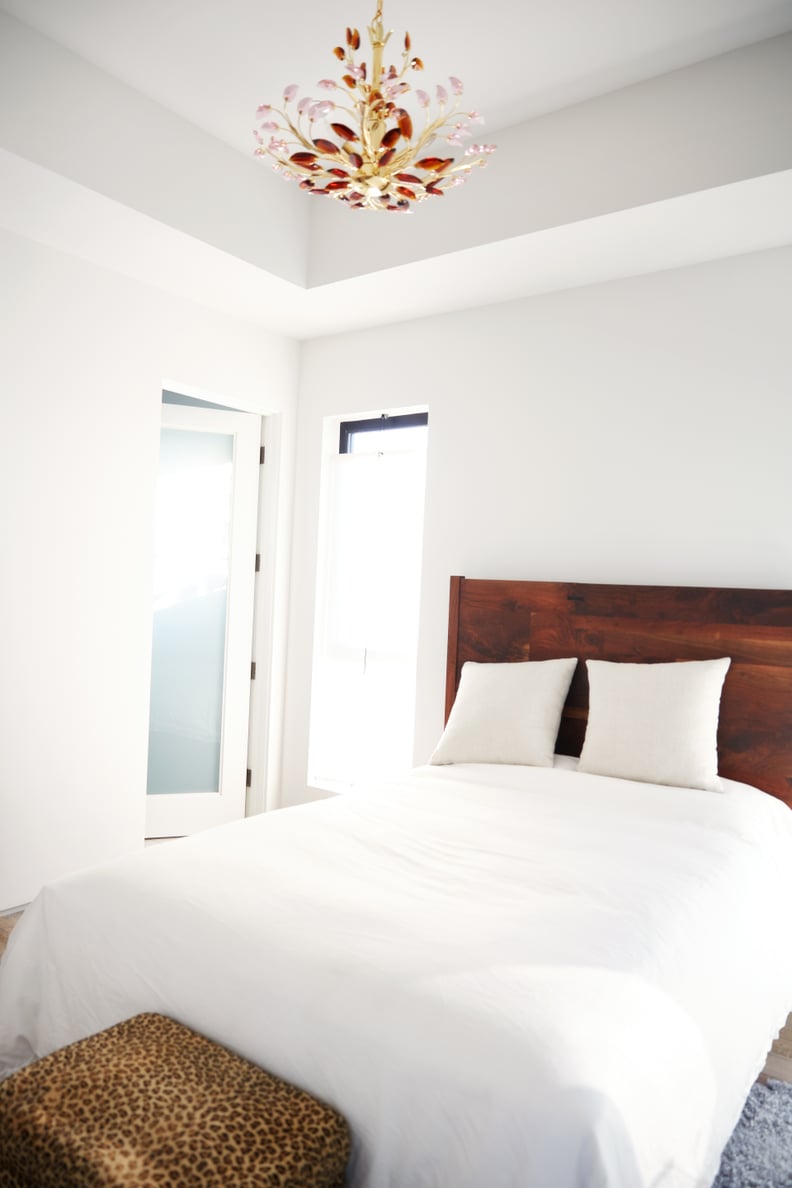 A bigger bed than you think you need
Go ahead . . . get the queen bed. And be sure to get a frame with your mattress. The on-the-floor look really doesn't play well in an actual adult apartment, especially if you're hosting overnight guests. Try out the mattress for firmness levels at a store, or just order it online and hope for the best. In terms of leveling-up to the Adult Stage, this bed is key, and it's a great place to rest your weary bones after pounding the pavement for interviews or working a full week on the new job you landed (congrats!).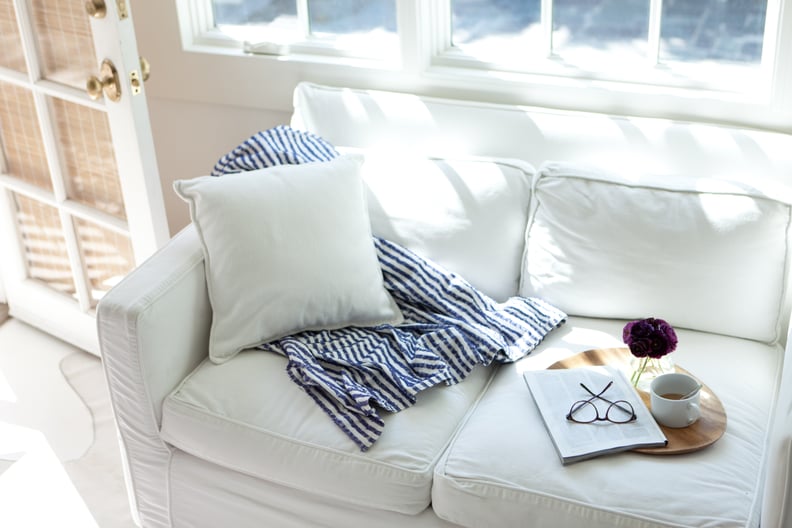 A place to sit that doesn't double as a bed
Yes, the futon was perfect for the common area, but now that you have an actual living room, you need a real sofa. There are plenty of sleek and affordable options available, and this centerpiece of your space will set the tone for an apartment that's not just functional but also warm and stylish. A cool sofa says, "Welcome, friends. Have a seat." Adult tip: You may need to buy a sofa for each new apartment — the way it fits in a room is key.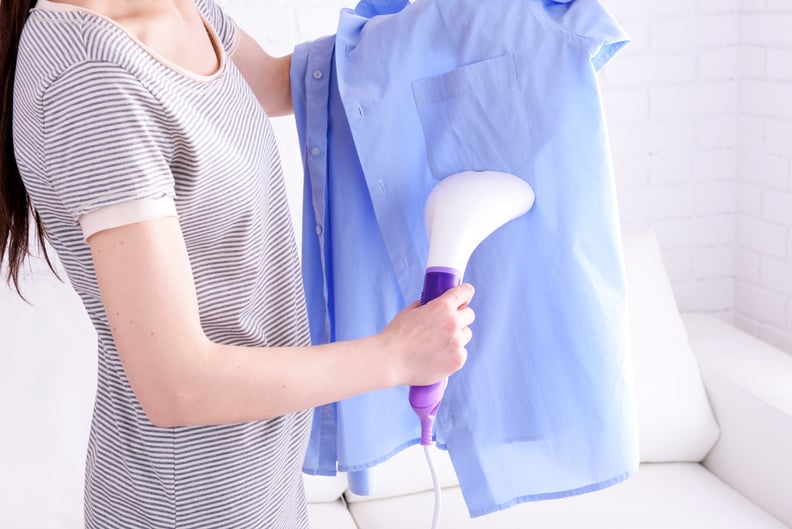 A way to ensure your outfits look perfect
It didn't matter if your t-shirt was wrinkled when you rolled into the Art History lecture, but now that you're on the hunt for a job that demands button-downs and pencil skirts, you'll want to make sure your clothes are on point. A handheld steamer is a quick and easy way to keep clothes crisp and freshly pressed each morning. (Aren't you glad we didn't mention an ironing board?)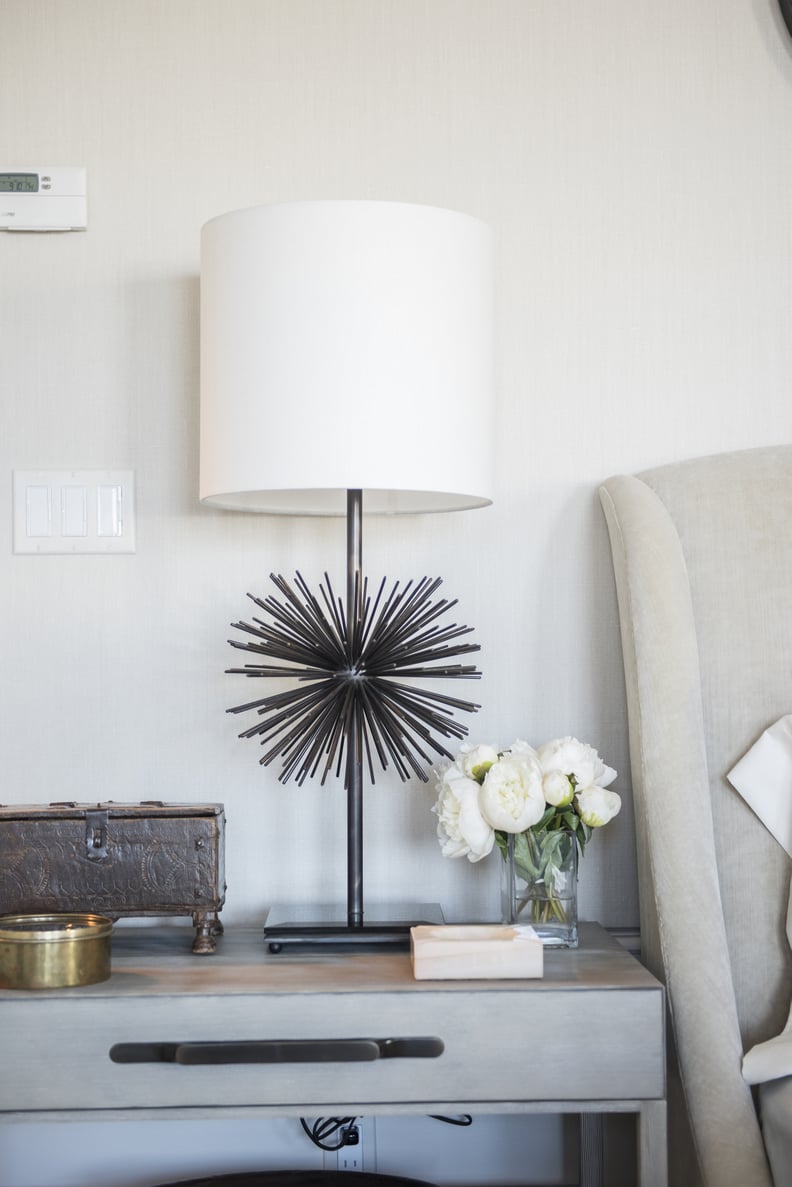 Lights that show off your space
Chances are your first apartment didn't come with the perfect overhead lighting. You can supplement with a few cute lamps or even try changing out a fixture or two. Because, honestly? The difference between a dorm room or entry-level apartment and your mature new home has everything to do with good lighting.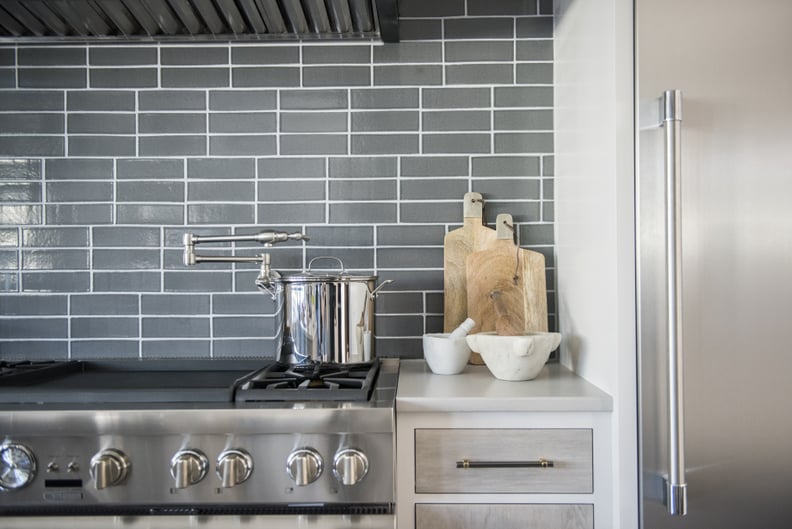 Supplies to make a real meal
You don't need place settings for 12, but you do need some solid pots and pans if you're planning to avoid ordering takeout seven days a week. Getting quality cookware isn't cheap, but you may be able to score a hand-me-down cast iron pan or ceramic crock pot from a family member or a friend who's done a kitchen-supply upgrade. Now you're cooking!