Disney Just Opened a Pop-Up Store of Exclusive Items and Here's What Was Inside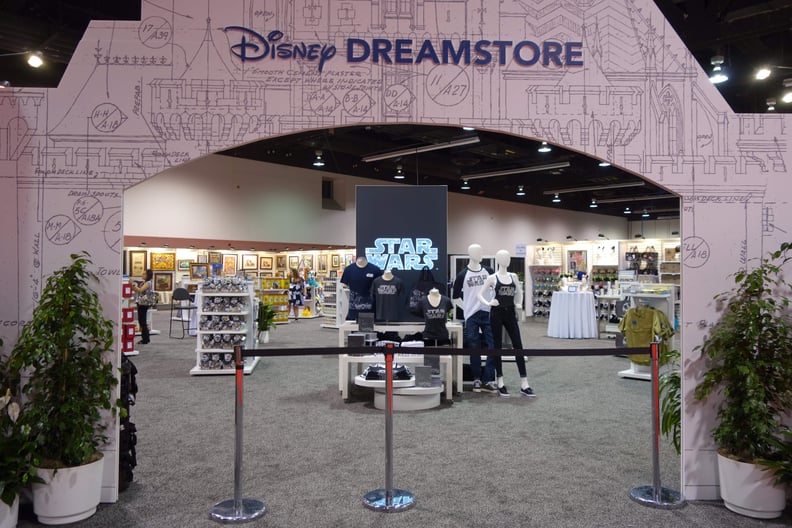 POPSUGAR Photography | Carlye Wisel
POPSUGAR Photography | Carlye Wisel
This past weekend brought Disney's massive D23 Expo to Anaheim, and if the parks announcements, Marvel panels, celeb sightings, and legendary appearances at the fan convention weren't enough, there was major shopping as well. D23 Expo brought with it a Disney Dream Store featuring exclusive items and vintage-inspired pieces as well as the debut of Disney's new interchangeable Minnie ears (eek!).
Most of the Disney Dream Store's items honored the 30th anniversary of Star Tours, 35th anniversary of Epcot, 40th anniversary of Space Mountain, and believe it or not, the 50th anniversary of Pirates of the Caribbean with unique new artistic designs.
Cue the FOMO, because many items were exclusive to D23 Expo attendees, but certain merchandise will be available in the parks later this Summer. Click through to take a peek at Disney's best goodies from the convention, as well as what you can't miss once it's available to the public.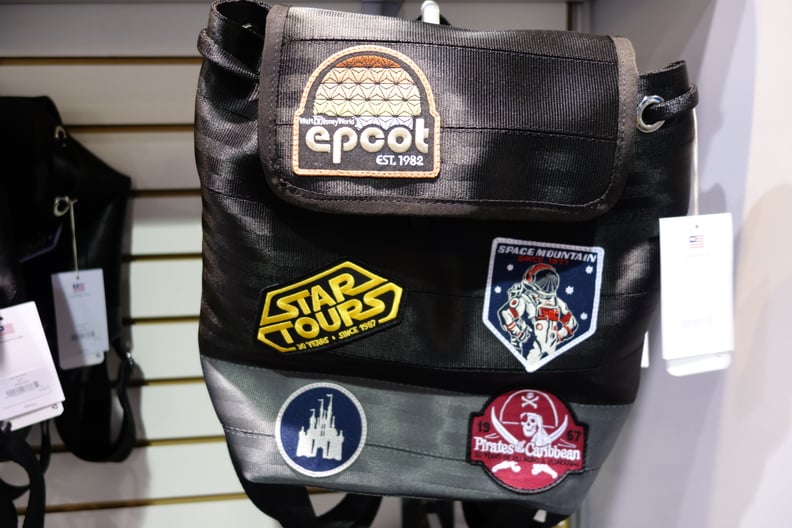 This incredible Harvey's seat belt backpack — a D23 Expo exclusive — was affixed with retro Epcot patches and nods to famed Disneyland attractions.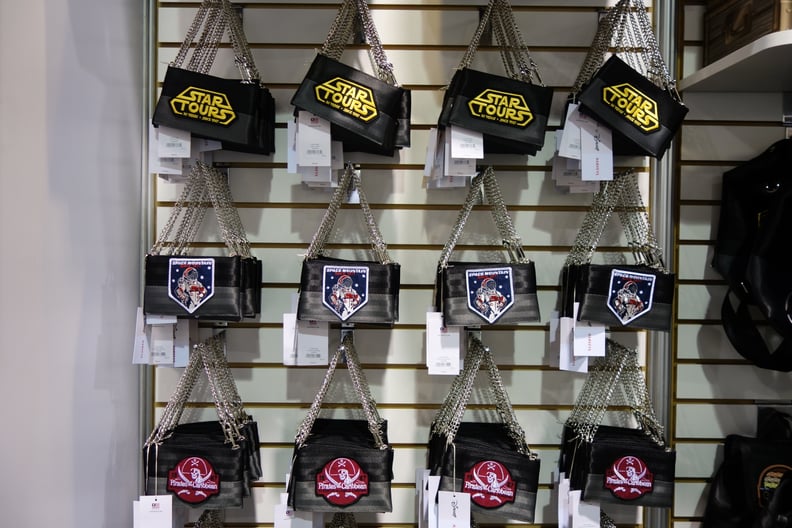 The patched design came on tote bags and wristlets, too, ideal for tucking away those flimsy Fastpasses. We hear it's possible these could show up in the parks in a limited quantity, so keep your eyes peeled!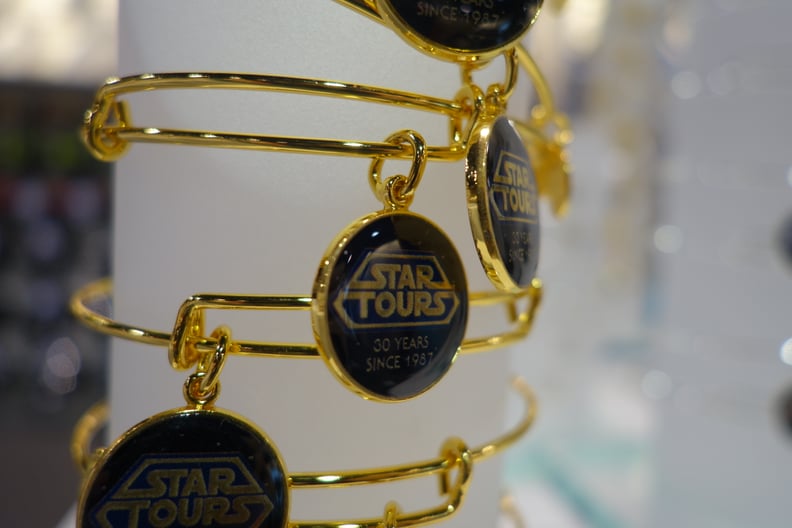 Alex and Ani stepped up its charm game at the D23 Expo Dream Store with a new line of bracelets featuring the throwback vibe of the anniversary products.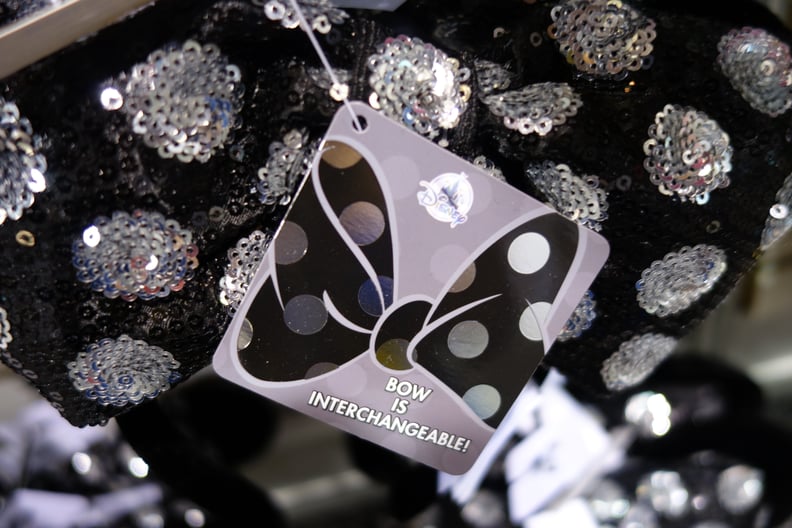 The coolest take-home from the Disney Dream Store? The first-ever pair of interchangeable Minnie ears. Each comes with a black and silver sparkly bow which can be removed and swapped with other character-themed accessories.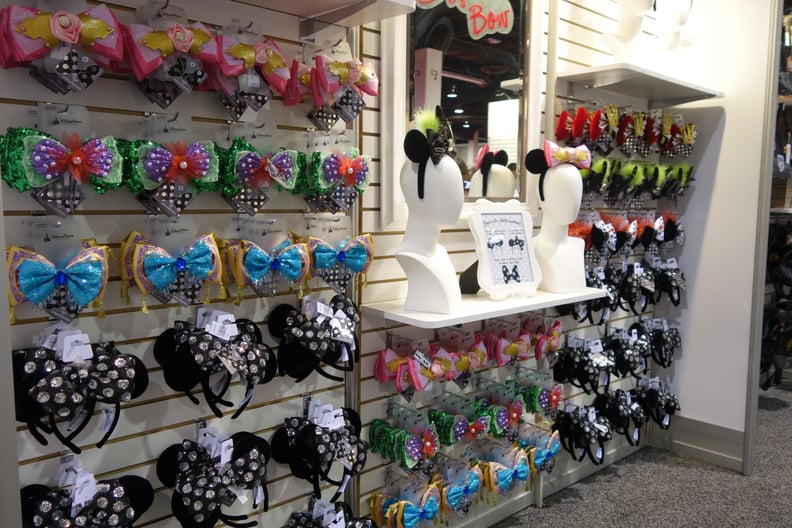 We love our park ears, and the level of detail on these is beyond. Princess Jasmine's bow has teensy magic carpets and Maleficent's is supremely shiny and spooky, while the Queen of Hearts' looks as treacherous as her many moods.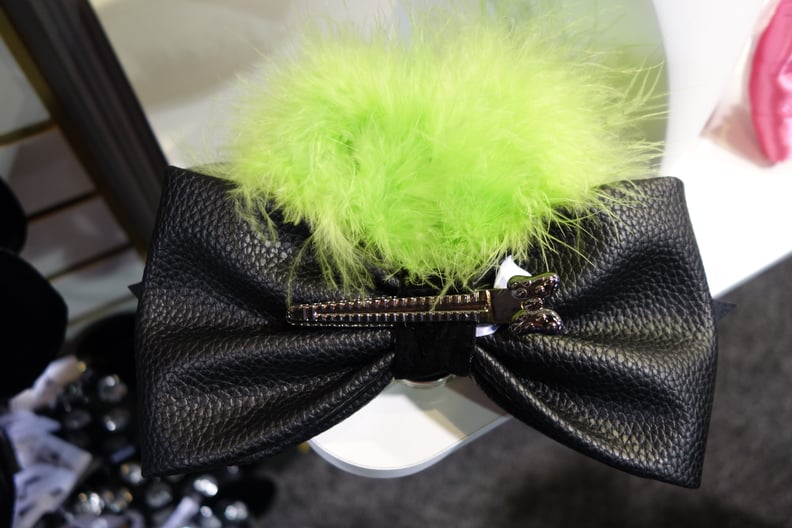 The ears, which utilize a hair clip that slides within a set of loops on each new headband, will make getting dressed for Disney parks even more fun when they debut in the Fall.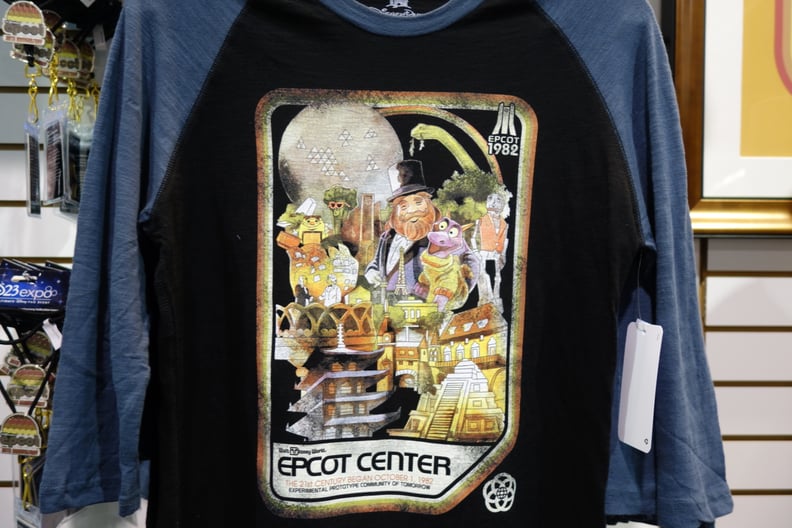 Can you believe these retro Epcot tees?! They're like a portal to the '80s, only without the trouble of time-traveling. (We love how they pay tribute to the rides of yesteryear!)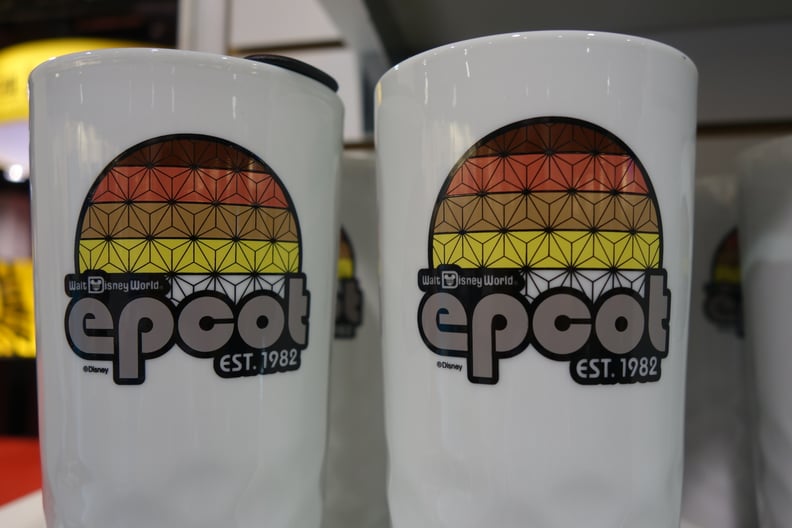 Even the colors of the 35th anniversary logo were delightfully vintage, as seen on these incredible coffee tumblers.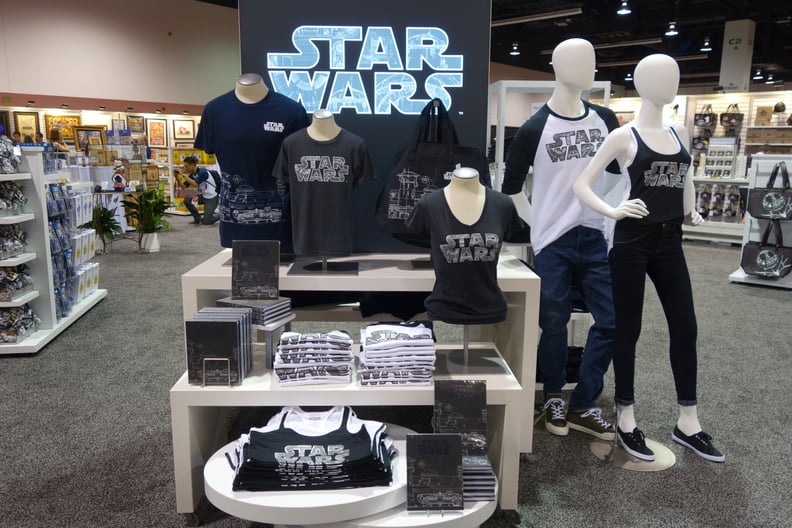 These Star Wars tees don't seem like much at first glance, but the pattern within the letters is actually the blueprint for the forthcoming Star Wars: Galaxy's Edge theme land.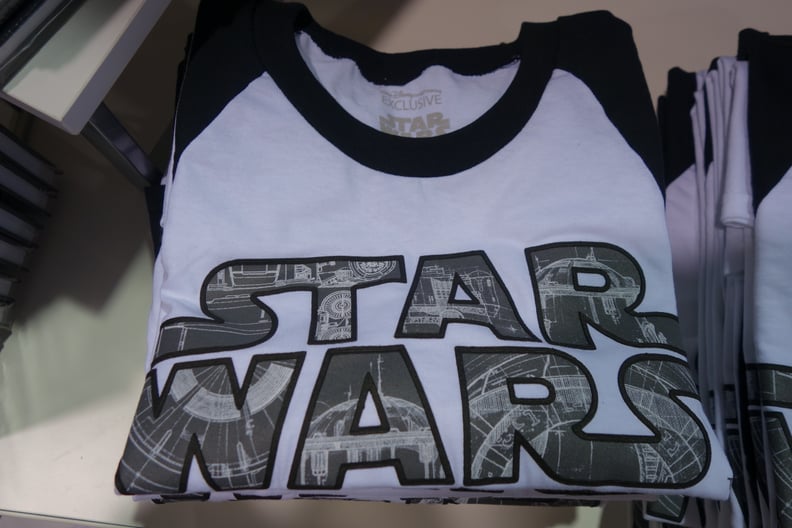 Fans who waited in a lengthy line at the D23 Expo to even enter the store were lucky to snag one, as the collection was exclusive to the fan convention.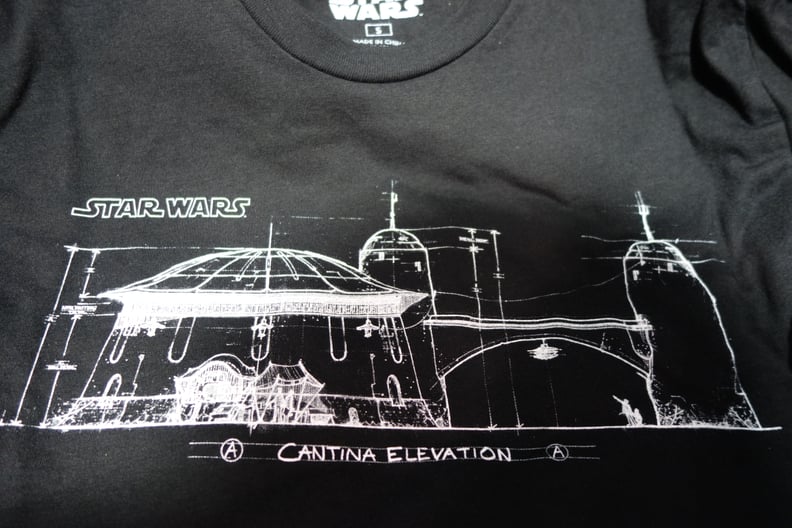 Of all the architecturally inspired designs, this Cantina tee was our favorite. Don't be too sad you didn't get one — it's only two more years till we experience it IRL!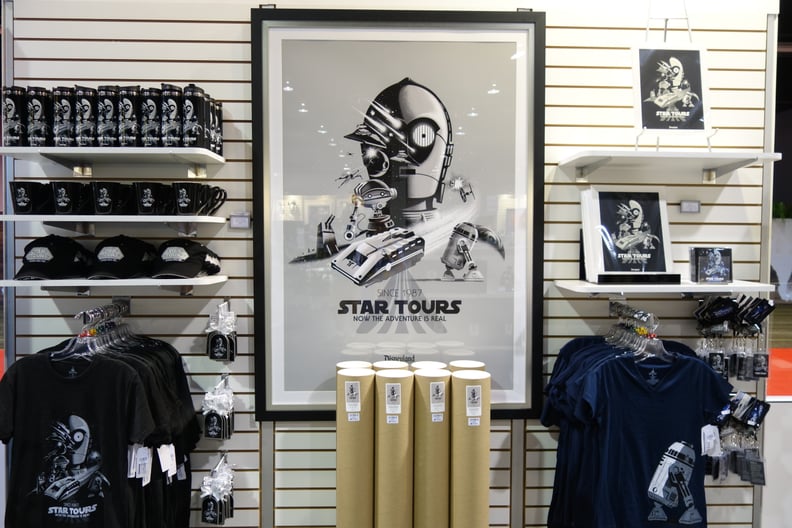 Star Tours may be 30 years old, but its anniversary art at the Dream Store was brand new and beyond cool.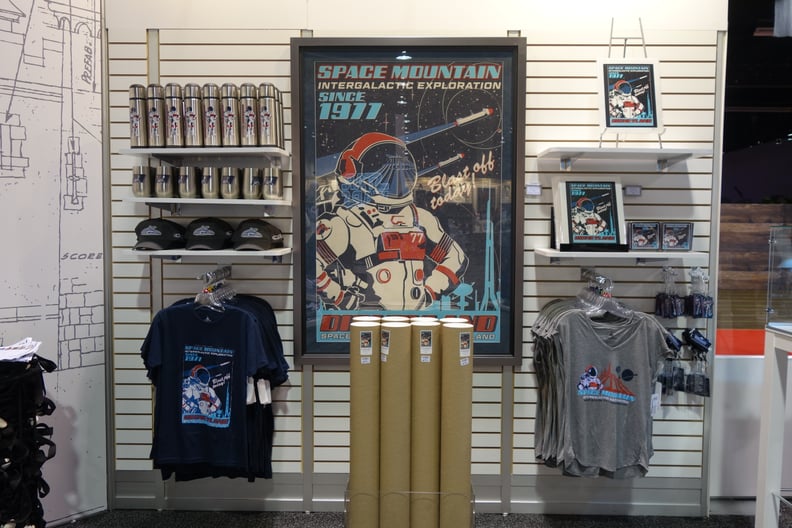 Same with Space Mountain — 40 years old and still got it! (Too bad this merch was only for sale at the Disney Dream Store and won't be available in the parks!)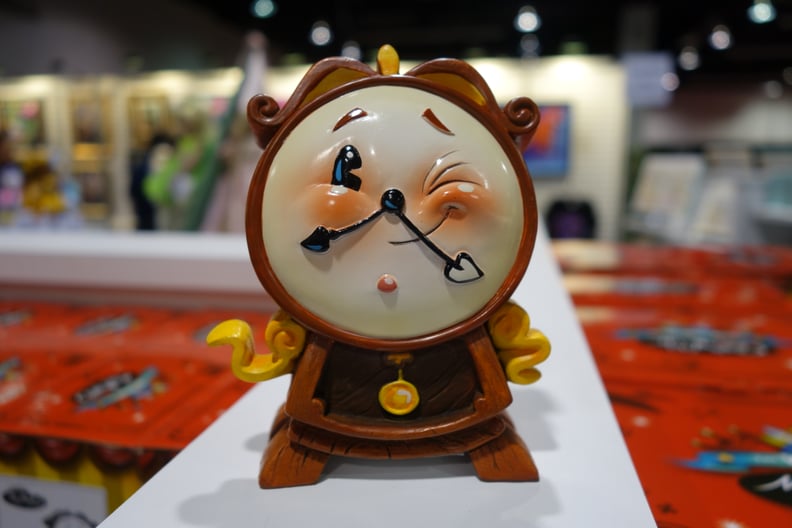 Could Cogsworth be any cuter?! These little Miss Mindy figurines are available in stores.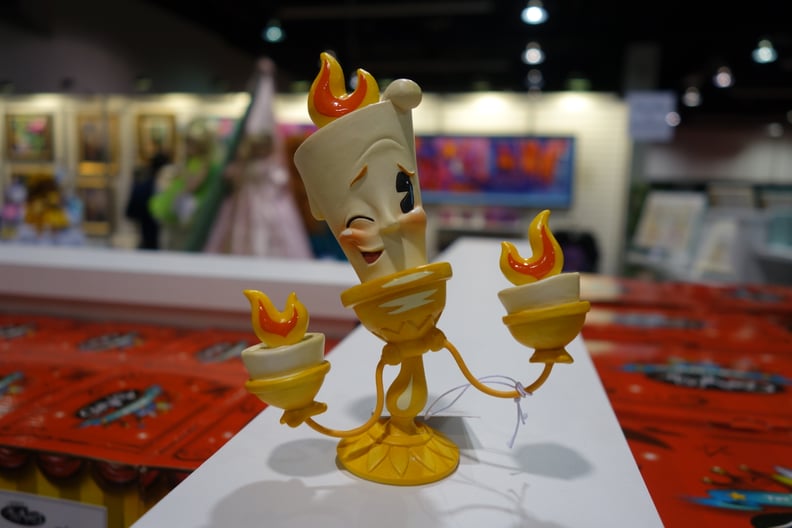 If you want — OK, need — the entire set, there's an adorable Lumière statuette as well.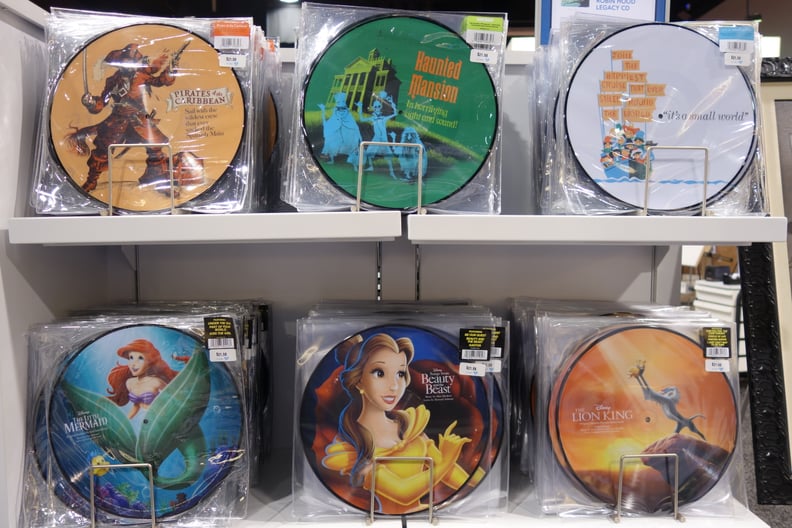 The picture vinyl game was strong at D23 Expo, too, letting guests finally have those hitchhiking ghosts tag along all the way to your record player back home.