Get Ready For Halloween With DIY Candy Corn Wine Bottles
POPSUGAR Photography | Sarah Lipoff
POPSUGAR Photography | Sarah Lipoff
Instead of just handing over a bottle of wine to the hostess this Halloween, make a big impression with a candy corn painted bottle that makes for a cute decoration after it's been enjoyed. And this DIY is so easy — even for those that aren't so crafty!
What You'll Need:
Wine bottle
Orange, yellow, and white spray paint
Scrap paper
Directions
Remove any stickers from the wine bottle and wipe clean, making sure the outside of the bottle is completely dry before spray-painting.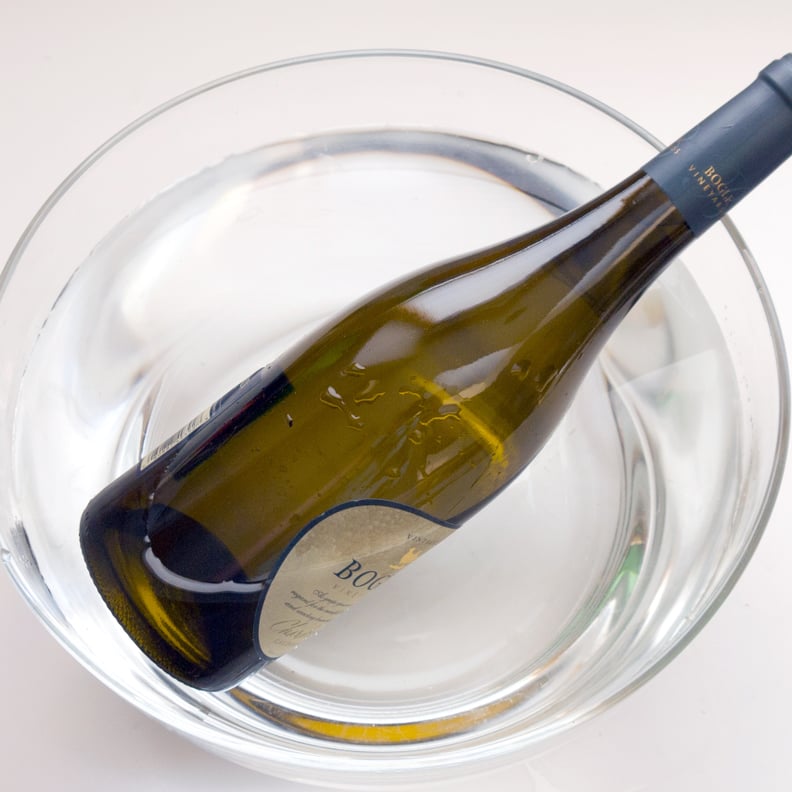 Take outdoors, or to a well-ventilated spot, and cover the area with scrap paper or a tarp. Give the bottle a solid coating of white spray paint and let dry 20 minutes.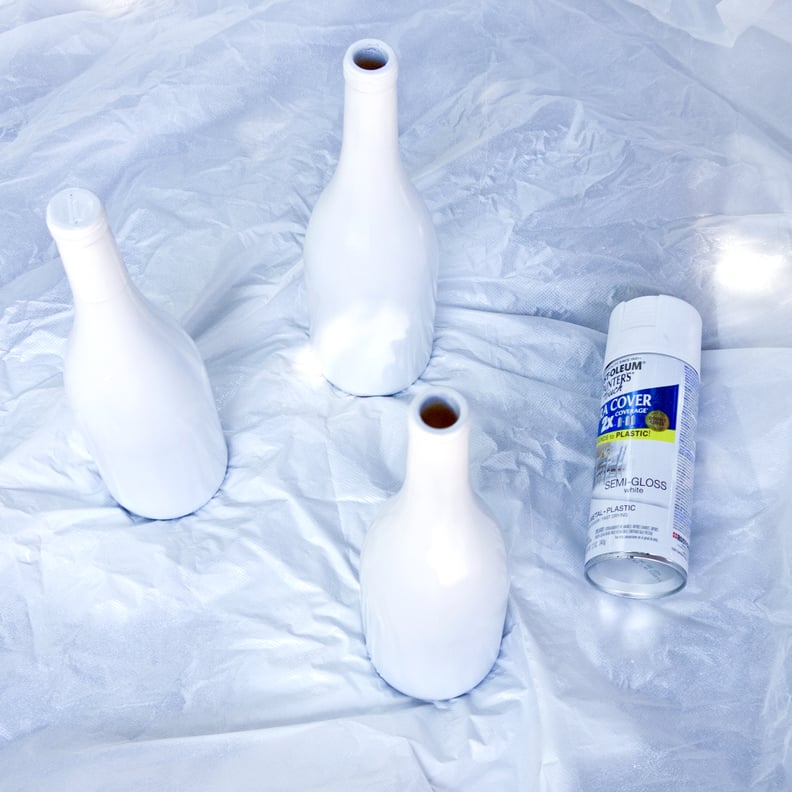 To create the famous candy corn color combo, spray the bottom two-thirds of the bottle with orange spray paint. To create the perfect faded edge, hold the can around one foot from the bottle and work in slow, short sprays. Let dry 20 minutes.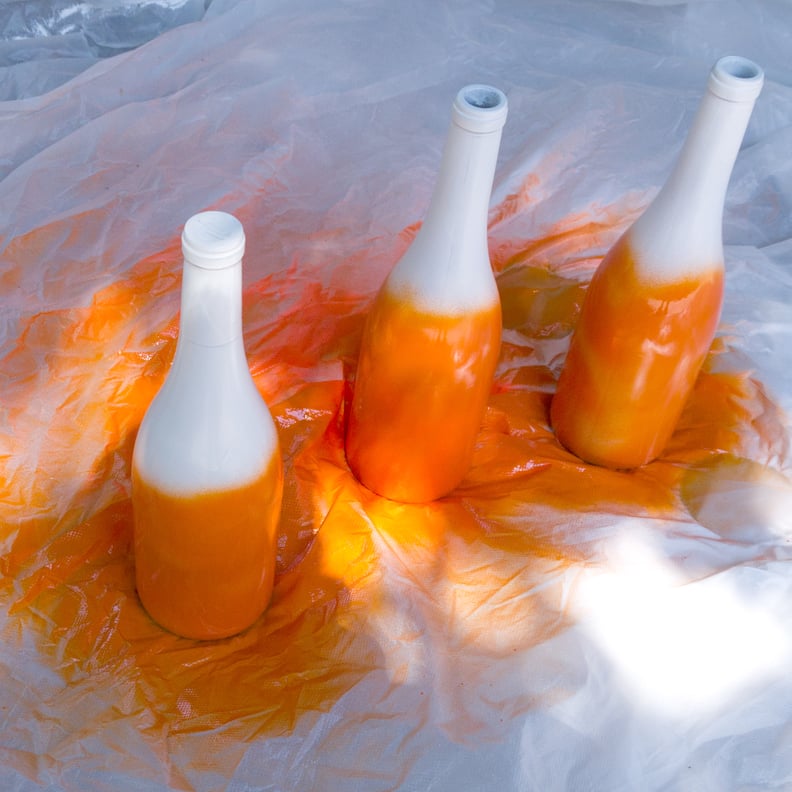 Finish the bottle with a layer of yellow spray paint around the base of the bottle and let dry for another 20 minutes. Touch up as needed.
Attach a cute note to the neck of the bottle, and it's ready for making the next Halloween party you're attending a bit more special.