Add Some Sparkle to Your Wedding With This Dollar-Store DIY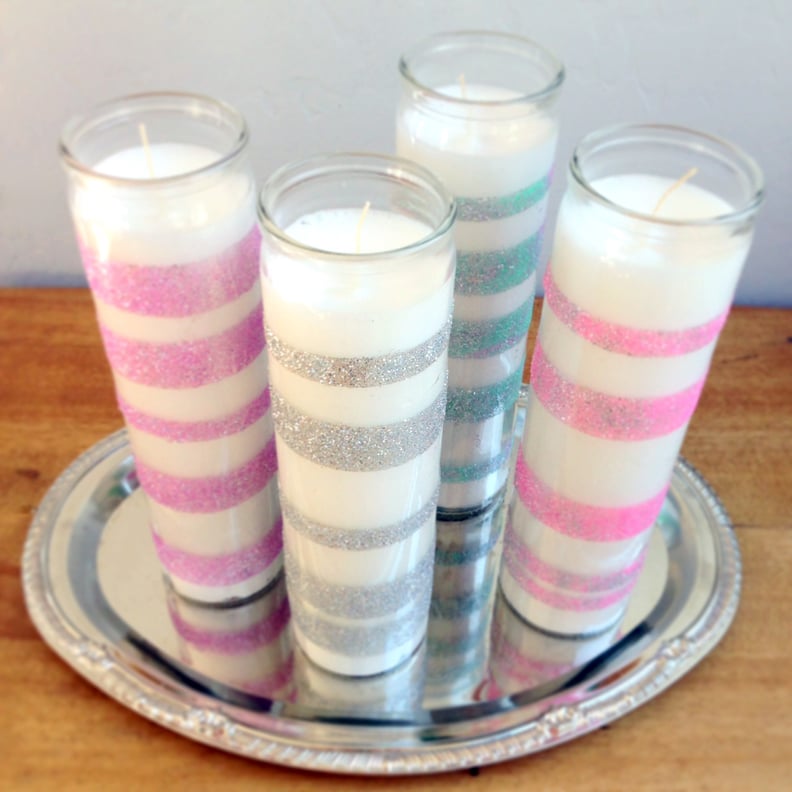 If you're looking for a fun and budget-friendly way to add a bit of sparkle to your wedding decor, head to the dollar store for everything needed for this DIY. And along with looking stunning, these candles would also make cute wedding favors. Not planning for your big day? This sparkly project is also so chic for your apartment or next party. Use colors that match your decor, and you'll have a stunning display.
What You'll Need:
Pillar candles
Double-sided tape
Glitter
Sheet of paper
Paper towel
Directions:
Pick up white glass pillar candles and double-sided tape at the dollar store. You can usually find glitter in the kiddie-craft aisle, otherwise superfine glitter costs only a few dollars at your local craft store. Remove sticky labels from the candles, and then cut and wrap lengths of the double-stick tape around the candles. You can even cut thin strips from long lengths of the tape to create variations.
Sprinkle some glitter on a white sheet of paper, and roll the candle over the paper, pressing so the glitter really adheres to the tape.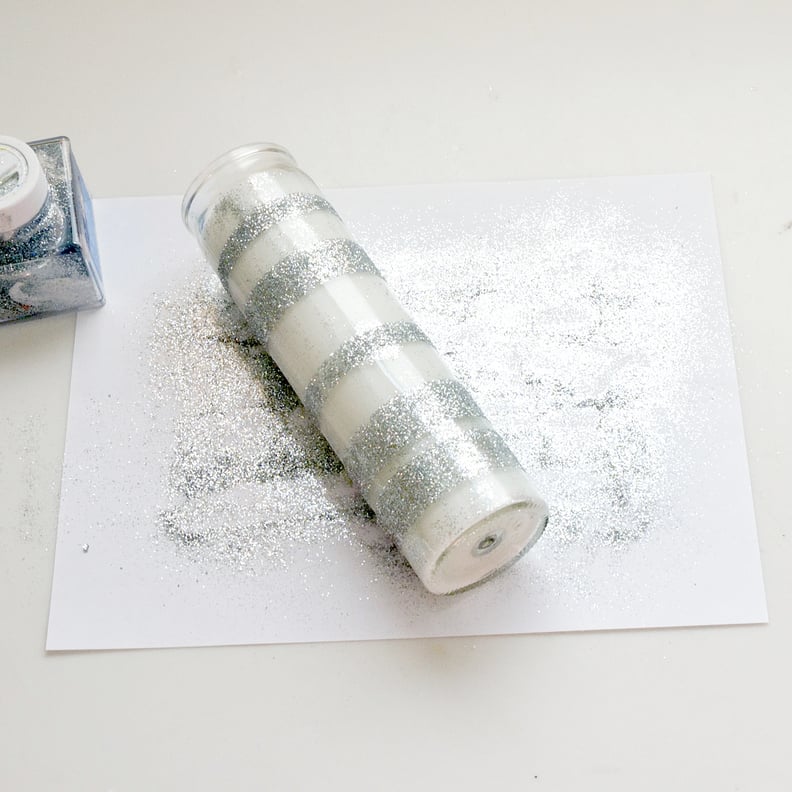 Gently wipe with a paper towel, and your sparkling candle is ready to dazzle. It's that simple! And there's no drippy glue or smudges to clean up, thanks to the double-sided tape that keeps the glitter where it belongs.