DIY Scented, Dyed Rice Makes the Perfect Wedding Confetti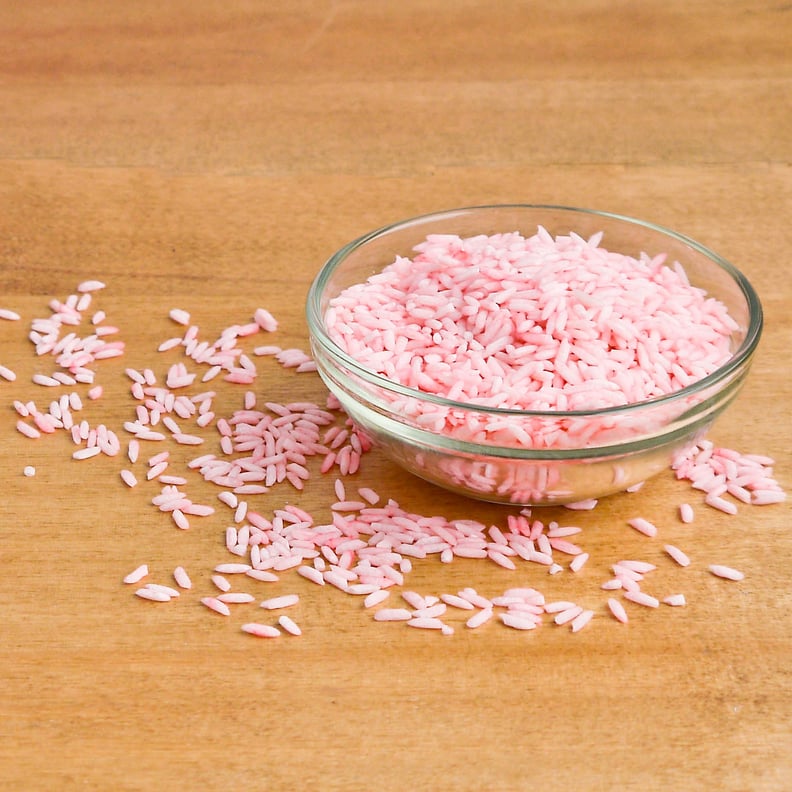 For a fun and budget-friendly decoration, reach for a bag of dollar-store rice to colorfully spruce up wedding tablescapes and confetti or even candle votives around the house. Using vinegar and food coloring or natural dyes creates a potential rainbow of colors just right for any occasion. Vinegar helps set the color, and a few drops of essential oil mask the scent — and make this easy DIY smell great.
What You'll Need
1 cup rice
1/4 cup vinegar
Zip-top plastic bag
Food coloring or natural dyes
Parchment paper
Sheet pan
Essential oil (optional)
Directions
For best results, reach for noninstant long-grain white rice, which has a really pretty look. Basic white vinegar helps the color absorb into the rice and then sets it in, so things won't bleed if the rice gets wet. Measure and add the vinegar to the plastic bag.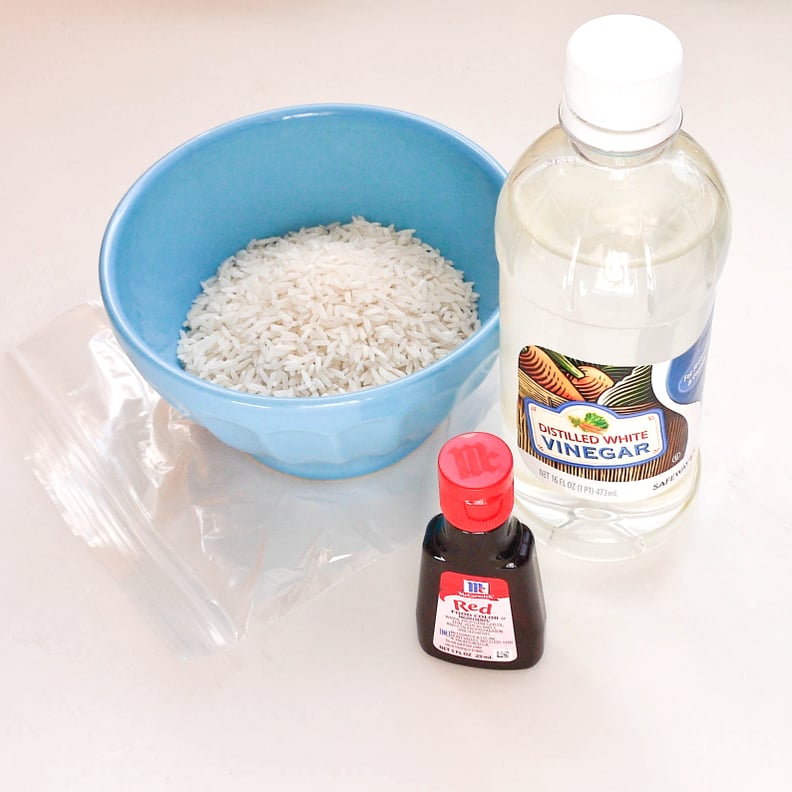 Now add a few drops of food coloring or natural dye, and swish the color around until you're happy with the hue. Add the rice, close the bag, and squish, squish, squish. Let the bag sit on your counter for at least 30 minutes to allow the color to soak in.
Carefully dump the rice onto a parchment-covered sheet tray, and spread it around, so there aren't any clumps. This is when you can sprinkle the rice with a few drops of your favorite essential oil to create lovely scented, dyed rice. Pop it in a 200˚F oven for one hour to finish the rice.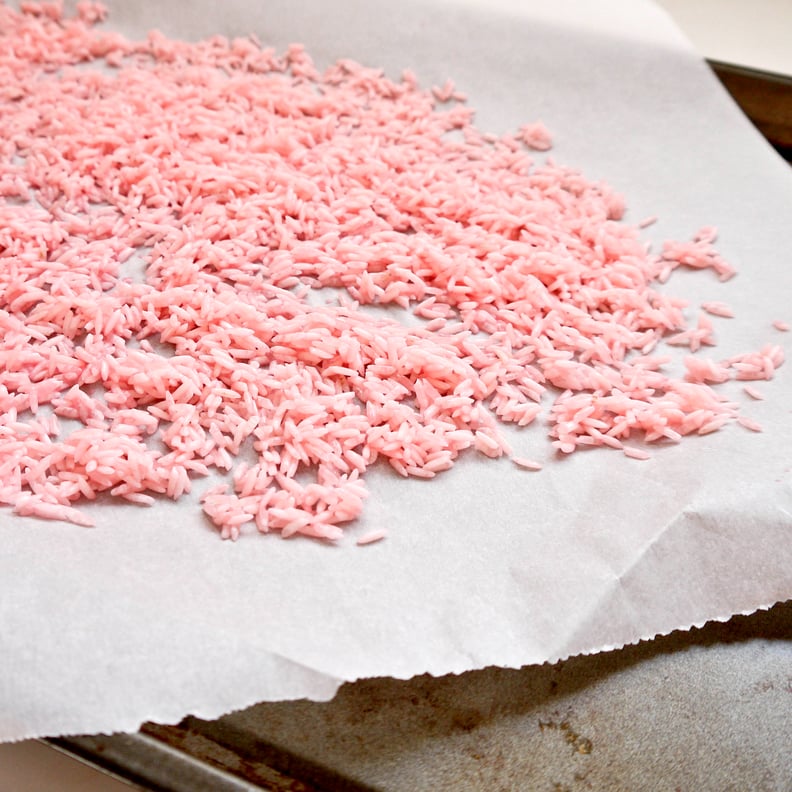 Remove the rice from the oven, and gently stir it to break up any clumps. If the rice is still damp, place it back in the oven for an additional 20 minutes. When things feel nice and dry, your rice is ready to use! From tossing over newlyweds to filling votives to sprinkling over tables, there are tons of fun ways to use dyed rice!