Wall-Friendly DIY Fabric Decals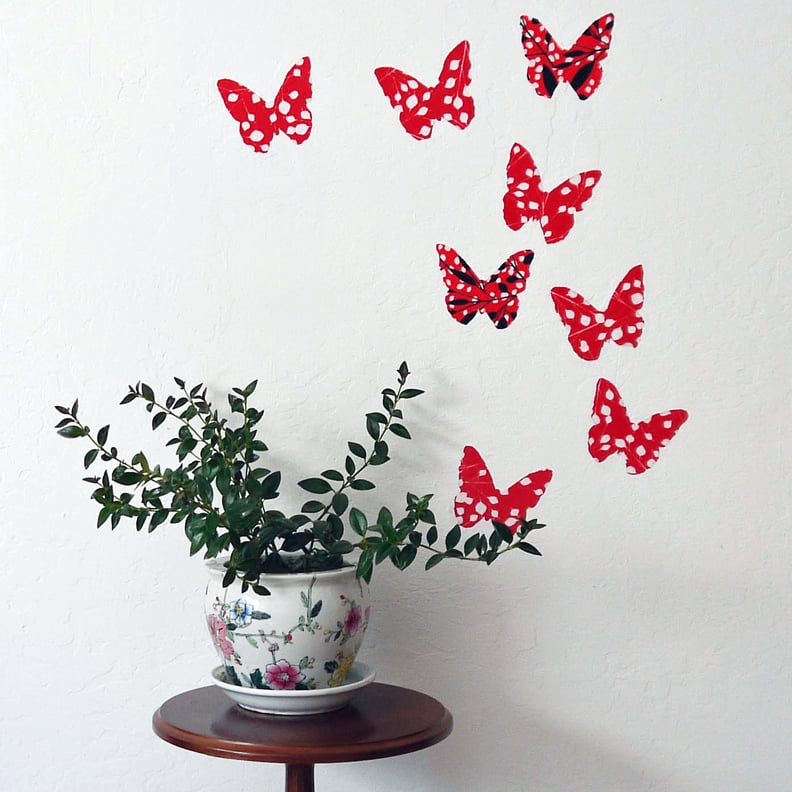 POPSUGAR Photography | Sarah Lipoff
POPSUGAR Photography | Sarah Lipoff
No need for dealing with a hammer and nail or spackling over scratched surfaces with this cool DIY. Transform any boring wall into a chic display with the help of a few basic things you probably have on hand. Create a decorative typography wall art or stunning and whimsical fabric silhouettes for an eye-catching arrangement.
What You'll Need:
Cotton fabric
Fabric scissors
Pencil
Stencils
1/4 cup corn starch
2 1/2 cups water
Small sauce pan
Whisk
Small bowl
Paint brush
Paper towels
Iron (optional)
Painter's tape (optional)
Measuring tape (optional)
Directions:
Select a cotton fabric, which only costs a few dollars per yard, and give it a wash to prevent staining of your walls. You can go with a collection of fun patterns or keep things cohesive with a single print. Decide on a shape and size to use for a stencil. There are tons of free stencils to choose from, or get creative and make your own. You can also pick an inspirational word and print the letters for a motivational wall decal.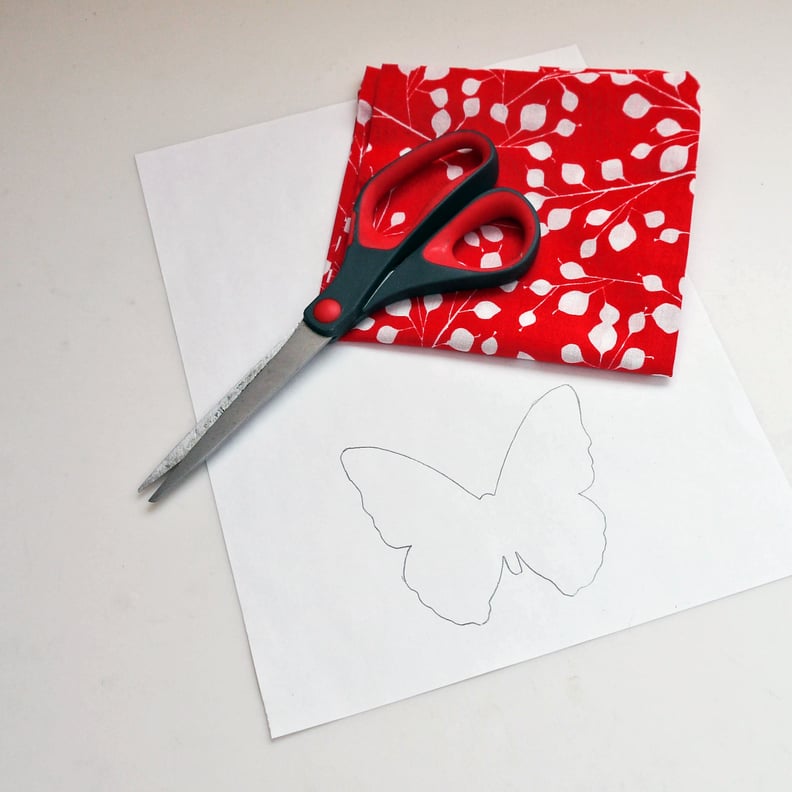 Give your fabric a quick press before making the decals. Flip your fabric so it's pattern-side down on your work surface. Place the stencil over the fabric and trace around using a pencil. If you're making letters, remember to flip your letters so they're backwards. Use fabric scissors to carefully cut out the shapes.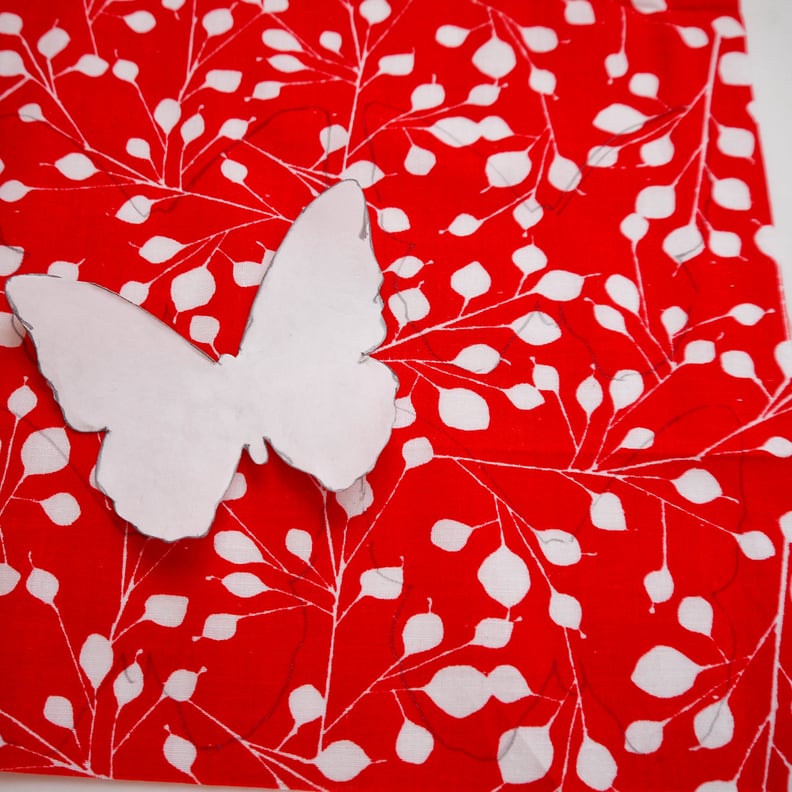 Mix together the wall-safe glue in a small bowl by whisking one-fourth cup corn starch with one-half cup cool water. Bring two cups water to a simmer and then carefully incorporate. Let it come to room temperature before the next step.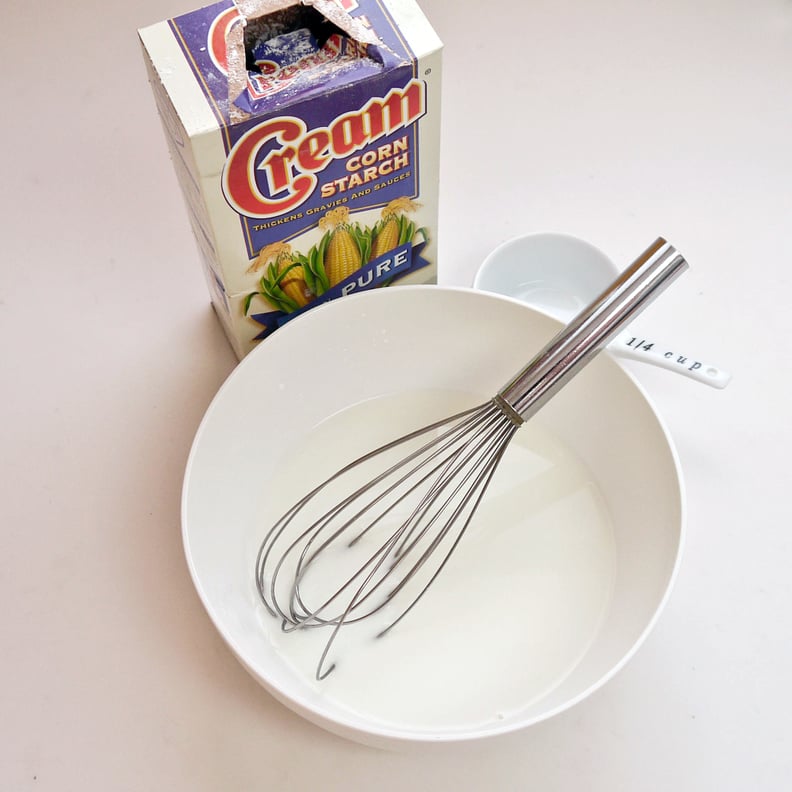 If creating a motivational written wall decal, use a measuring tape to map out where to position the letters and mark with painter's tape. Create a base line for the writing with a long horizontal length of painter's tape, too.
Lightly coat the back of one of the cutouts and press to the wall, smoothing the fabric while ensuring the entire backside of the fabric is connected to the wall. You can use a paper towel to wipe away any excess glue. Continue painting the backs of the fabric and attaching until your display is finished.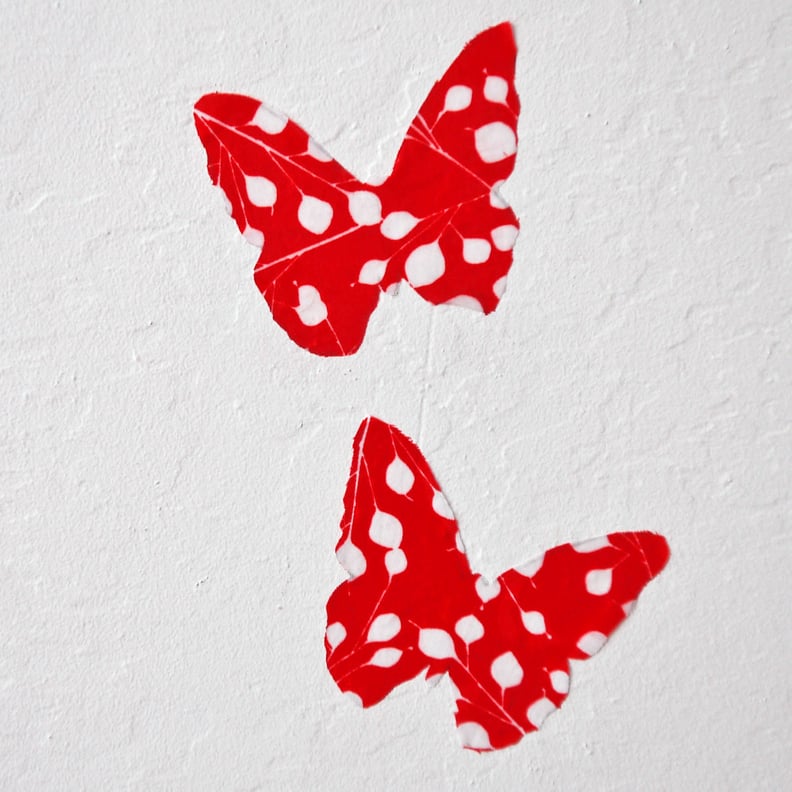 Now lightly coat the fronts of the wall decals with a touch of glue and you're finished. Step back and enjoy your new feature wall.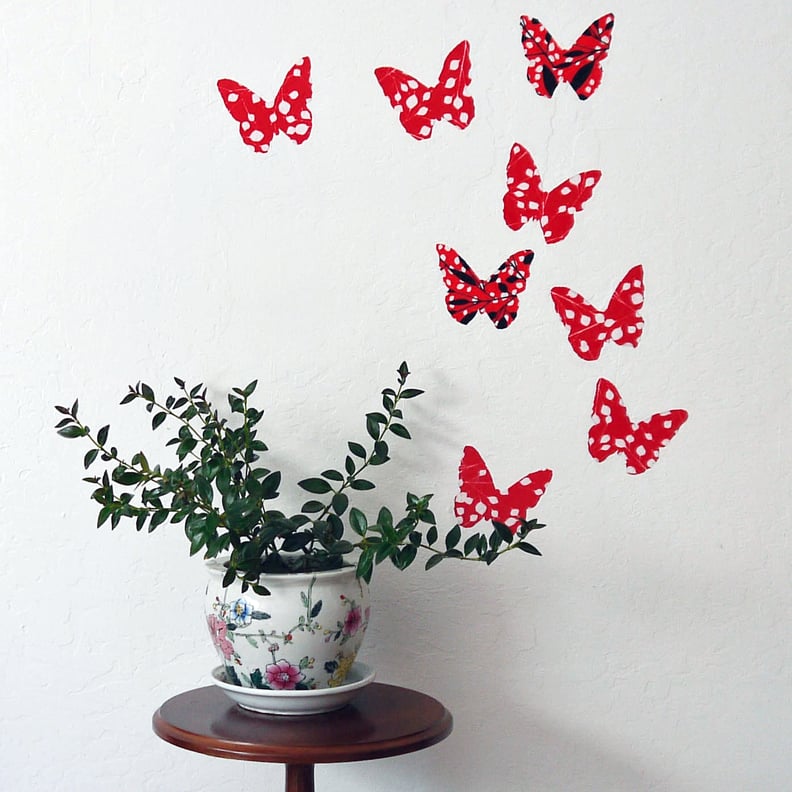 When you're ready to take your wall decals down, simply go over the tops with a warm washcloth until the decal peels away, and wipe the wall clean.