Set the Table: Beautiful and Easy DIY Fall Leaf Tablecloth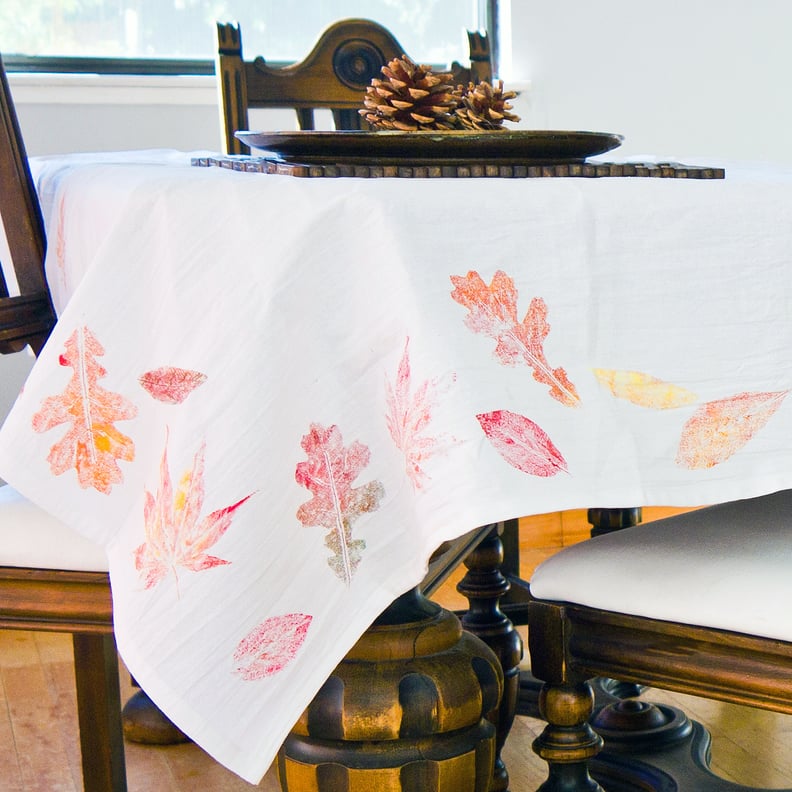 Invite your holiday guests to the table with a handmade tablecloth that's so simple to pull off. Along with being quick and easy, this Fall tablecloth costs less than $10 to make. No need to be crafty, the project only has a few steps and is ready to top your table in minutes.
What You'll Need:
Red, yellow, orange, and bronze fabric paint
White tablecloth
Leaves
Foam brush
Paper towels
Paper bag or newspaper
Directions:
Gather several different Fall leaves to use for making the tablecloth and gently wipe them clean.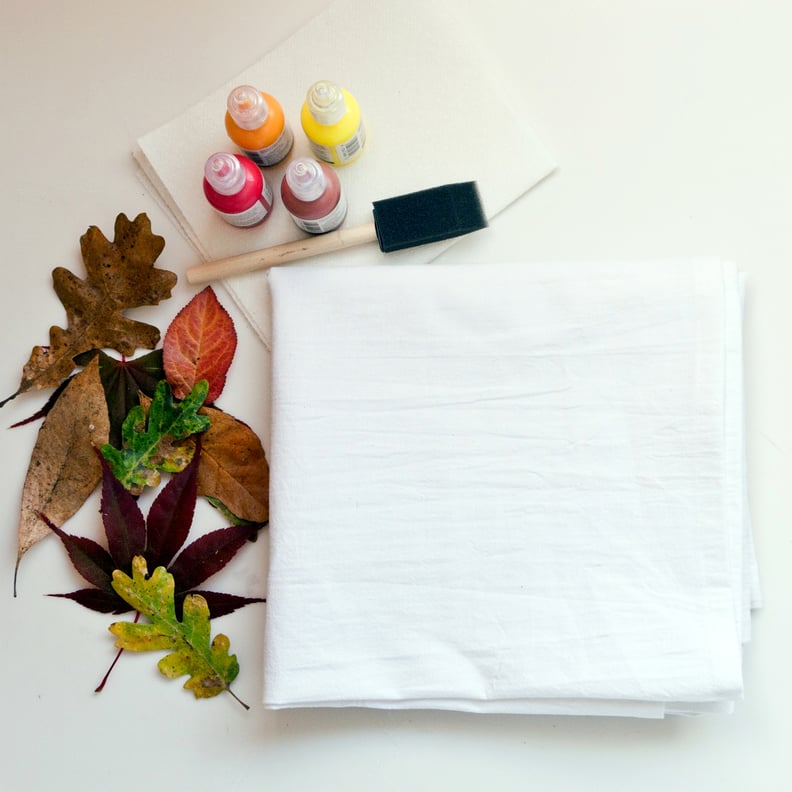 Place a paper bag or layers of newspaper underneath the tablecloth to keep your work area from being stained by the fabric paint.
Fold a sheet of paper towel in half and then in half again and squeeze a drop of each color of paint to use for painting the leaves. Fold another sheet of paper towel in half and then in half again to use as the base for painting your leaves.
Now select a leaf and place with vein, or raised side, of the leaf facing up. Gently tap the foam brush in one color of paint and then dab and brush onto the leaf. Get creative and sponge with additional colors along the edges or inside of the leaf.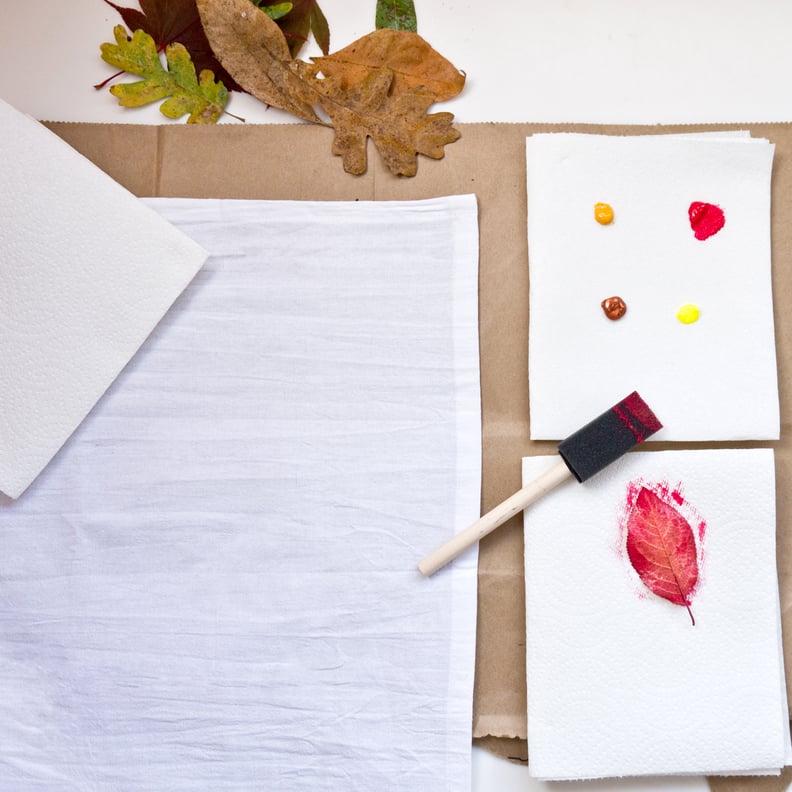 Select a spot to place the leaf on the tablecloth and then press paint side down, covering with a fresh sheet of paper towel.
Gently lift the leaf, revealing the colorful Fall print. Continue to paint leaves and press onto the tablecloth until you are happy with the design. Create a colorful leaf edge or a random collection of leaves for a finished table covering.
Allow the fabric paint to dry for 20 minutes and then set by gently pressing with a warm iron.