Turn Boring Bottles Into Cool Frosted Vases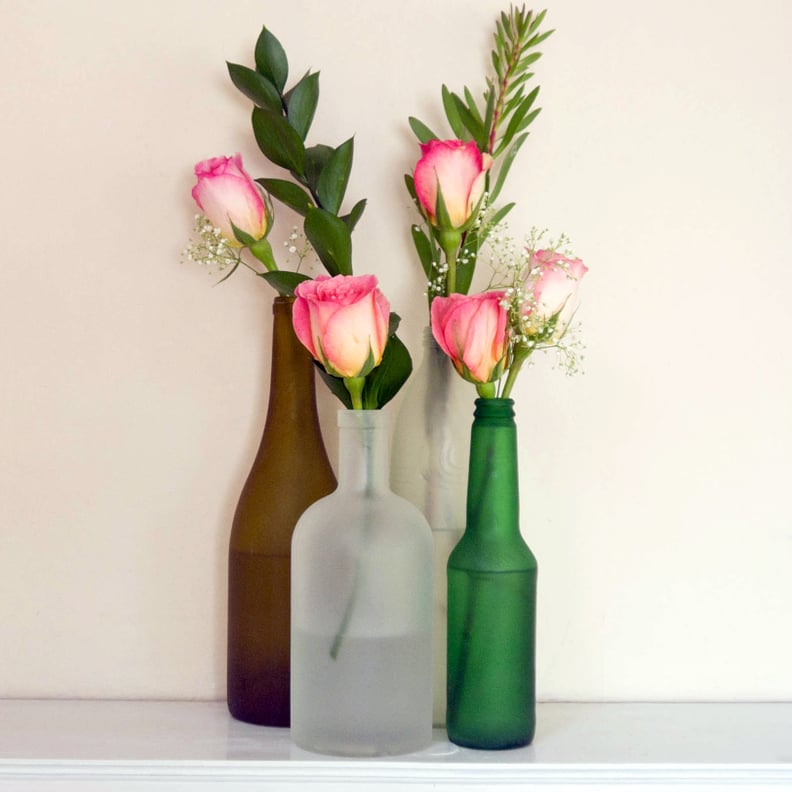 POPSUGAR Photography | Sarah Lipoff
POPSUGAR Photography | Sarah Lipoff
If your recycling bin is overflowing with bottles after your last big bash, pick a few to upcycle into chic vases. And this DIY also transforms glass bottles into pretty containers perfect for gifting. No need to be crafty — these frosted vessels are so easy and are finished in minutes.
What You'll Need:
Glass bottles
Newspaper
Sandpaper
Frosted-glass spray paint
Directions:
Select bottles that have interesting shapes or colors for this fun DIY. Remove the labels and any sticky residue, and then dry the bottles before spray painting.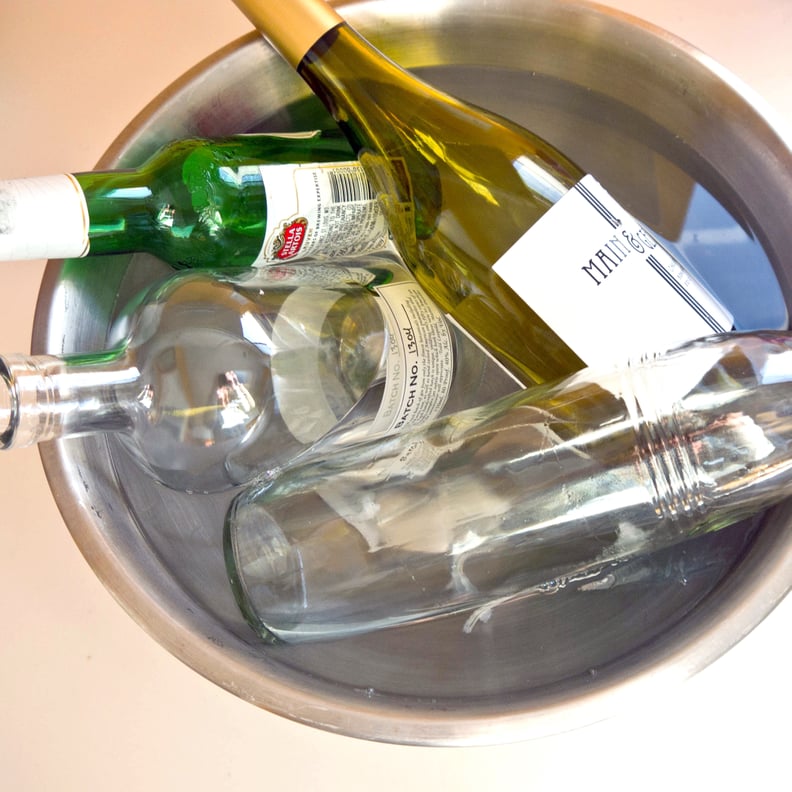 Take the bottles outdoors or to a well-ventilated spot, and cover your work area with newspaper. Give the bottles a quick rub with fine sandpaper, and then wipe clean. Give the bottles a coating of the frosted-glass spray paint. Let dry for 20 minutes, then touch up as needed.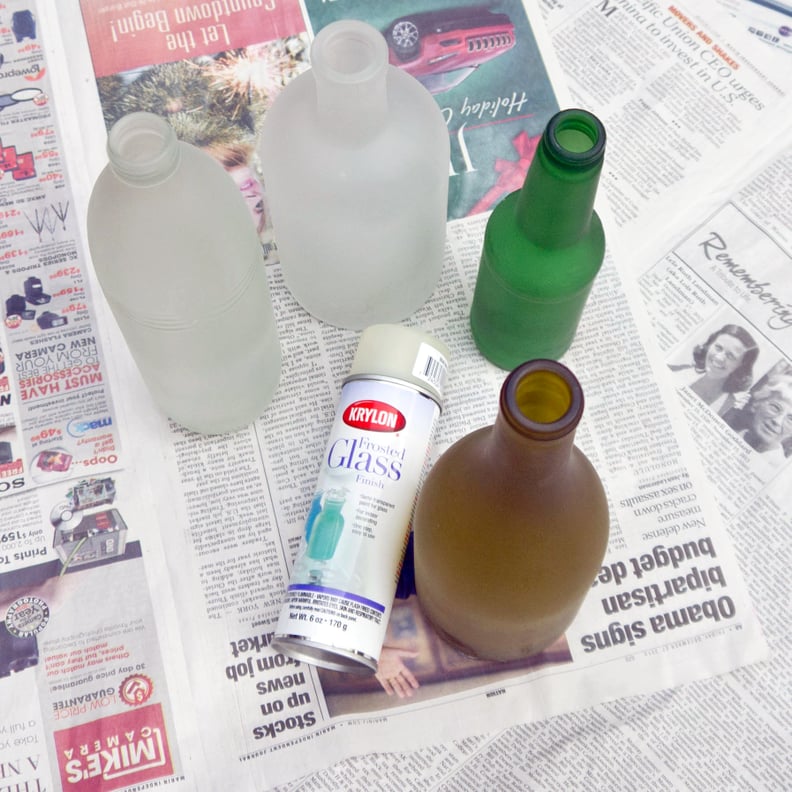 Once dry, the bottles are ready to be filled with flowers and displayed around your space!