Glam Up Memos With Glittered Clothespin Magnets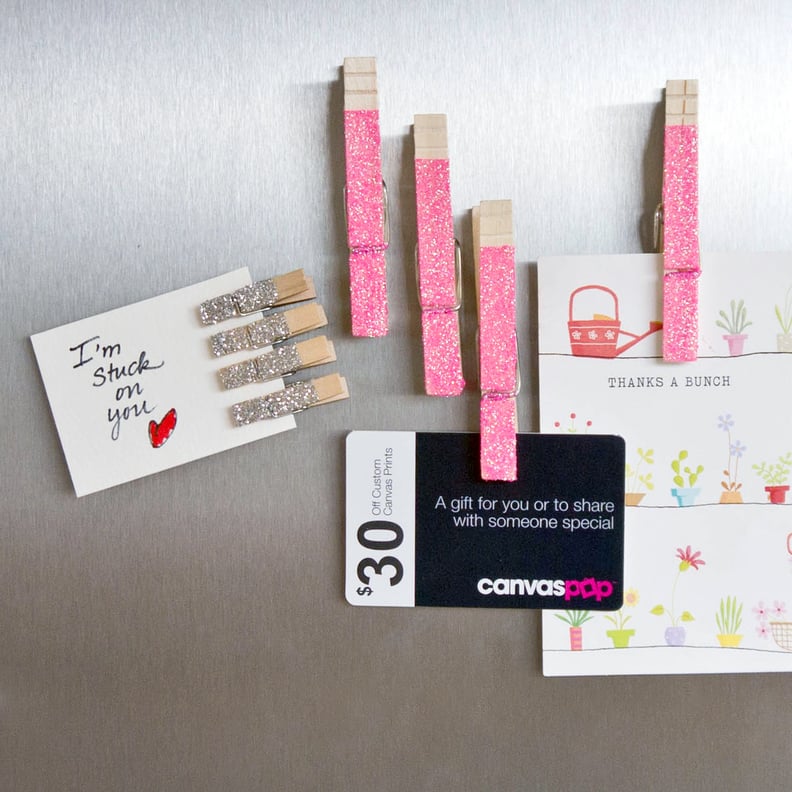 POPSUGAR Photography | Sarah Lipoff
POPSUGAR Photography | Sarah Lipoff
Update your work or home with sparkling clothespin magnets that help keep your favorite pictures or important notes organized. This DIY is so simple, and the finished magnets can also be packaged together as a special homemade gift. Use your favorite color of superfine glitter, or stick with classic colors like silver and gold. And most of the materials can be found at your local dollar store.
What You'll Need:
Clothespins
Masking tape
Flat magnets or magnet tape
Superglue
Superfine glitter
Paper plate
Mod Podge
Paint brush
Directions:
Glitter-covered clothespins are wonderfully sparkly, but having that shimmer stuck to you all day can be a little annoying. To keep the ends of the magnets free of glitter, cover with strips of masking tape.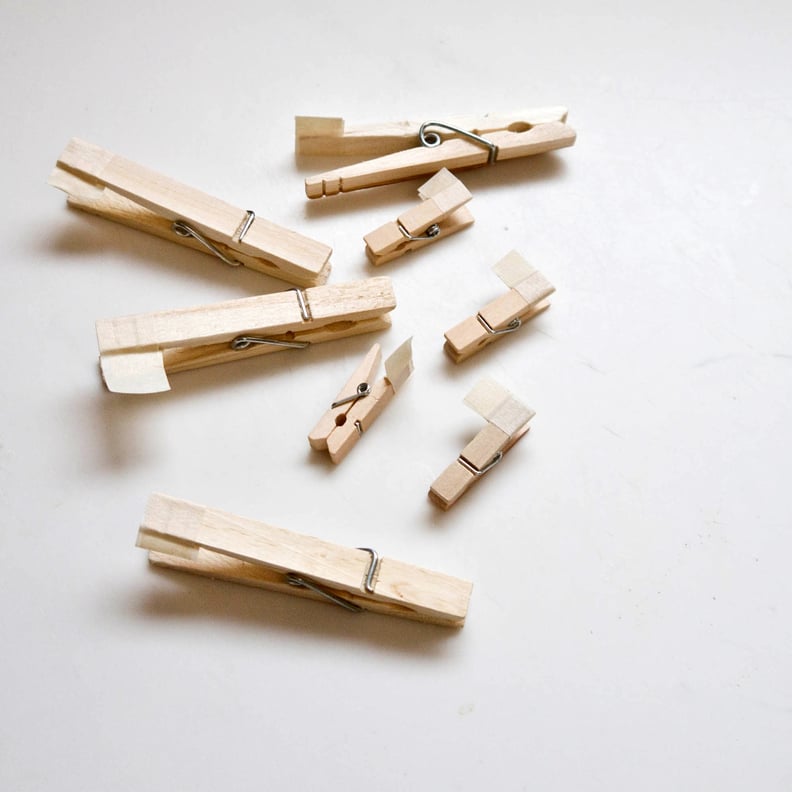 To create the magnets, cut lengths from a flat magnet, or cut sections from magnet tape to fit the clothespin. Use a few drops of super glue to hold the magnet in place. Let dry for 10 minutes.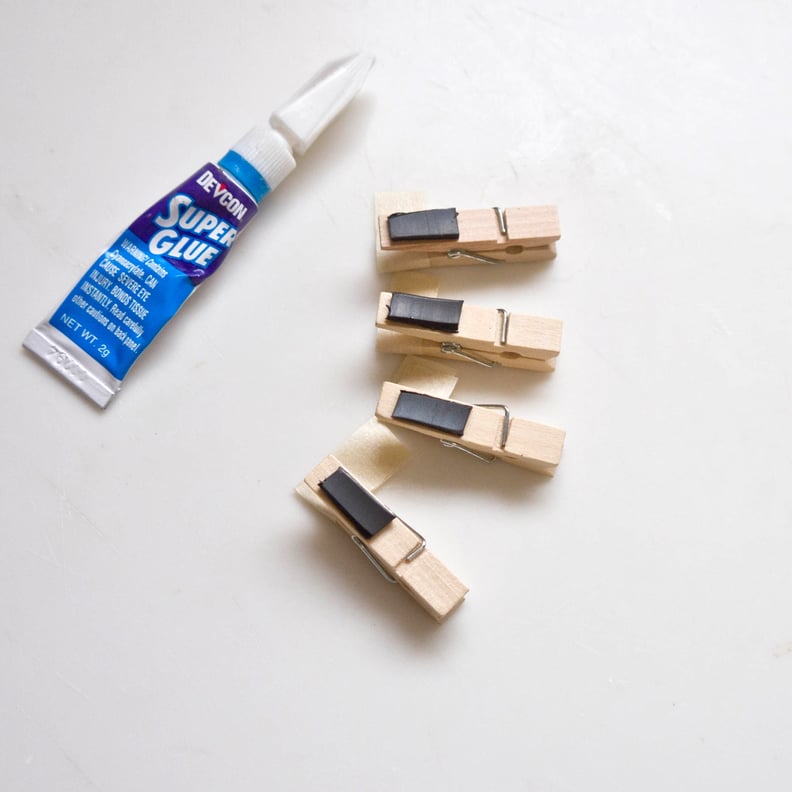 Select the color of glitter for the magnets, and sprinkle over a paper plate, creating a thin layer. Lightly coat the top side of the clothespin with Mod Podge, avoiding the taped end, and then press into the glitter. Repeat with the remaining clothespins.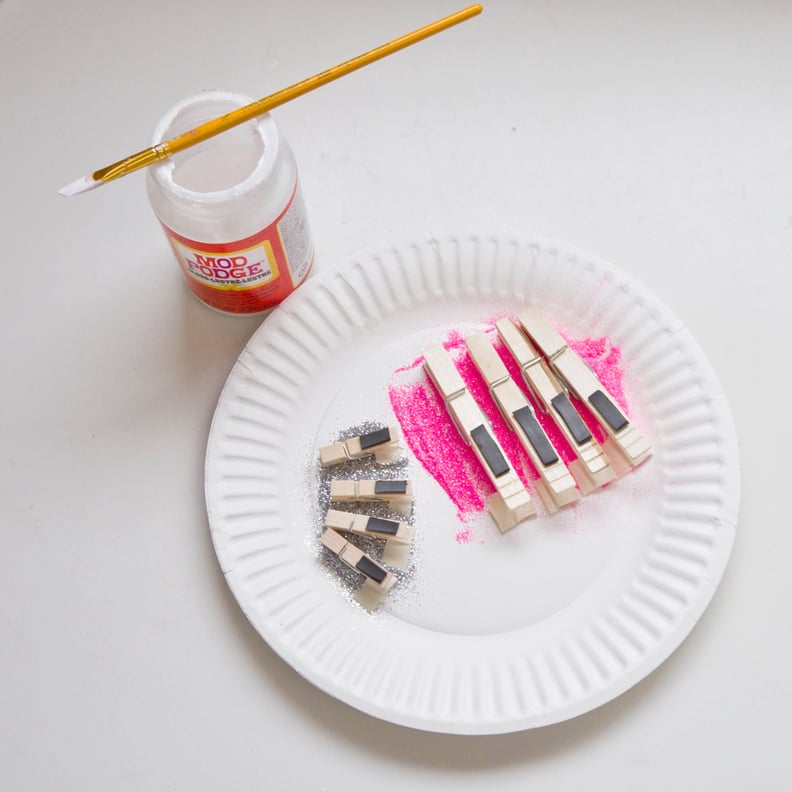 Leave the clothespins in place, and let dry for at least 20 minutes. Gently lift, and then tap two clothespins together glitter side down over the paper plate, collecting any glitter than didn't adhere to the clothespin.
Your cute glitter clothespin magnets are ready to use! Package together and give to someone special, or use on your fridge or magnet board at work.