You Can Make This Gorgeous Gold Polka-Dot Wrapping Paper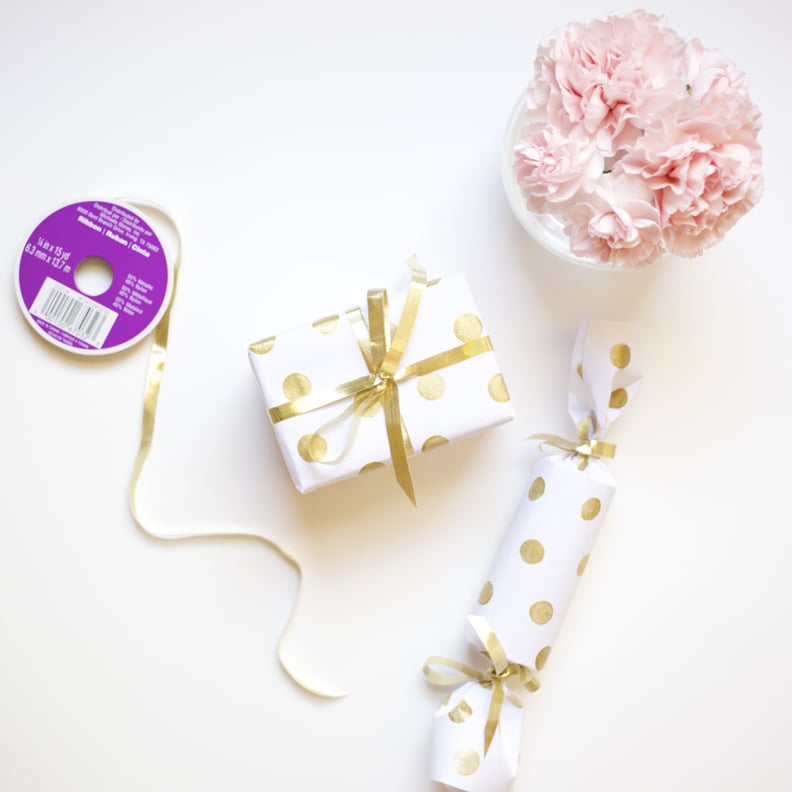 POPSUGAR Photography | Patricia Pan
POPSUGAR Photography | Patricia Pan
Looking for a way to add a touch of sparkle to your gifts this season? This tutorial will show you how to inexpensively transform plain paper into modern gift wrap. With just a few simple tools, you'll be ready to get started. The gold polka-dot pattern is just so pretty and effortless to make that it might just become your go-to gift wrap for every occasion.
Here's what you'll need:
White watercolor or kraft paper
Gold acrylic paint
Circular daubers
Gold ribbon
Scotch tape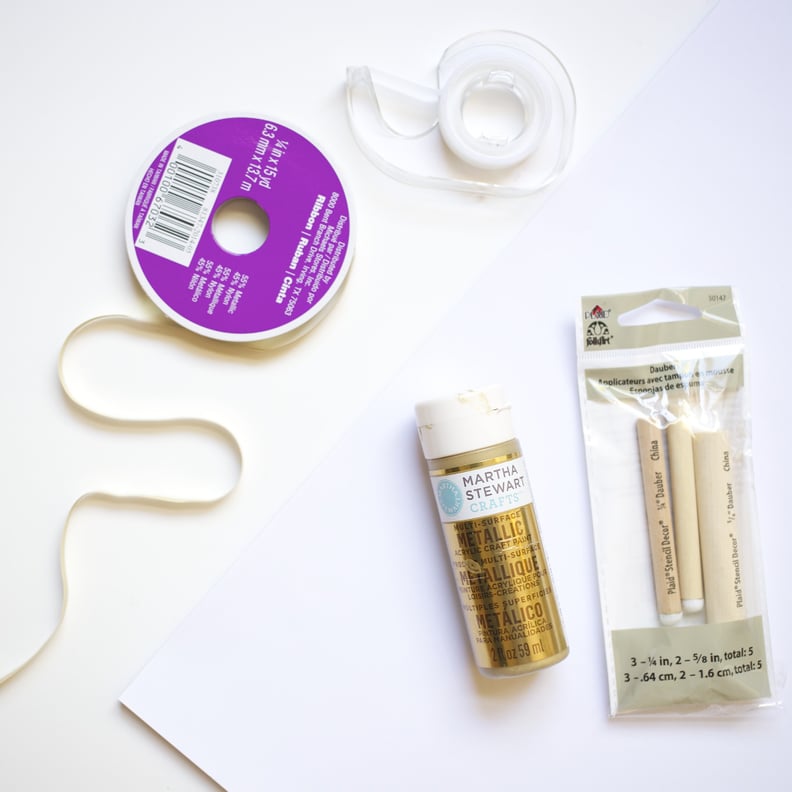 Step 1: Selecting the right paper
Almost any kind of paper will work, but we especially recommend using either watercolor paper or kraft paper for this project. Selecting the right kind of paper will allow for a crinkle-free finish after the paint has been applied.
Step 2: Cutting the paper to size
Unroll and cut out the right amount of paper needed to wrap your gift.
Step 3: Prep the paint
Squeeze some paint into a paper/plastic cup. The key to making perfect dots is to remember that a little paint goes a long way. Place the dauber into the paint, and then use the rim of the cup to scrape off any excess paint from the tip of the dauber.
Note: for this project, we used Martha Stewart's Metallic Acrylic Paint in Gold and a 5/8-inch dauber to make the dots.
Step 4: Start stamping
This is where the fun part begins! Use the dauber to stamp gold dots onto the paper. When applying the dots, make sure to keep the dauber perpendicular to the paper to ensure that the dots are consistent in size and shape. Start at one end of the paper and work your way to the other end, ensuring that the dots are roughly equidistant from each other.
Tip: to give a more precise, geometric look to your gift wrap, use a ruler to evenly space out the dots.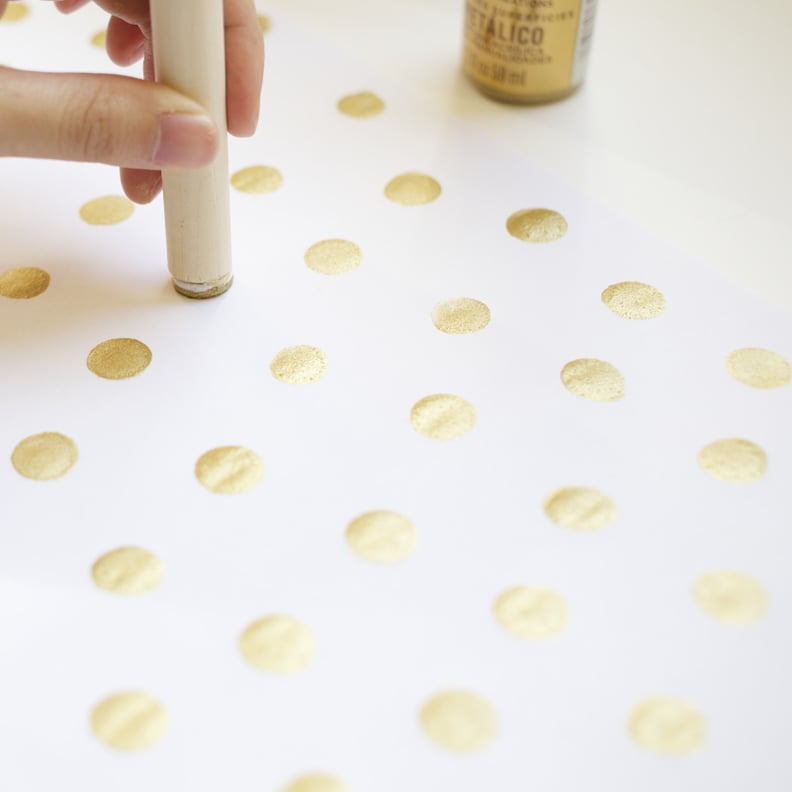 Step 5: Wait for the paint to dry
Once the dots have been applied, allow 20 minutes for the paint to dry.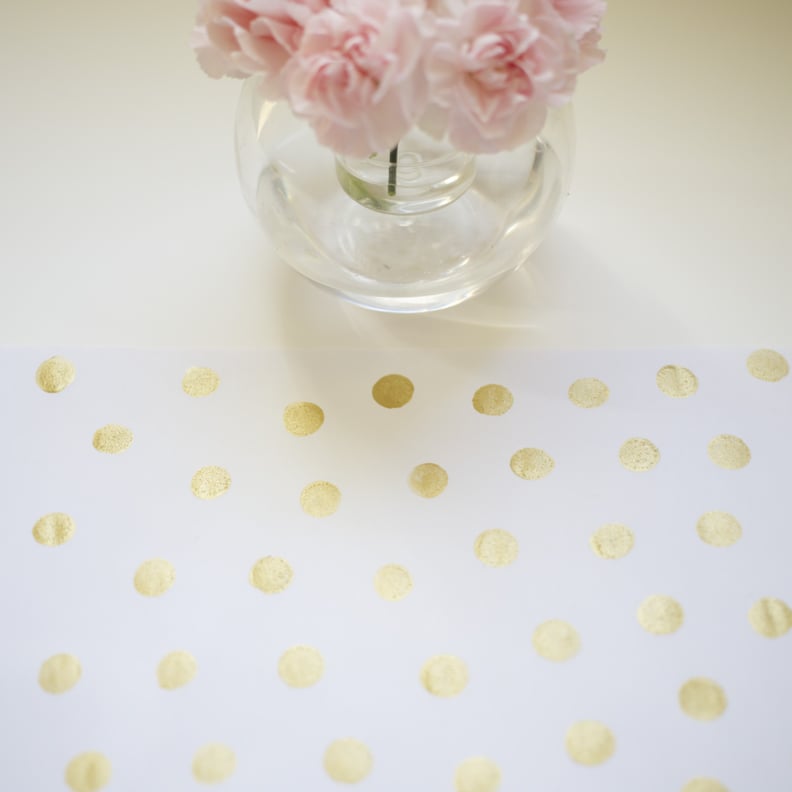 Step 6: It's a wrap!
The gift wrap works best for packaging square or rectangular boxes. However, if you have a cylindrical-shaped gift that needs wrapping, you may want to try the candy-style wrap technique. This can be done by simply wrapping the paper around the length of the gift and cinching both ends with a string/ribbon.