Stop Pounding Temples With This DIY Headache Soother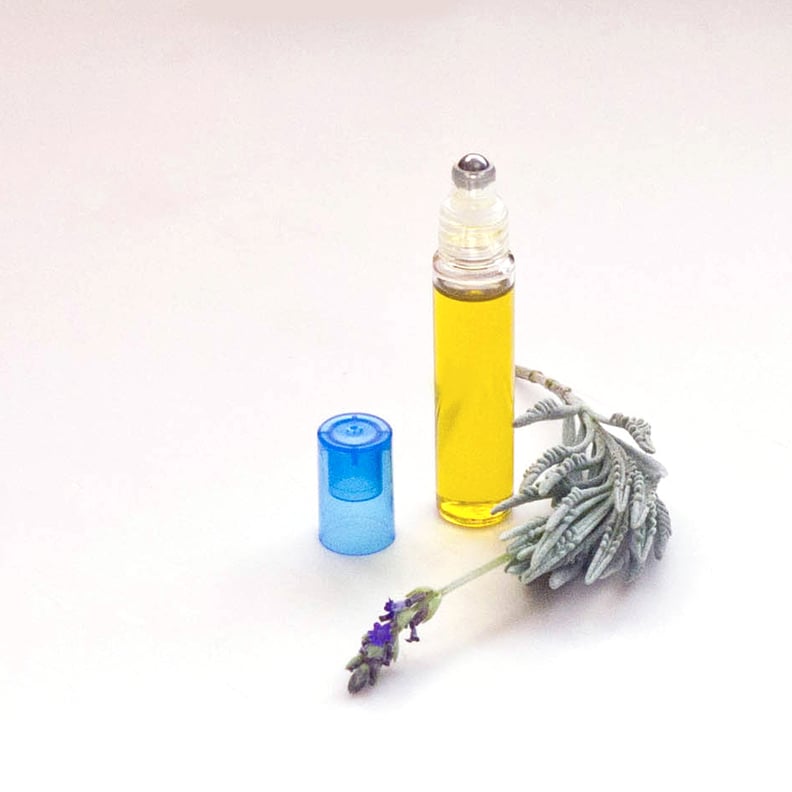 POPSUGAR Photography | Sarah Lipoff
POPSUGAR Photography | Sarah Lipoff
Headaches are no fun, and when one comes on, you want to get rid of it fast. Before popping pills, try this all-natural soothing combination of essential oils that does wonders on pounding temples. Pour into a rollerball container or small glass vial, and you can even take this soother on the go.
What You'll Need:
10 drops lavender essential oil
10 drops peppermint essential oil
10 drops orange essential oil
1/4 cup olive oil
Spouted measuring cup or funnel (optional)
Small sealable container
Directions
It's as simple as measuring the olive oil and adding the essential oils. Olive oil works as the carrier for the essential oils but also contains vitamin E, which is great for skin. Peppermint essential oil topically calms headaches and slightly tingles when applied. Lavender essential oil works as an aromatic, calming the senses. Orange essential oil rounds out the combination, easing emotional stress.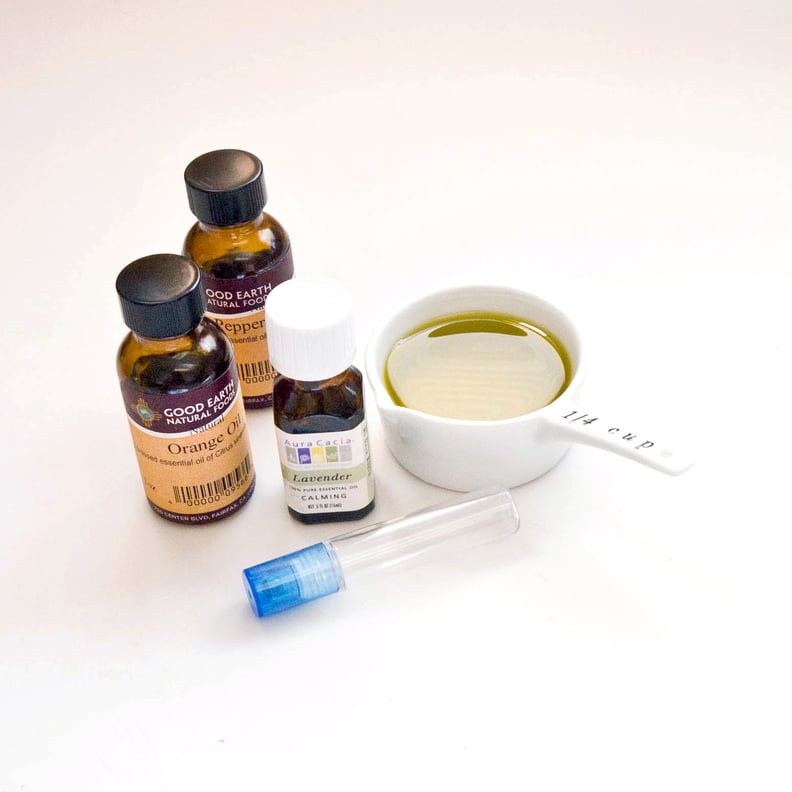 Carefully pour the mixture into a small rollerball container or sealable glass vial, and your headache soother is ready to use. When in need, rub on temples and at the center of the forehead. You'll instantly feel a soothing tingle while breathing the calming scent.
Makes two ounces of headache soother. Store in a cool, dark spot, and the mixture is safe to use until it's gone. Avoid using too close to eyes, as the essential oils may irritate.