These Adorable DIY Hot Cocoa Ornaments Make the Cutest Decoration and Gifts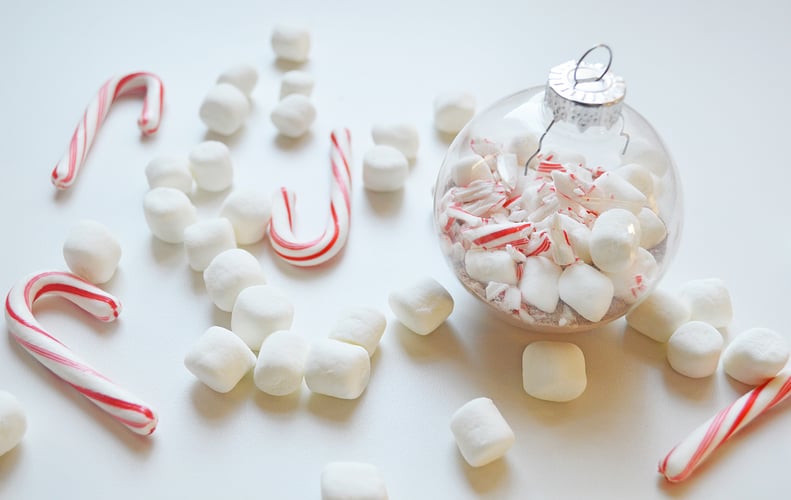 POPSUGAR Photography | Nicole Yi
POPSUGAR Photography | Nicole Yi
Clear glass ornaments are the best because you can fill them up with anything you want. Making them into hot cocoa kits is such an adorable gift that you can hang and drink. Plus, it's super cheap and easy to put together! You'll be done with this little project in 10 minutes. See the steps ahead to see how you can DIY a hot cocoa ornament.
What You'll Need:
Clear glass ornament
1 packet of hot cocoa mix
10 to 15 marshmallows (or however many you want!)
2 mini candy canes
Ribbon (optional)
Small funnel or piece of paper (optional)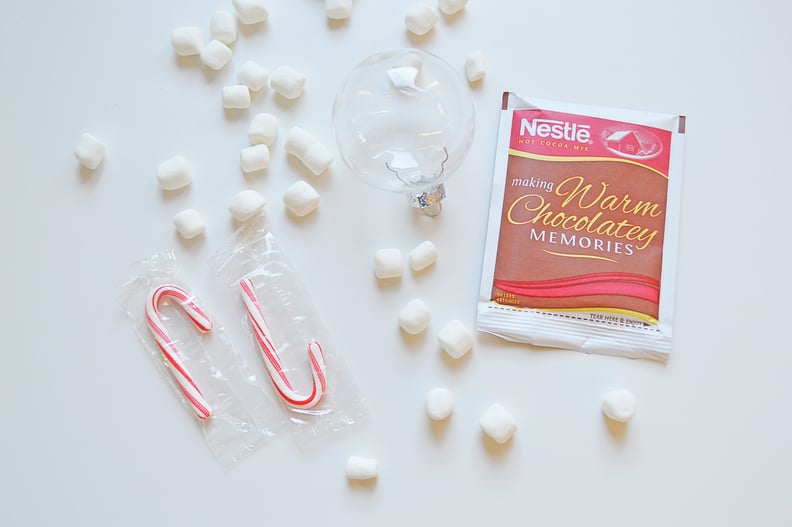 Directions:
1. Remove the ornament top by pulling it up and squeezing the wires together.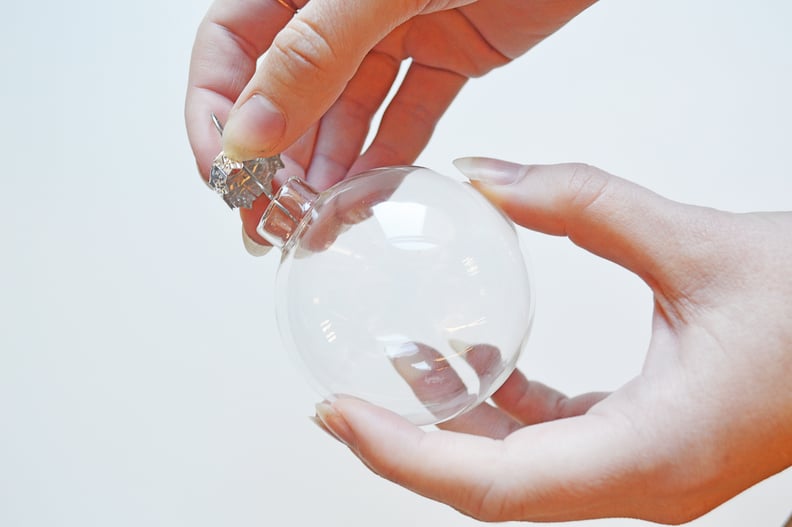 2. Use a small funnel or roll a piece of paper into a cone with one end inserted in the ornament.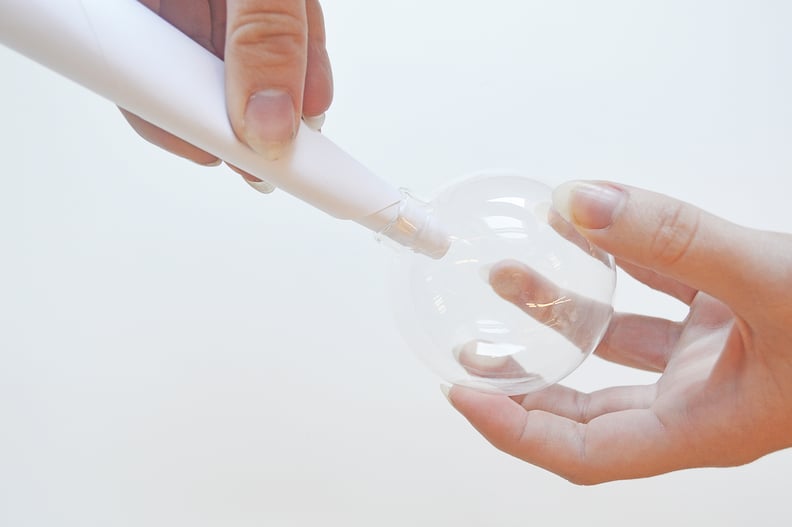 3. Pour the hot cocoa packet through the funnel or cone.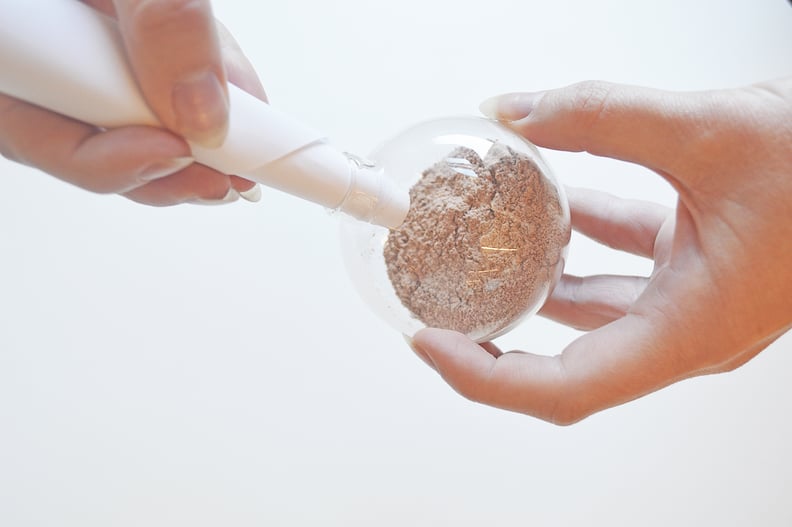 4. Drop in your marshmallows.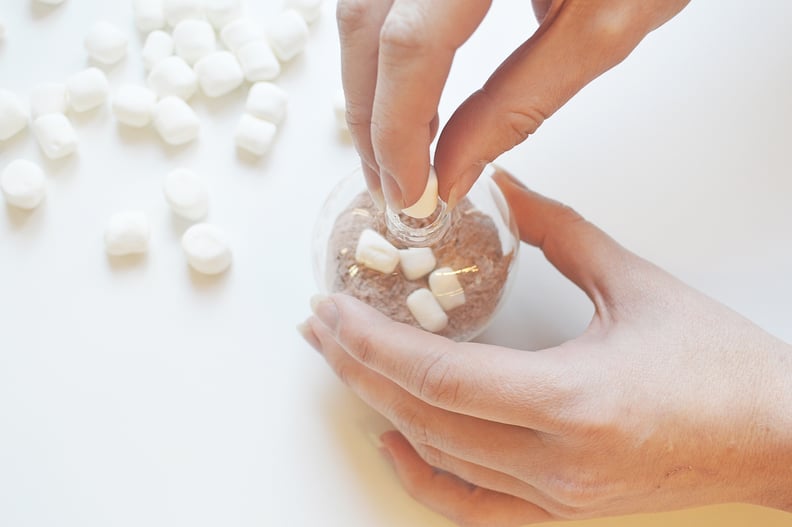 5. Crush the candy canes with a heavy object into small chunks and pour them into the ornament.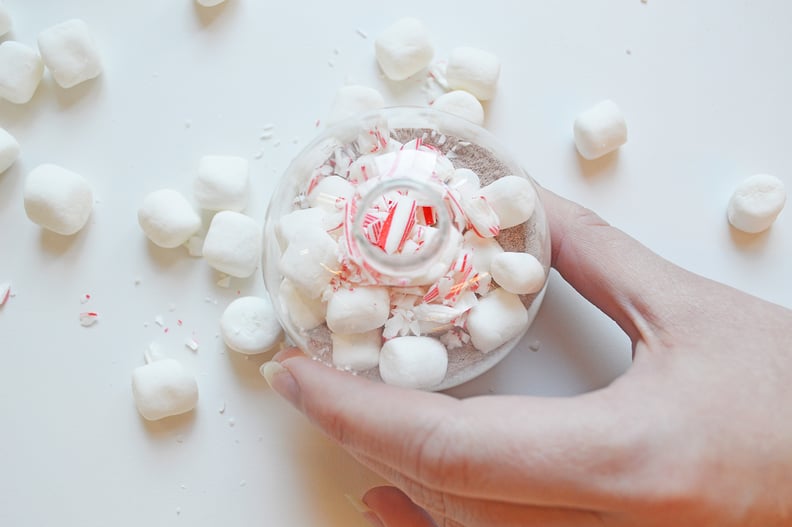 6. Replace the ornament top.
7. String a piece of ribbon through the hook and you're done!