This DIY Air Freshener Gets Rid of Bad Smells in the Kitchen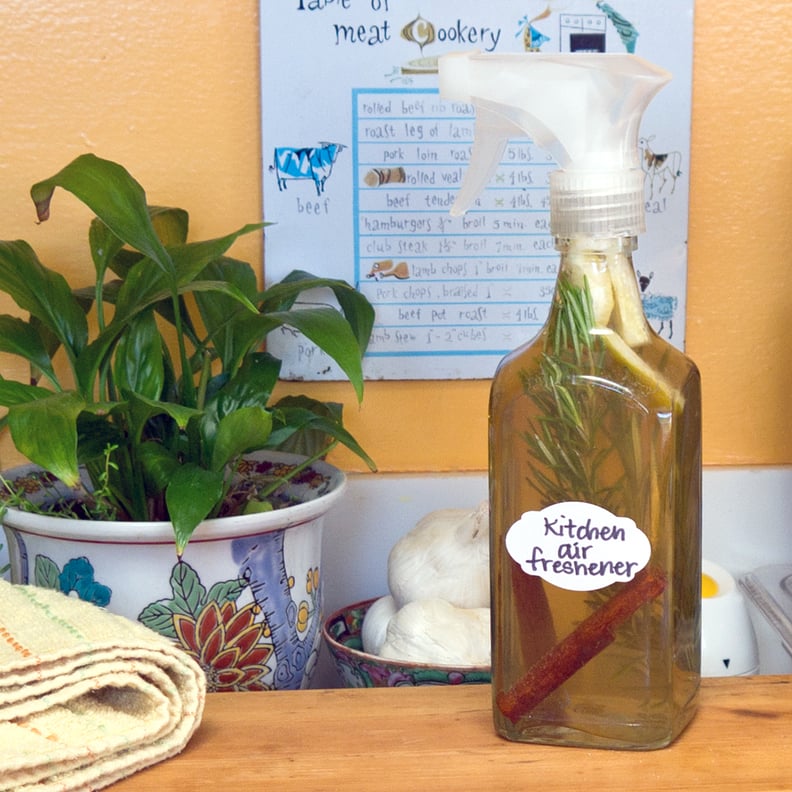 Sometimes the smell wafting from your kitchen isn't as delicious as it should be. Whether it's a cooking disaster or the scent of leftover baked fish, refresh your kitchen with this eco-friendly spray that also puts the ends of herbs and cooking bits to good use. The scent will refresh your kitchen and leave it smelling just like a cozy home.
What You'll Need:
Vodka
Vinegar
Vanilla
Lemon or orange peels
Cinnamon sticks
Rosemary sprigs (optional)
Spray bottle
Directions:
Mix together equal parts vinegar, vodka, and water in a spray bottle. Both the vinegar and vodka neutralize smells without leaving any lingering scent.
Now add 1 teaspoon vanilla and a few lengths of lemon or orange peel (or both!). Tuck in a few fresh rosemary sprigs, or even mint or oregano, for an extra boost of scent.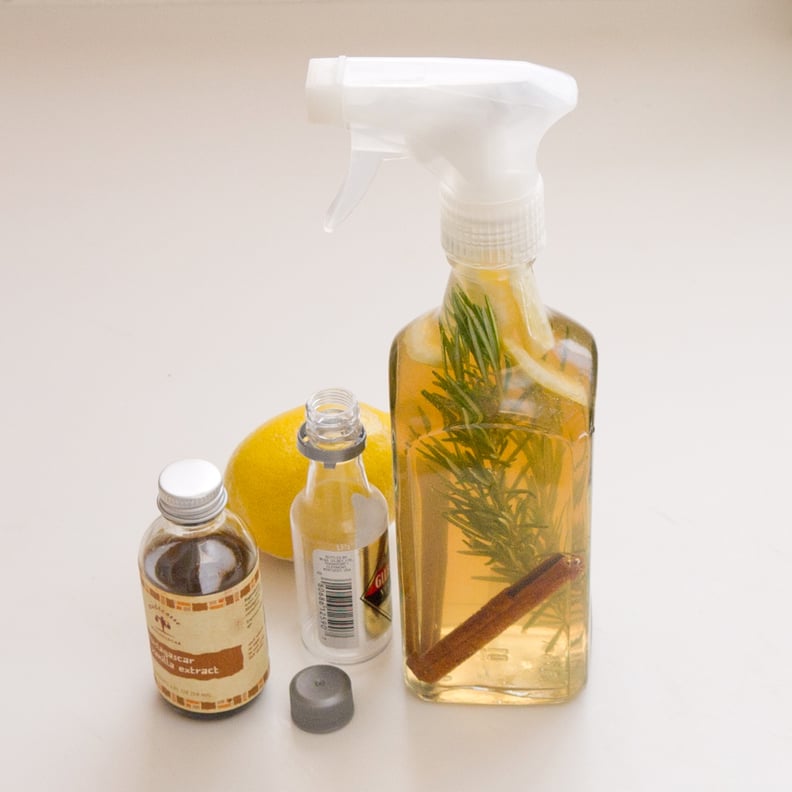 Screw on the top of the spray bottle, give the mixture a little shake, and spray when needed.