This 2-Ingredient Nighttime Mosquito Repellent Is So Easy to Make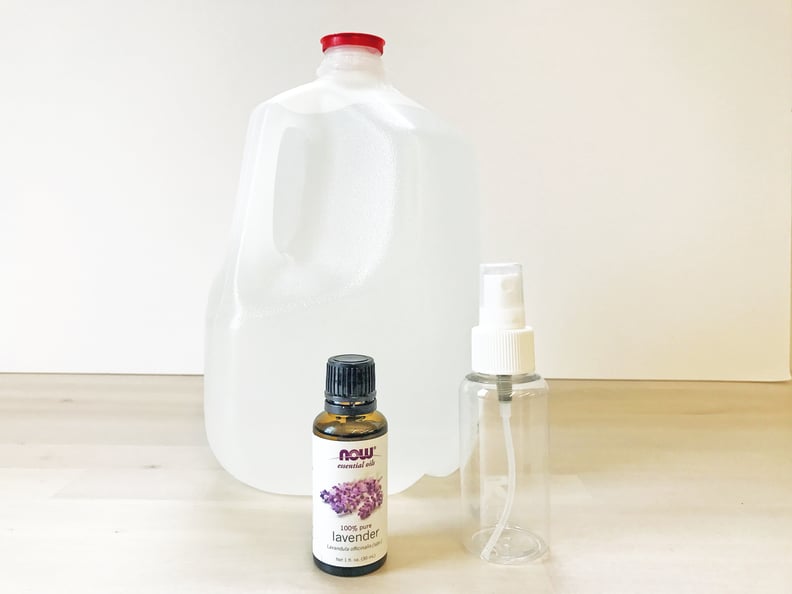 POPSUGAR Photography | Nicole Yi
POPSUGAR Photography | Nicole Yi
If you're like me, mosquitoes eat you up anywhere, anytime, any season. There's just something about us that lure those bloodsuckers, especially during our sleep. I almost gave up on warding them off and accepted the fact that I was going to wake up every morning with bites — until I found an effective solution. Lavender oil is about to be your new best friend; it smells lovely to us and keeps those pesky insects away. After spritzing this all-natural spray over my body and bed each night, I wake up bite-free. It also doubles as a relaxing sleep mist since lavender oil works amazingly for aromatherapy.
What You'll Need:
3-ounce spray bottle (For nightly use, I suggest purchasing a larger bottle to avoid having to refill every few days. Remember to maintain the same ratio of ingredients.)
30-40 drops lavender essential oil
3 ounces distilled water
Directions:
Add lavender essential oil drops to your empty spray bottle. Start with about 30 drops and continue to add depending on how strong you want the scent to be.
Fill your bottle up with enough distilled water just before topping off.
Twist the nozzle back on, shake, and spray!