Use Lemon Rinds to Make Adorable Soaps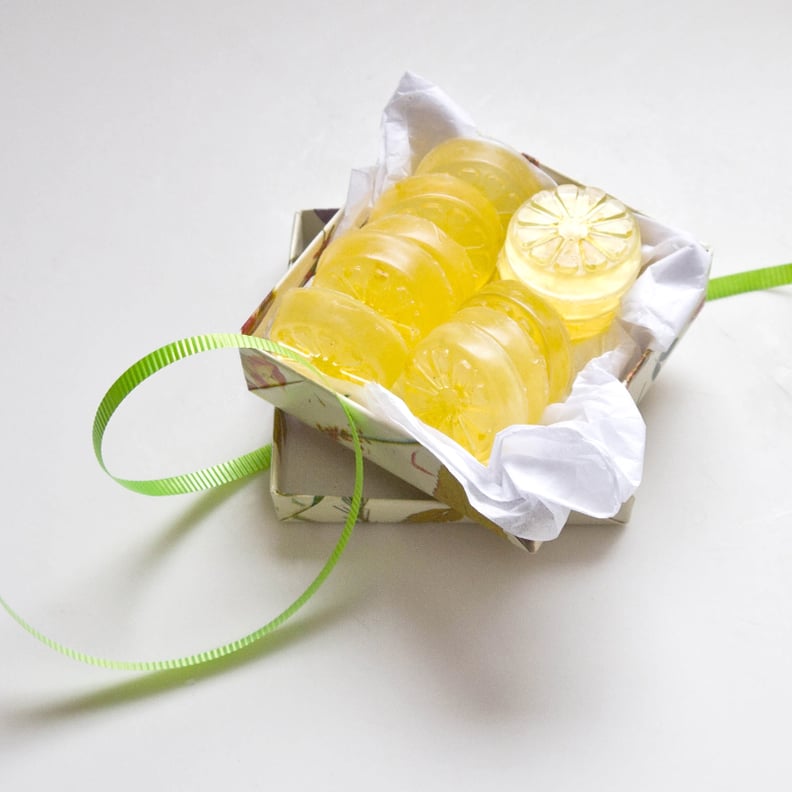 POPSUGAR Photography | Sarah Lipoff
POPSUGAR Photography | Sarah Lipoff
Instead of tossing lemon rinds, use for making supercute lemon soaps. Usually tossed in the trash, lemon zest brightens basic glycerin soap for an invigorating cleaner that also leaves hands nice and soft. After grating, use the rest of the lemon for whatever you have planned.
What You'll Need:
8 ounces unscented glycerin soap
1 lemon
Microplane or grater
Small heat-safe bowl
Small saucepan
Lemon essential oil (optional)
Silicone mold
Directions:
Place a small saucepan filled one-third full with water over medium heat. Place the unscented glycerin soap in a small heat-safe bowl, and place over the saucepan, creating a homemade double boiler. You can find unscented glycerin soap at your local grocery or craft store for about a dollar per bar. Gently heat until the soap begins to melt.
Once the soap starts to melt, carefully zest the lemon rind into the small bowl. If you don't have a microplane, carefully cut away the rind from the lemon, finely chop, and add to the bowl. Continue heating until the soap has completely melted.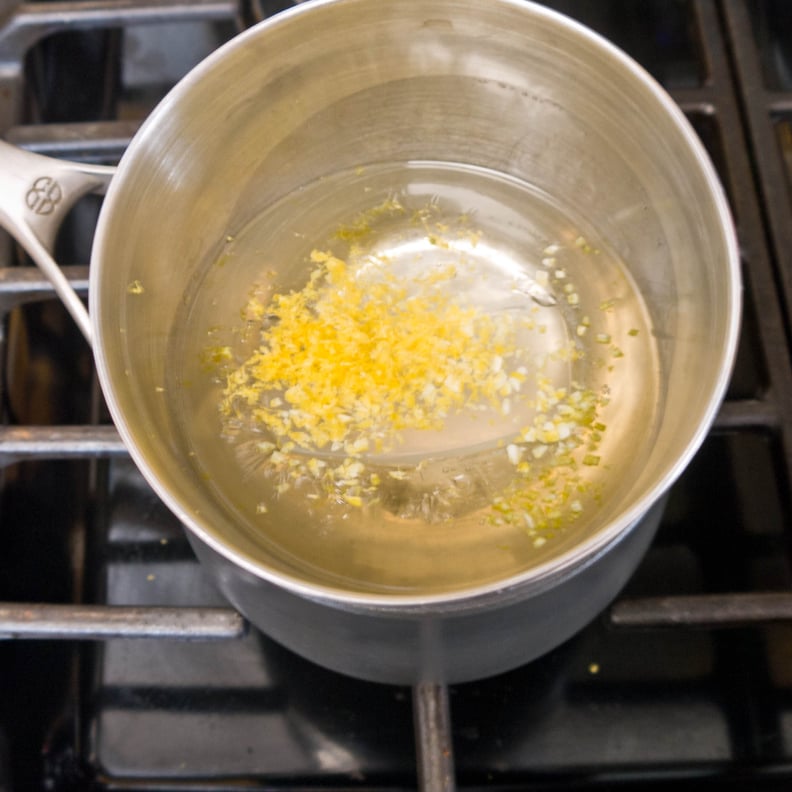 Carefully remove the soap mixture from the heat. You can add 10 to 20 drops of lemon essential oil to really elevate the lemon scent. Slowly pour the soap into a silicone mold, and let set until the soap has completely cooled.
Pop out the soaps and enjoy using after dinner prep or to freshen hands after working in the garden. Or package a few together and give them to someone special!