This Man Beauty Balm Will Be His New Best Friend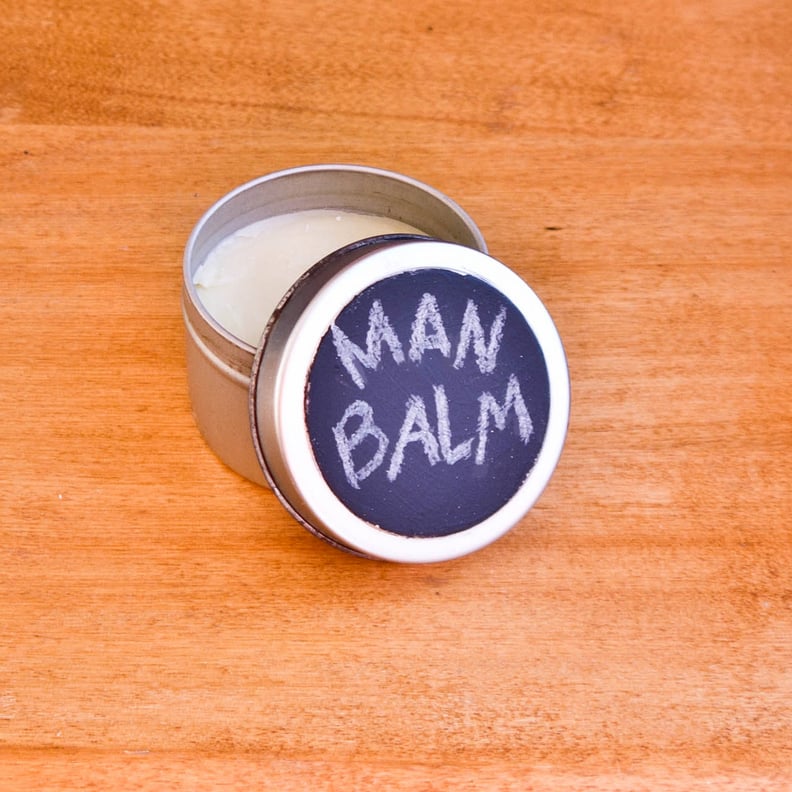 POPSUGAR Photography | Sarah Lipoff
POPSUGAR Photography | Sarah Lipoff
If you're looking for something special to give to your guy, make him an all-in-one beauty balm that will treat, well . . . almost everything! Use on dry, cracked hands or as pomade for perfect hair, and this concoction can be personalized with your man's favorite scents. Made from all-natural ingredients, the balm comes together in a matter of minutes, which makes it a great last-minute gift.
What You'll Need:
Small saucepan
4 tablespoons beeswax
4 tablespoons coconut oil
Small heat-safe bowl
Kitchen towel
10-20 drops essential oil
Spoon or wooden skewer (optional)
1/2 teaspoon baking soda or cornstarch (optional)
Hand mixer (optional)
Small sealable container
Directions:
To make the awesome beauty balm, create a homemade double boiler by placing a small saucepan filled halfway with water over medium heat. Now measure and add the beeswax and coconut oil to a small heat-proof bowl and place over the saucepan until the mixture has melted together.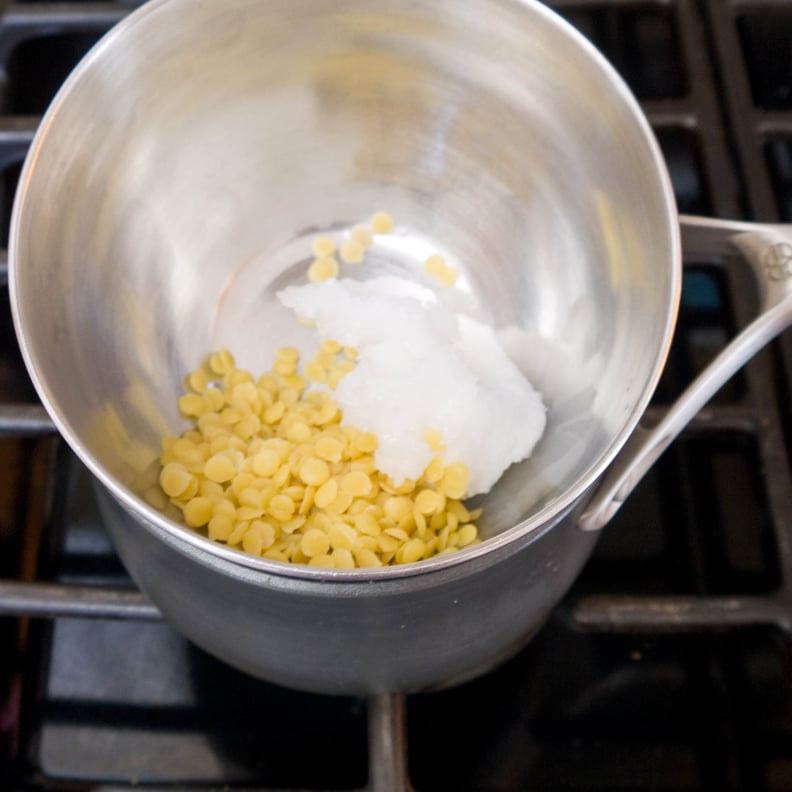 Carefully remove the bowl from the heat, and place on top of a folded kitchen towel. This holds the bowl in place and protects your countertop. Beeswax and coconut oil are wonderfully nurturing and great for skin and hair. To elevate the beauty balm, add a blend of essential oils, most of which are also antibacterial and antifungal. We used a combination of tea tree, cedarwood, and rosemary essential oils. Gently stir with a spoon or use a wooden skewer, which you can throw away when you're finished with the beauty balm.
To add a bit of extra texture to the beauty balm, which helps exfoliate skin and hold hair in place, sprinkle one-quarter teaspoon of baking soda or cornstarch into the mixture before giving a quick blend with your hand mixer. If you don't have any on hand, the balm works just fine if you skip it.
Once blended, carefully pour the beauty balm into the small sealable container, let set, and you're ready to give it to your favorite guy. We upcycled a metal tin and coated the top with chalkboard paint for a fun, finished look.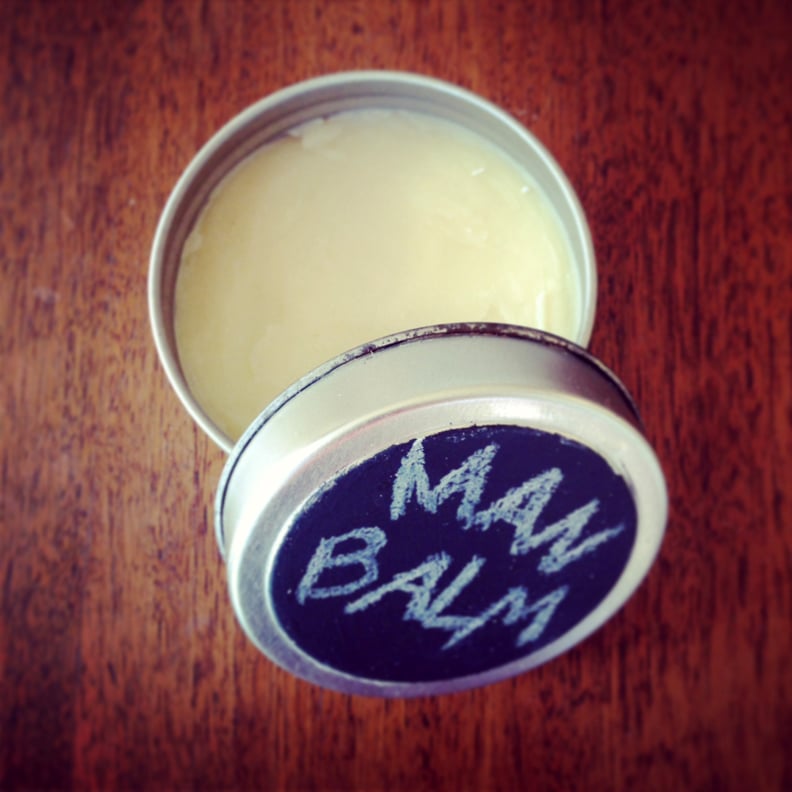 Makes four ounces of beauty balm. If stored in a cool spot, the balm is good to use until it's gone.