Go Places With a DIY Map Picture Frame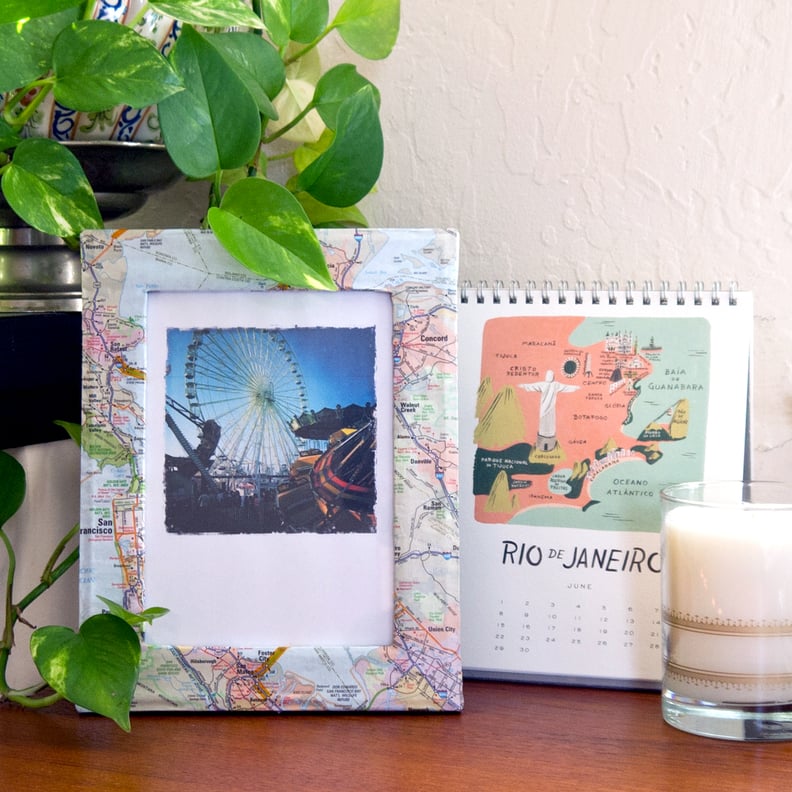 POPSUGAR Photography | Sarah Lipoff
POPSUGAR Photography | Sarah Lipoff
Transform an old picture frame into something really special with the help of Mod Podge and an old atlas. Or head to the dollar store and pick up a whole collection of frames to use for creating a really cool feature wall. This DIY is so easy, which makes it a fun one to do with girlfriends over cocktails or with your nieces and nephews the next time they visit. And the finished map picture frame makes a real impact when filled with a favorite travel snap.
What You'll Need:
Picture frame
Ruler
Pencil
Old atlas or maps
Scissors
Paintbrush
Mod Podge
Directions:
Any size or material of picture frame works for this project. Remove the glass so you're just left with the frame, and position it over a section of a map. Use a ruler to create straight lines around one inch from the outside edge of the frame and around half an inch from the inner edges. Cut it out, leaving the wrapping for the frame.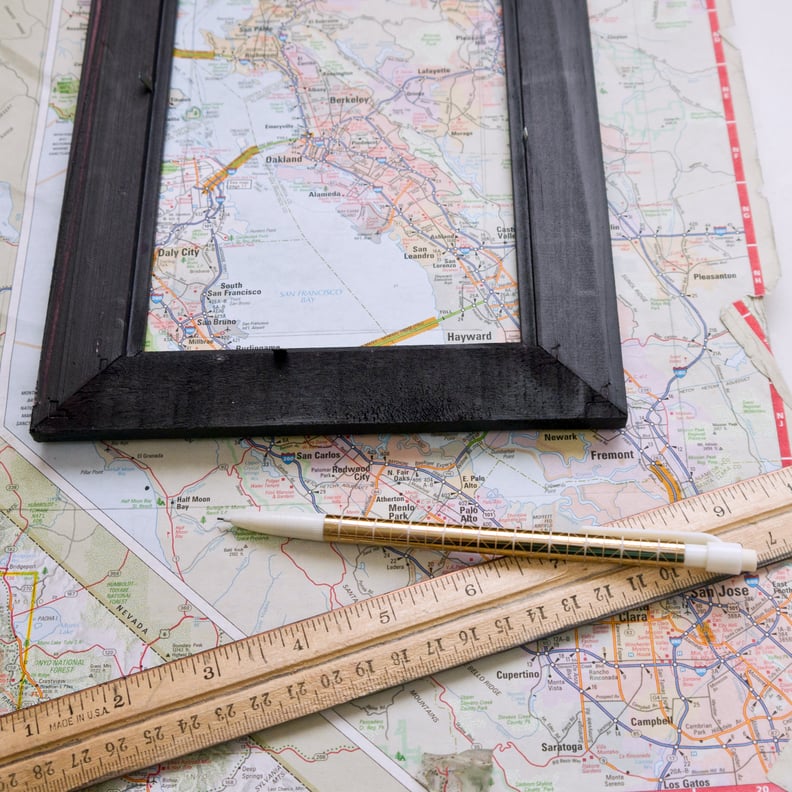 Now coat the front of the picture frame with Mod Podge, flip over the map so the side you want showing is facing down on your work surface, and position the frame over the map.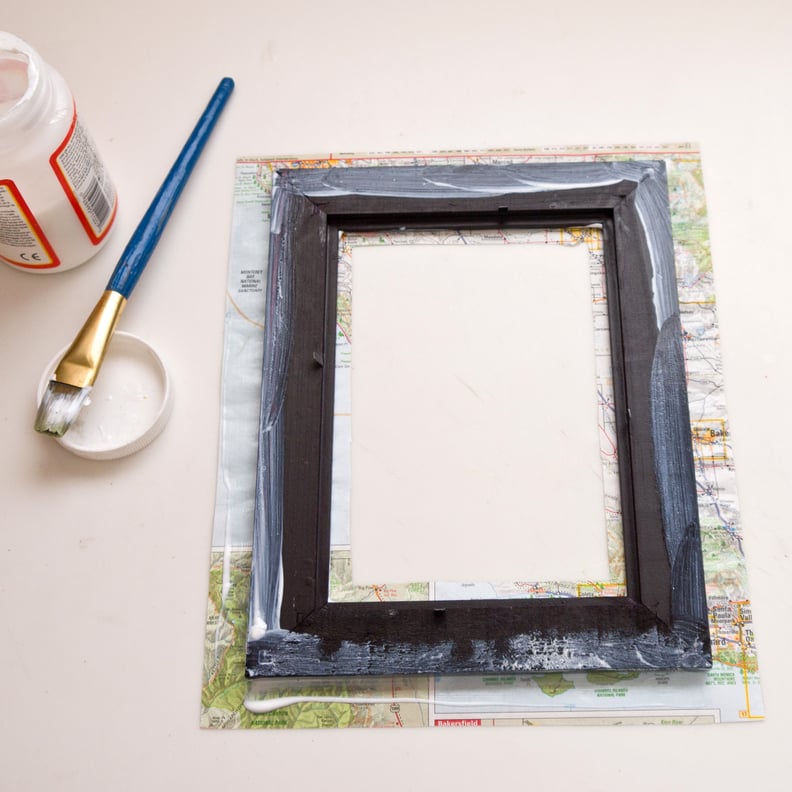 Coat the sides with Mod Podge, and then wrap the outside edge of the frame, just like you would while wrapping a present. Do the same for the inside edges of the frame.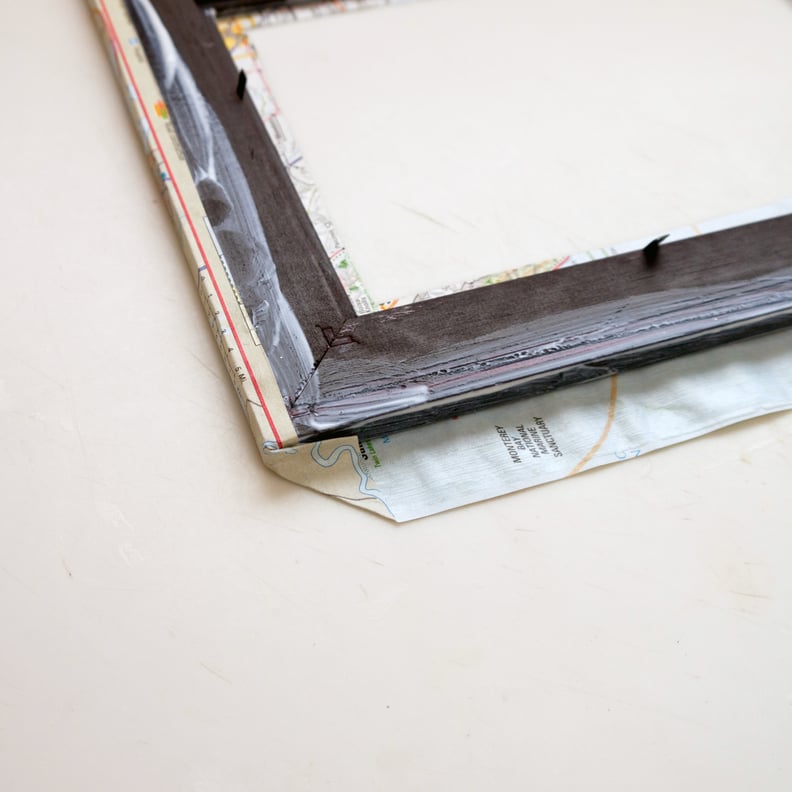 Flip the frame over, and coat it with Mod Podge. Once dry, replace the glass, fill it with a favorite picture, and find the perfect place to hang the finished creation. Or give the frame as a unique homemade gift!