DIY These Beautiful Ombré Tree Ornaments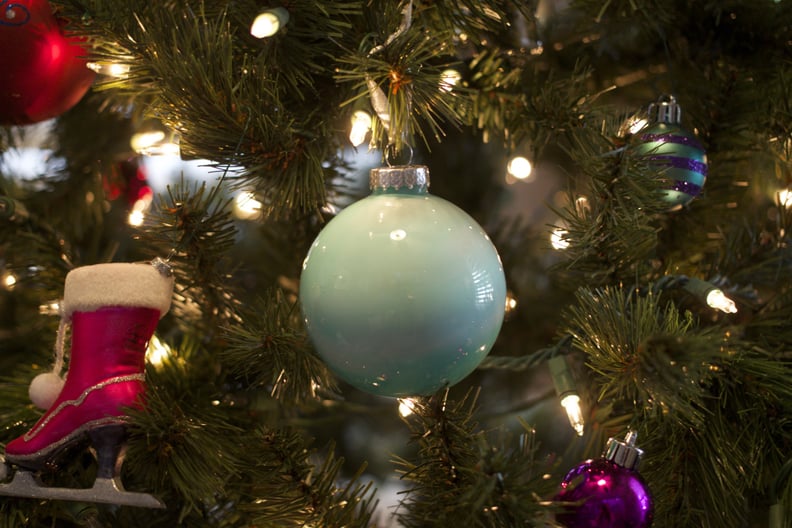 POPSUGAR Photography | Patricia Pan
POPSUGAR Photography | Patricia Pan
Decorate your tree this year with these stunning ombré tree ornaments! The ombré pattern, which produces a color gradient effect transitioning from dark to light, is the perfect way to incorporate your favorite hue to just about any craft painting project. To get yourself started, you'll need some clear ornaments and a few bottles of inexpensive acrylic paint. What's great about this project is that it is essentially foolproof. The swirling effect of the different paints inside the ornament will allow you to create a unique and beautiful design each and every time.
Here's what you'll need:
Clear plastic or glass ornaments
Acrylic paint — 1 bottle of white paint, 1-2 bottles of similar-colored paint in contrasting shades
Pipettes
Water
Newspaper
Ribbon
Step 1
Collect four separate cups of paint in slightly differing shades.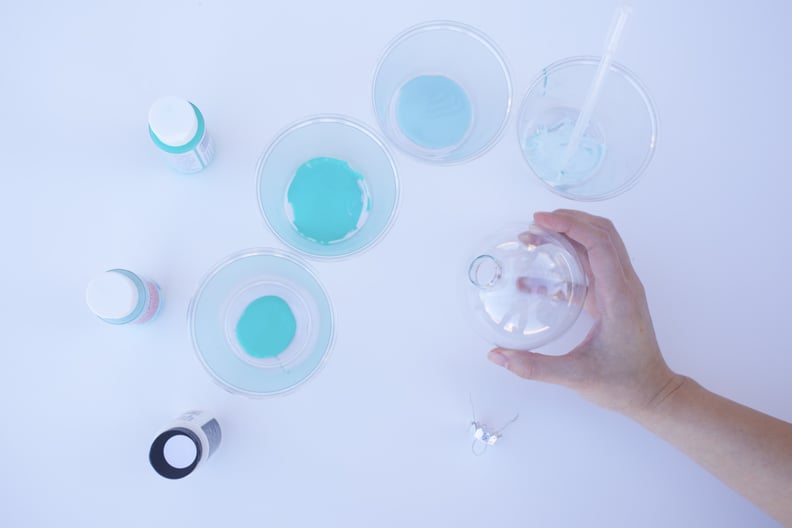 Step 2
Add a few drops of water into each cup to make the paint a bit more viscous. Stir the paint thoroughly.
Step 3
Fill the pipette with the darkest shade. Place the tip of the pipette inside the ornament and dispense the paint into the bottom of the ornament.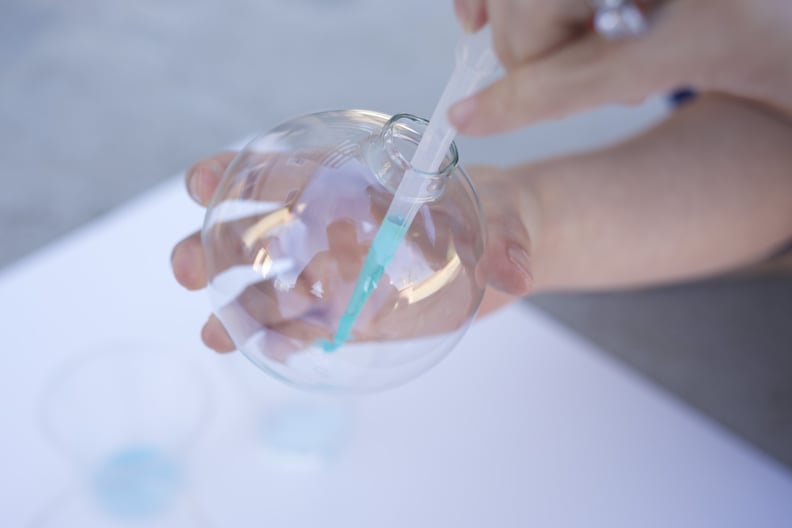 Step 4
Slowly swirl the paint in a circular fashion to evenly coat the bottom quarter of the ornament. Tip: Dispense paint in small increments to prevent excess paint from pooling inside the ornament.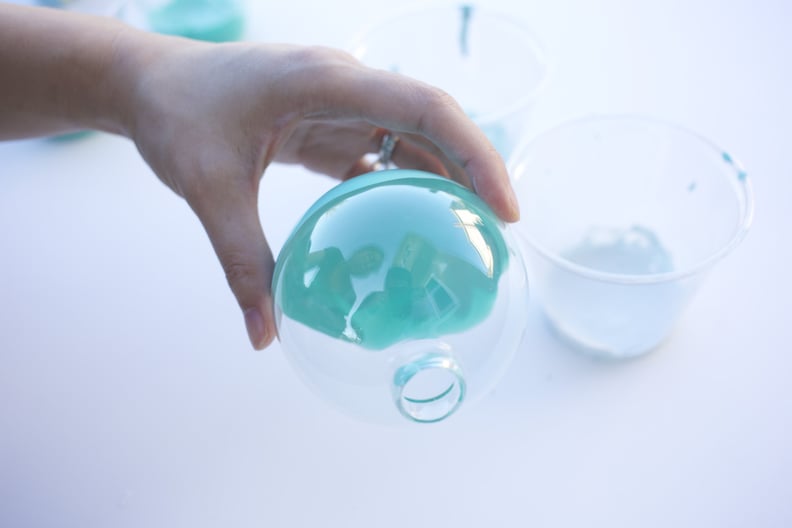 Step 5
Fill the pipette with the next darkest shade. Tilt the ornament on its side and dispense the paint at the edge of where the previous paint left off. Rotate the ornament on its side until the paint has coated another quarter of the ornament.

Step 6
Repeat step five until the entire ornament is fully coated.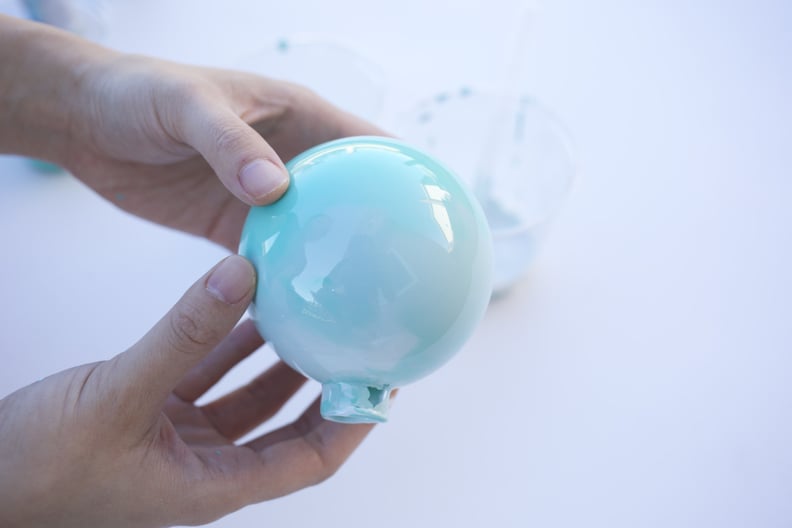 Step 7
Turn the ornament upside down and place on a newspaper. This will allow any excess paint to drip out of the ornament. Allow the ornament to dry.

Step 8
Depending on how opaque you would like the paint finish to be, you may need to apply one additional coat of paint. Squeeze a few drops of the white paint and swirl to evenly coat the inside of the ornament. Let dry.

Step 9
Reapply the ornament topper. Attach a ribbon, and the ornament is ready for use!