DIY Gilded Honey Bears Are So Cute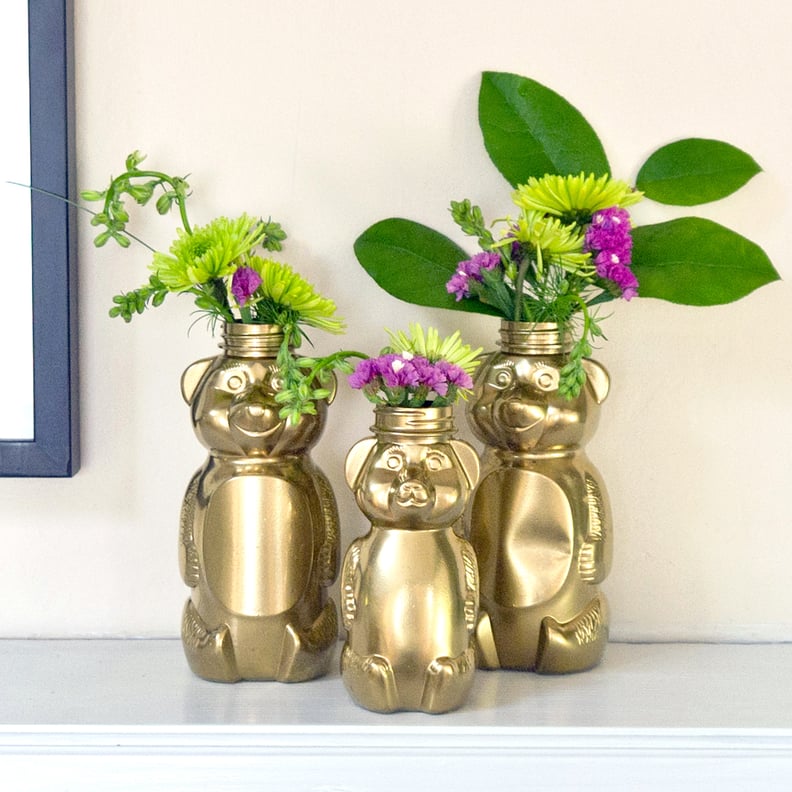 It always seems like such a shame when the last bit of honey leaves the squeezable bear. Not only is all the goodness gone, but that cute little bear isn't there to be your sweet friend anymore. But wait! With a quick coat of spray paint, honey bear can be your new favorite decor, and this quick DIY also makes a great last-minute gift (hint, hint: Mother's Day!).
What You'll Need:
Plastic honey bear
Mixing bowl
Gold spray paint
Directions:
Once your honey bear is empty, give it a nice, warm bubble bath in a mixing bowl filled with hot water and dish soap. This helps get rid of any lingering honey and makes it easier to remove the label.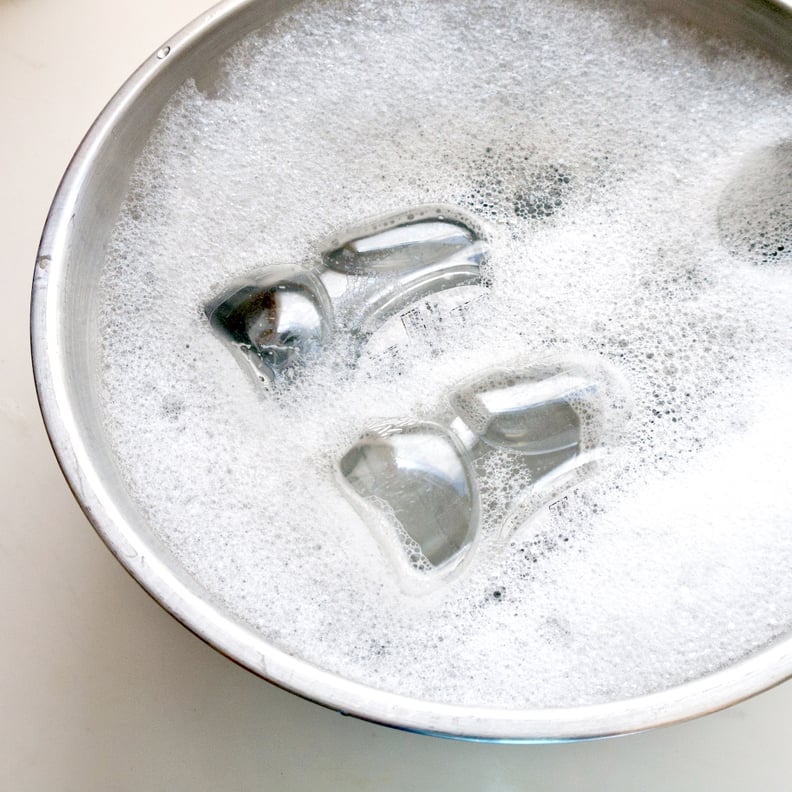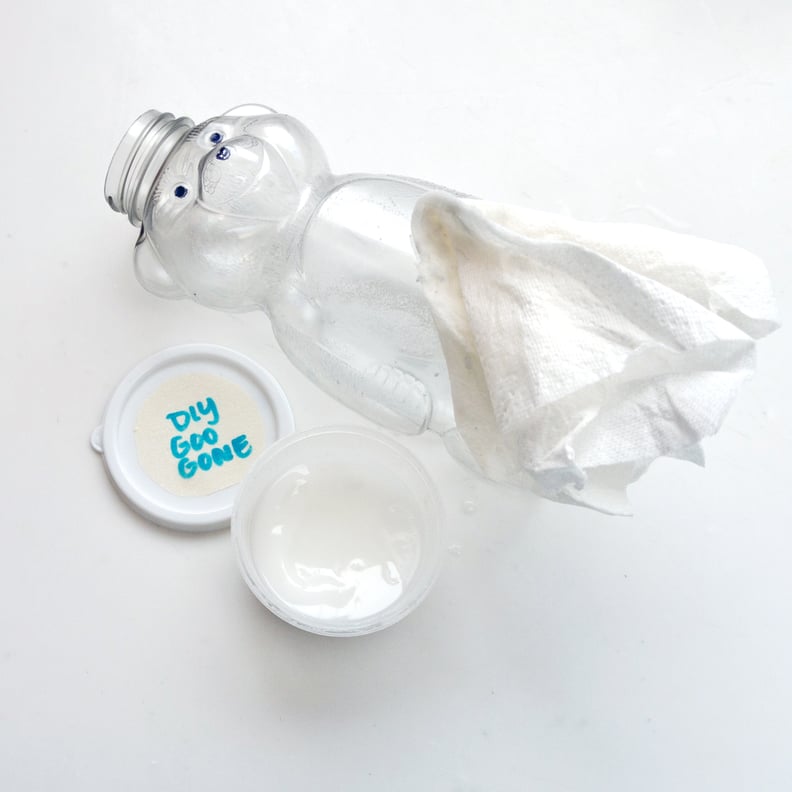 Now take the plastic container outdoors, and cover the area with paper bags. Give the honey bear a quick coating of gold spray paint, and let it dry. Touch up as needed.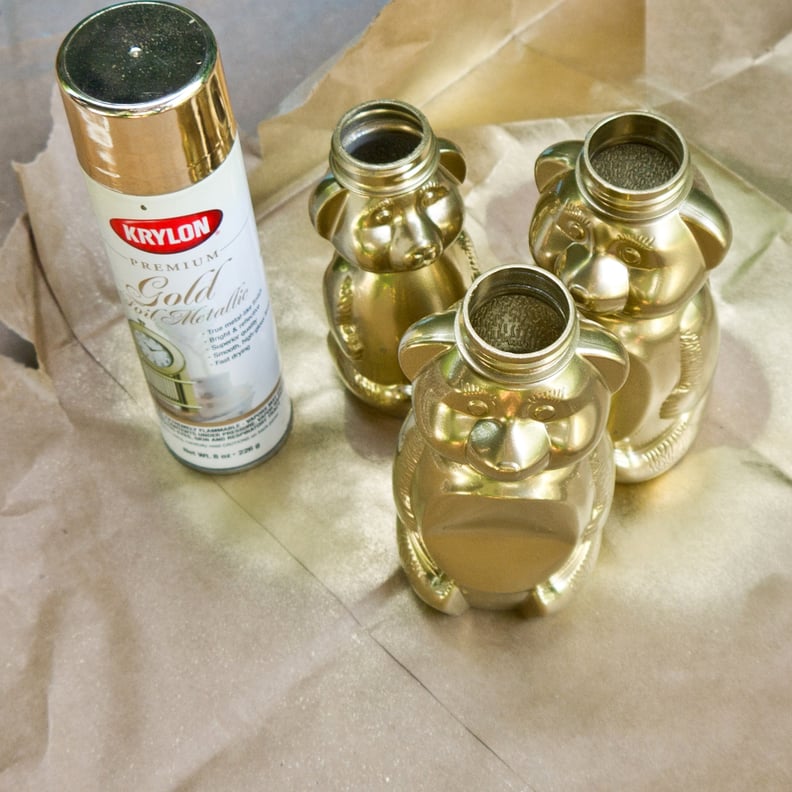 Fill the dry honey bear with water, top with a cute floral arrangement, and place in a spot for everyone to see. Or use it as cute wedding decor, or give it as a memorable homemade gift!