Cozy Up With Homemade Pinecone Fire Starters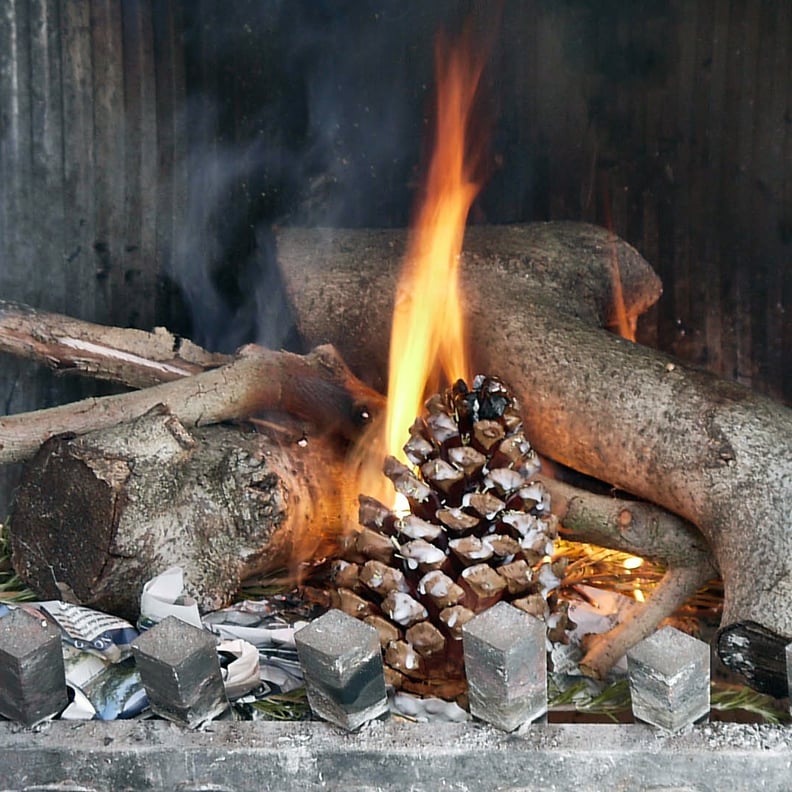 POPSUGAR Photography | Sarah Lipoff
POPSUGAR Photography | Sarah Lipoff
There's nothing more relaxing than cozying up to a flickering fire after a long day. Make things easier with the help of a fresh-smelling fire starter that pops under your logs or backyard fire pit. If you've got pinecones hanging out around your neighborhood, this DIY is basically free (and makes a creative gift, too!).
What You'll Need:
Pinecone
1/4 cup candle wax
Newspaper
1 to 2 tablespoons dried rosemary
Cotton string or candle wick
Directions:
Start by cleaning off your pinecone so it's free of any debris or loose bits. Any size pinecone works, but big ones burn longer, helping to really get your fire started.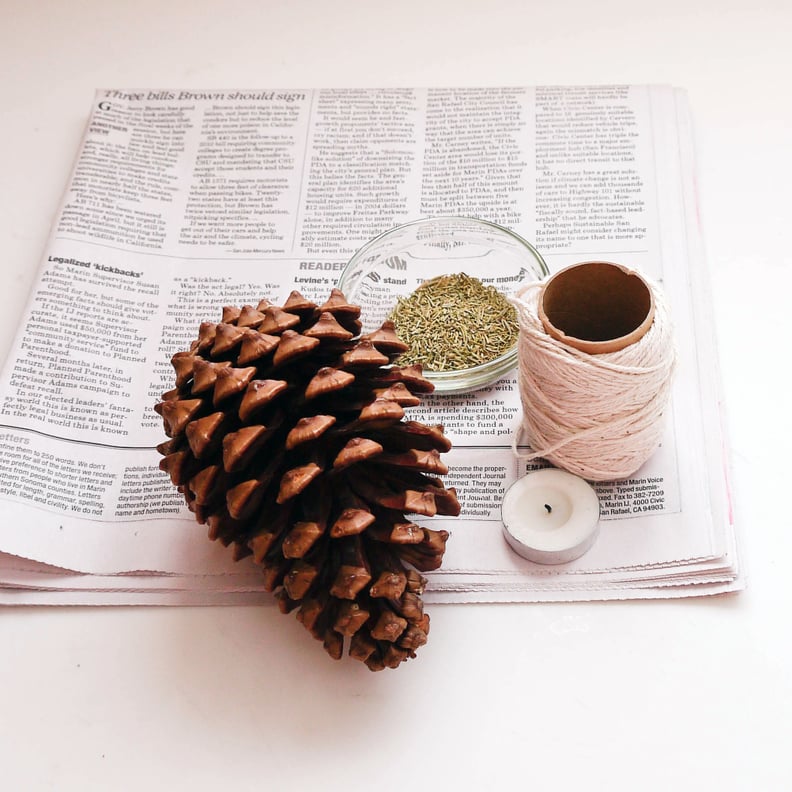 Gather ends of old candles and melt in a double boiler. While waiting, place the pinecone on several layers of newspapers. Cut a 1-foot length of the cotton string and wrap it around the pinecone, starting at the bottom and leaving a short wick at the top.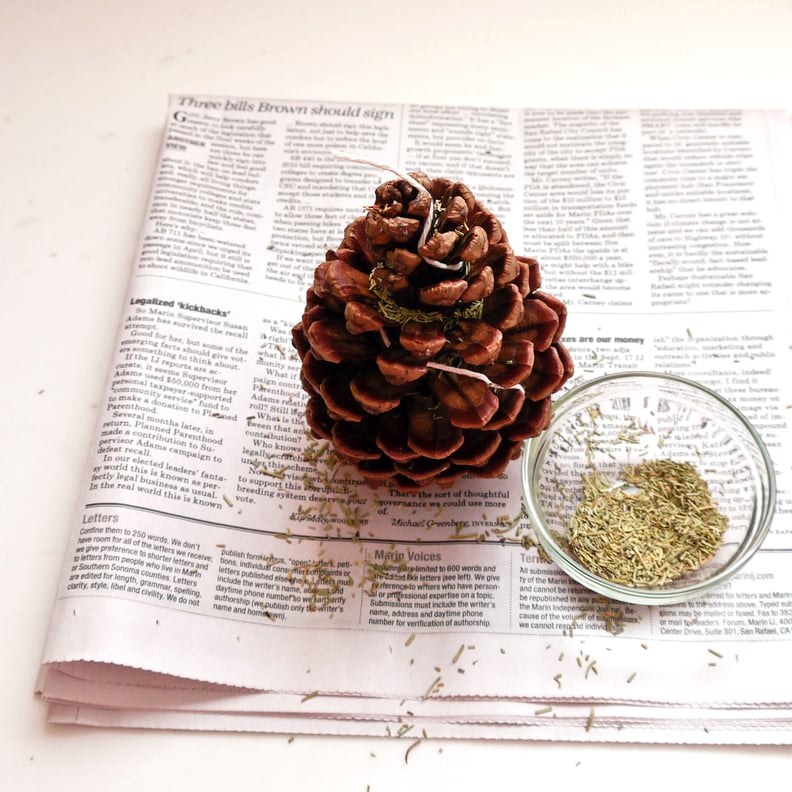 Sprinkle the pinecone with dried rosemary and then carefully pour the hot wax over the pinecone, giving it a light coating. You'll need around 1/4 cup, which gives the pinecone a decent coating. Grab the dried rosemary and give it another coating of the lovely scented herb. You could also use dried lavender or even dried ground sage.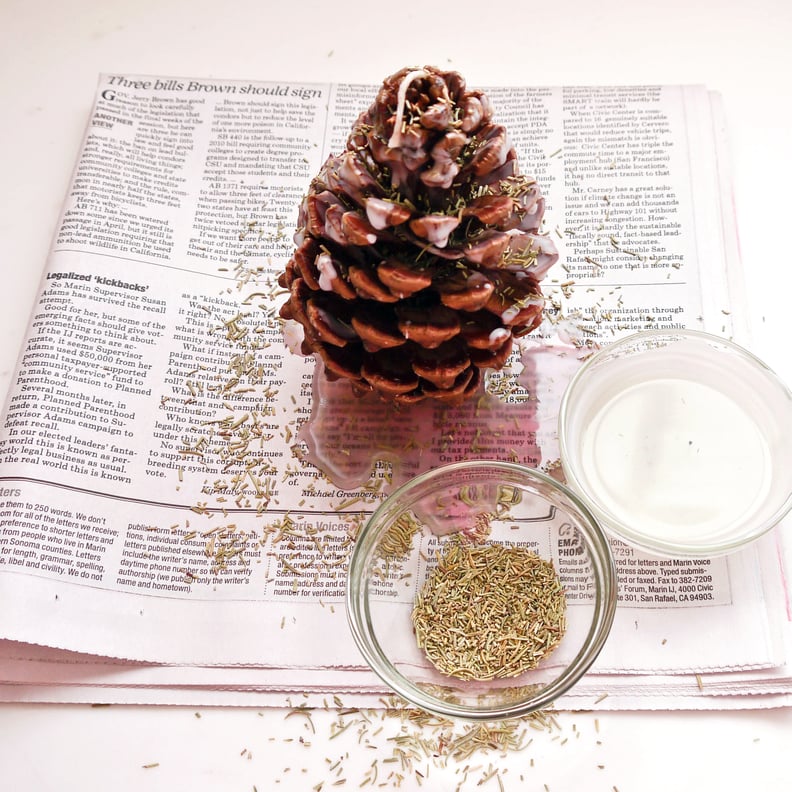 Once dry, your homemade pinecone fire starter is ready to use. Place underneath kindling and light the wick. Enjoy the soft glow and lovely scent that will have your home warm and cozy in no time.