Inspirational Sharpie Mugs to Help Brighten Your Day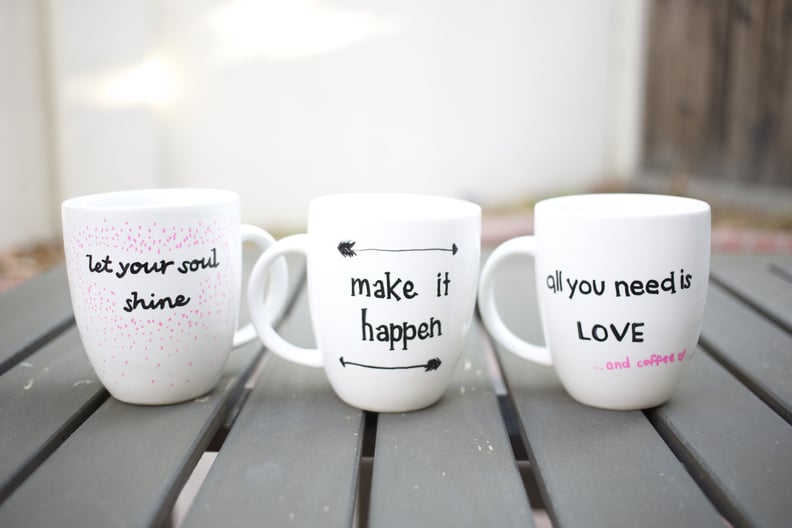 What better way to start your morning than with a favorite inspirational quote and a fresh cup of coffee? This simple DIY tutorial will help you transform your drab mugs into thoughtful art pieces. Whether you plan to keep the mugs for yourself or gift them to someone, these mugs are sure to bring a smile to anyone's day.
Here's what you'll need:
Mug
Oil-based Sharpie marker
Graphite pencil
A printout of the quotes
Tape
Scissors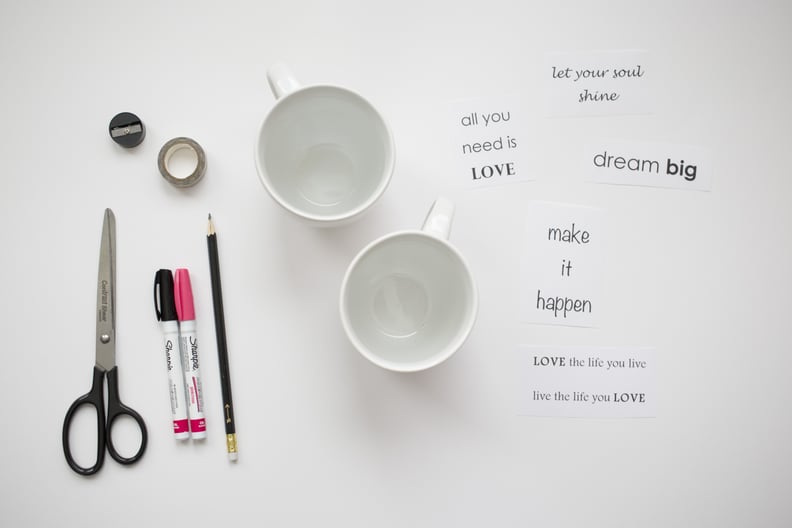 Step 1
Once you've chosen a phrase for your mug, use your computer to type it out. This is your chance to get creative by selecting different style fonts to emphasize specific words within your phrase. Ensure that the text will fit on the front panel of your mug. Once you're happy with the look, print the phrase.
Step 2
Use your scissors to cut the phrase out, leaving a small border along the edge of your text.
Step 3
With the text side down, use a graphite pencil to firmly shade over the backside of the paper.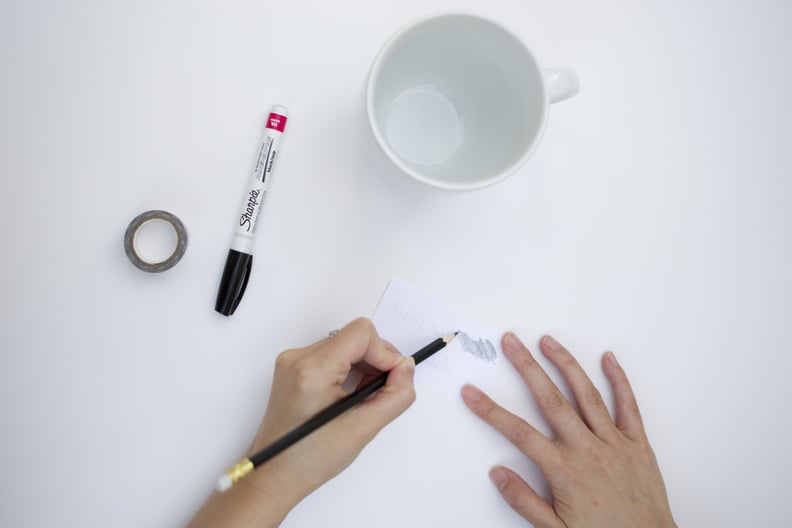 Step 4
Tape the cutout to the front panel of your mug, and then use the pencil to carefully trace over the text.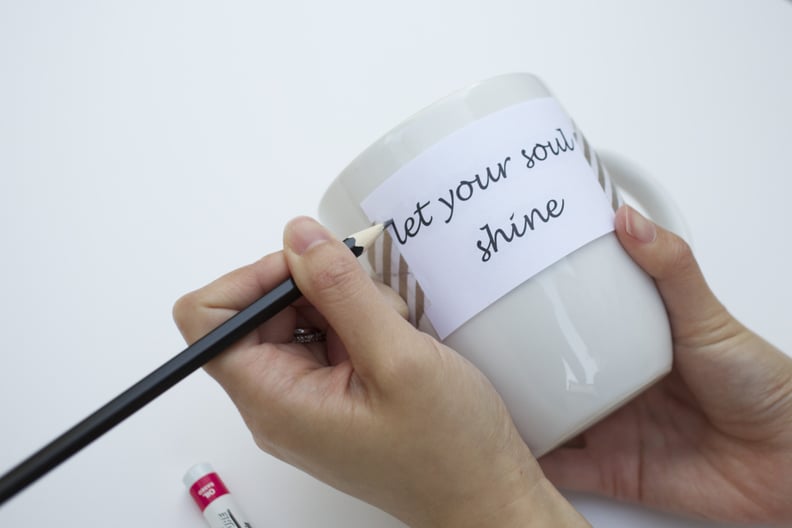 Step 5
Gently peel back the paper cutout. You will see a light pencil tracing of your text on the mug.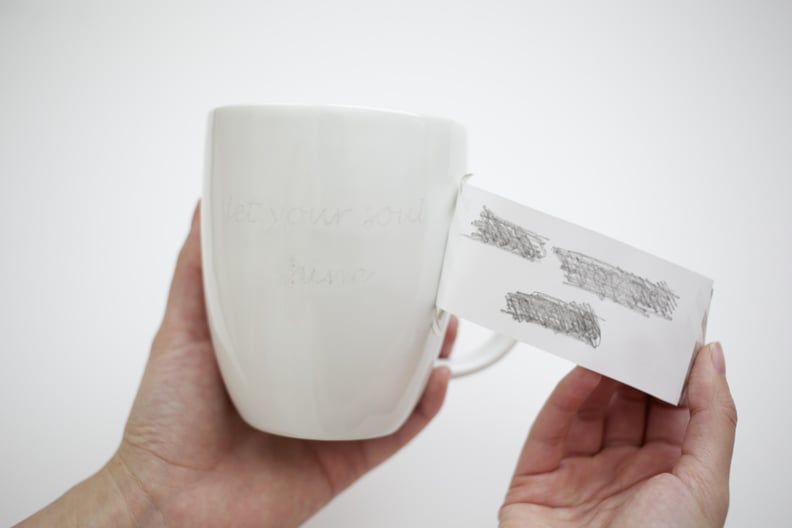 Step 6
This is where the fun part really begins! Use an oil-based Sharpie marker to go over the pencil tracing. To erase any mistakes, gently wipe the paint off with a moist paper towel. Allow the paint to set for a few hours before moving on to the next step.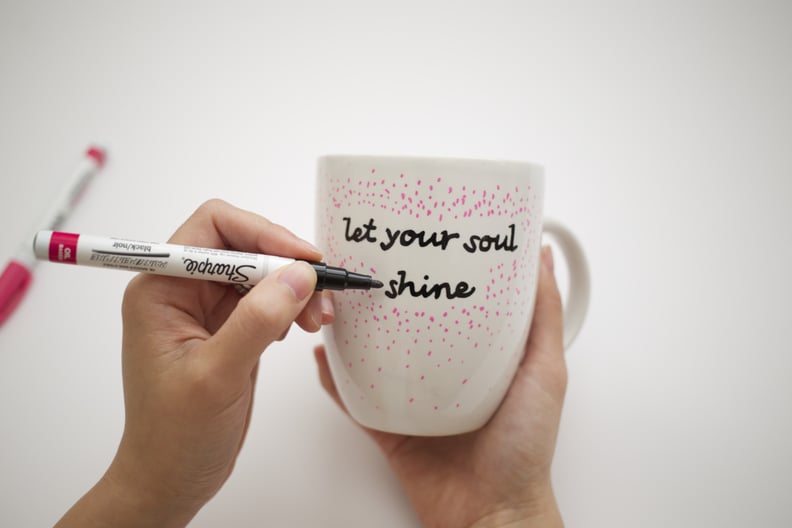 Step 7
The mugs are ready for baking! Place the mugs into the oven, and set the temperature at 425°F. It is important to preheat the oven while the mugs are inside. This will help the mugs to gradually heat up and will prevent the ceramic from cracking. After 25 minutes, the paint will be fully set. After they have completely cooled, pull the mugs out of the oven.