Make Big Plans With This Chic DIY Paint-Chip Calendar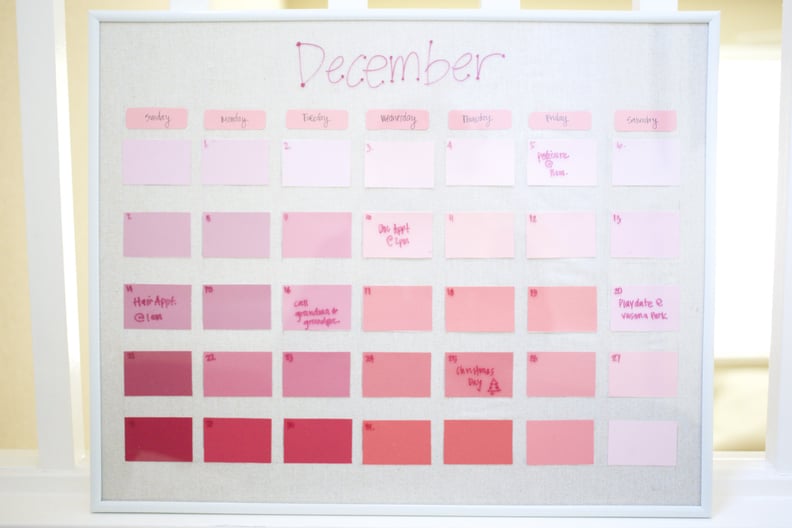 Ring in the New Year with a fresh and eco-friendly way to stay organized! This tutorial will show you how easy and inexpensive it is to create you own reusable calendar. To get started, you'll need some paint samples (free at your local hardware store!) and an unused picture frame. Mix and match your favorite color palettes to create a chic, one-of-a-kind calendar that can be used all year-round.
What you'll need:
Paint strip samples (35 total = 5 rows x 7 columns)
Picture frame
Fabric
Spray adhesive
Scissors
Tape or glue stick
Dry-erase marker
Ruler (optional)
Step 1:
Cut out each paint sample and trim to size. To make a five-row-by-seven-column calendar, you'll need a total of 35 paint chips.
Step 2:
Remove the frame's cardboard backing.
Step 3:
Measure fabric to the size of the frame backing, leaving enough fabric to fold over the edge of the cardboard (roughly one-inch border).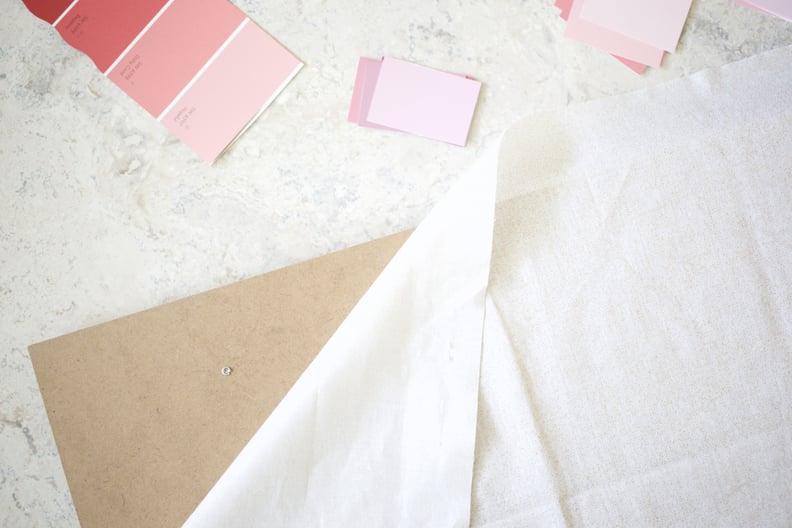 Step 4:
Lightly spray the adhesive onto the front panel of the frame backing. Apply the fabric onto the backing.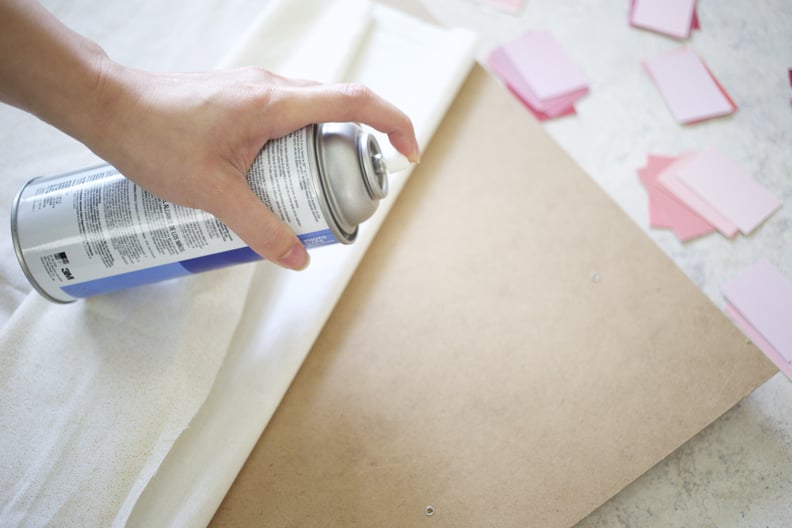 Step 5:
Flip the frame backing over. Neatly fold over the excess fabric and secure with tape.
Step 6:
Flip the frame backing over and lay out the paint chips in a preferred order. If you'd like for the paint chips to be evenly spaced, use a ruler to define your spacing. Make sure to leave enough margin for the month and day labels.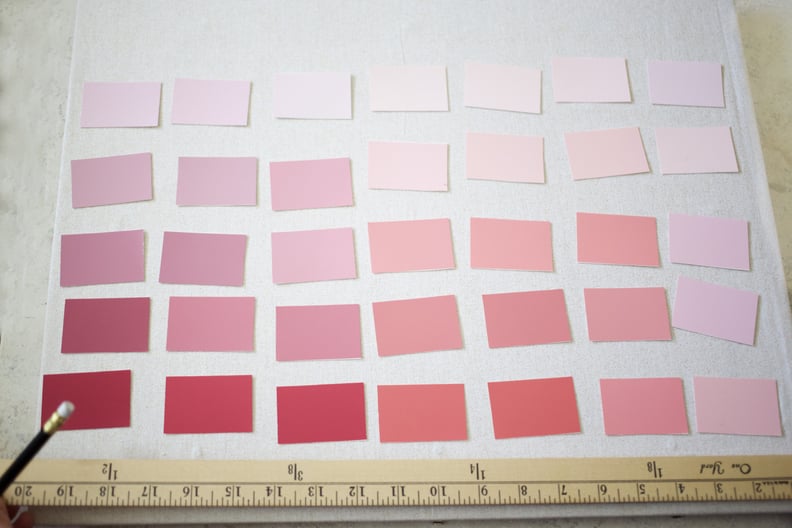 Step 7:
Secure the paint chips to the board with either a glue stick or double-sided tape.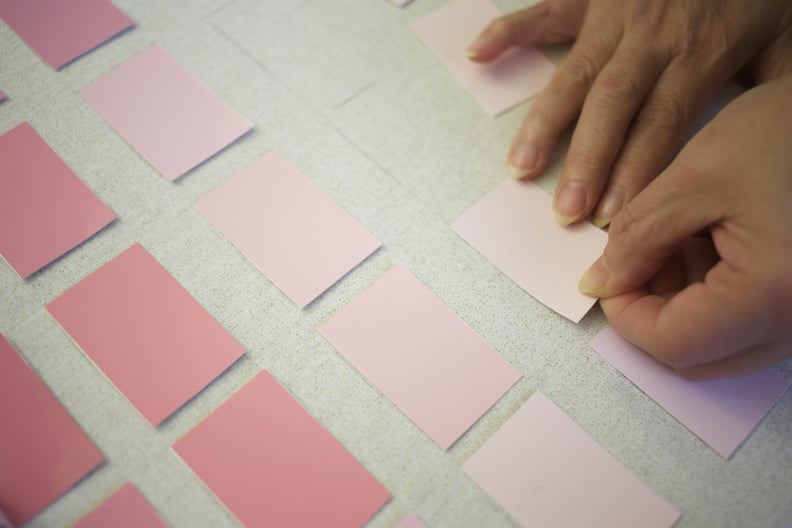 Step 8:
Print or handwrite labels for each day, and apply them to the top of the columns.
Step 9:
Adhere the backing to the frame.
Step 10:
Use a dry-erase marker to label the month and numbers of the months.
Step 11:
Hang the calendar up and enjoy!