Don't Toss Your Flowers! DIY This Rose Petal Lip Balm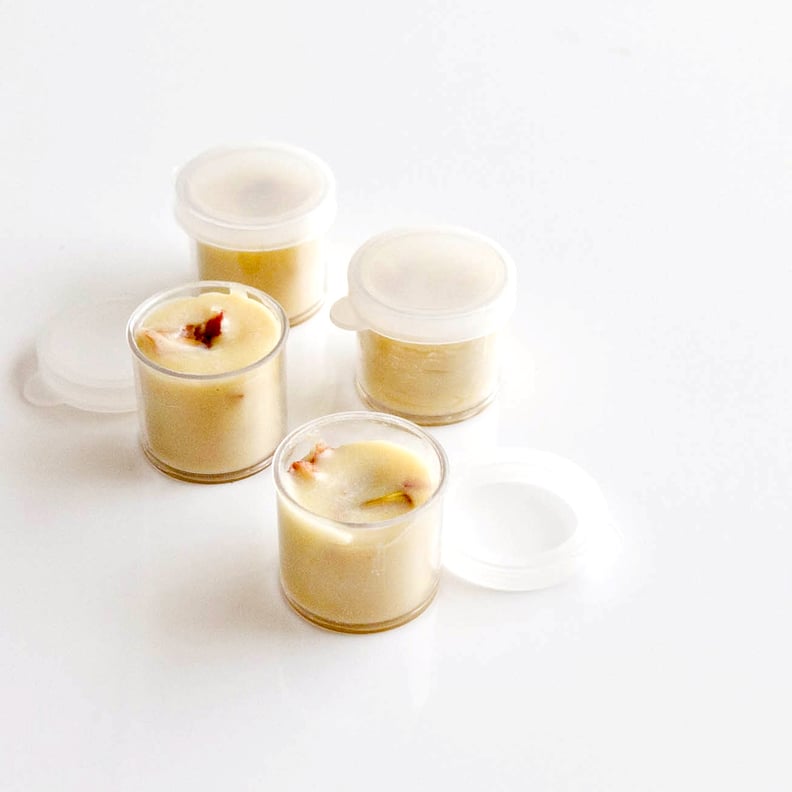 Did your special someone get you a gorgeous bouquet of roses for Valentine's Day? Put the petals to good use and make a lip balm that's so pretty and does an awesome job keeping your pucker soft and hydrated. You only need a few ingredients to mix together this soothing balm, and the recipe makes enough for you and a friend. Along with making a special homemade gift, the rose petal lip balm would also make a cute hostess or bridesmaid present, if you have an occasion coming up.
What You'll Need:
1/4 cup beeswax
2 tablespoons coconut oil
1 teaspoon olive oil
1/4 cup crumbled dried rose petals
1/2 teaspoon vanilla extract
1/4 teaspoon honey
Small heatproof bowl
Small saucepan
Small sealable containers
Directions:
Measure and add the beeswax, coconut oil, and olive oil in a small heatproof bowl and place it over a small saucepan filled halfway with water, creating a homemade double boiler. Bring the water to a simmer to melt the mixture. Or place the ingredients in a glass bowl and heat it slowly in the microwave.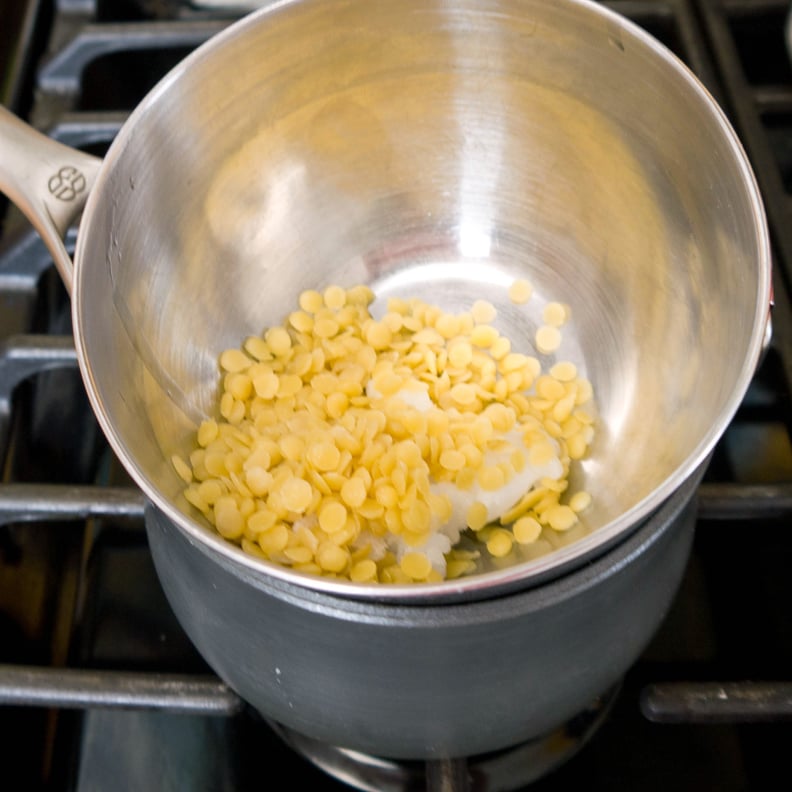 Remove the melted mixture from heat and add the dried rose petals, which steeps them a bit, releasing the petals' natural oils and scent. Now slowly add the vanilla and honey, giving the base for the lip balm a stir.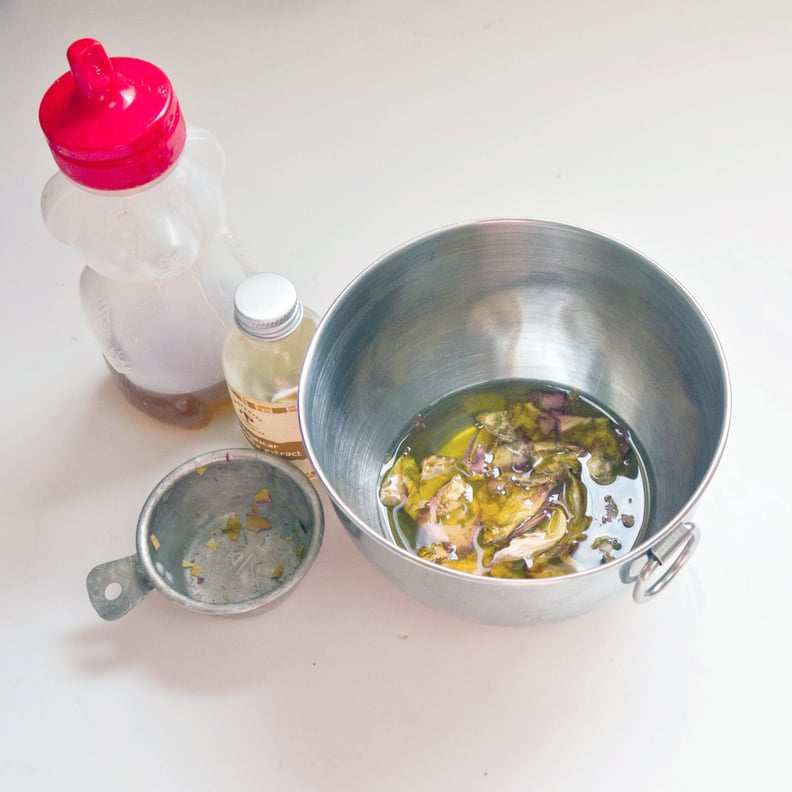 Carefully pour the warm base into small containers and let cool before capping. We found these cuties at the dollar store.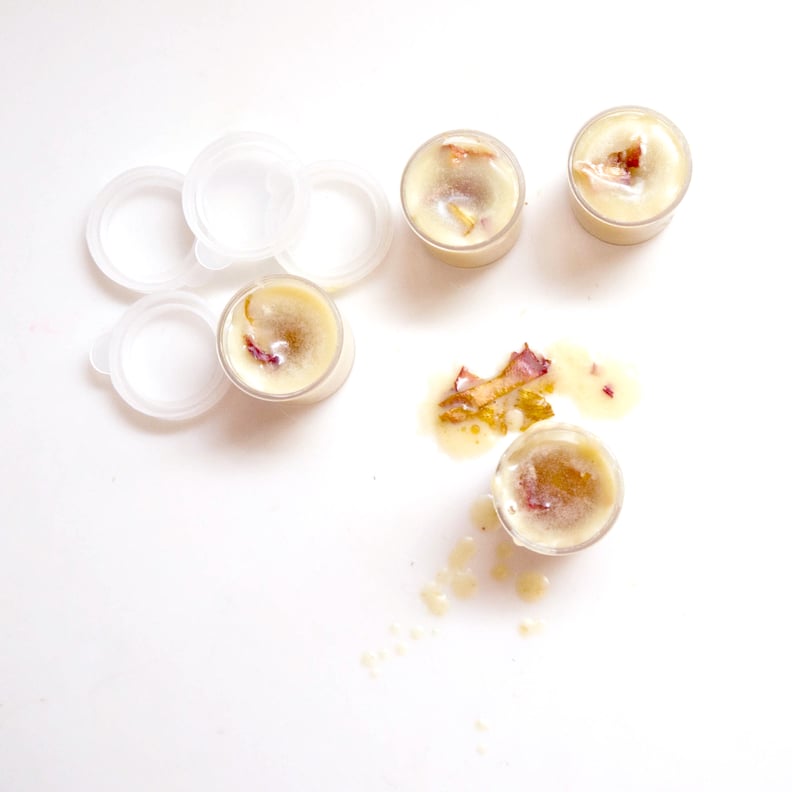 Your rose petal lip balm is ready to use! Along with leaving a lovely gloss, the balm has a sweet taste with just a hint of rose.