Freshen Up With Homemade Rosewater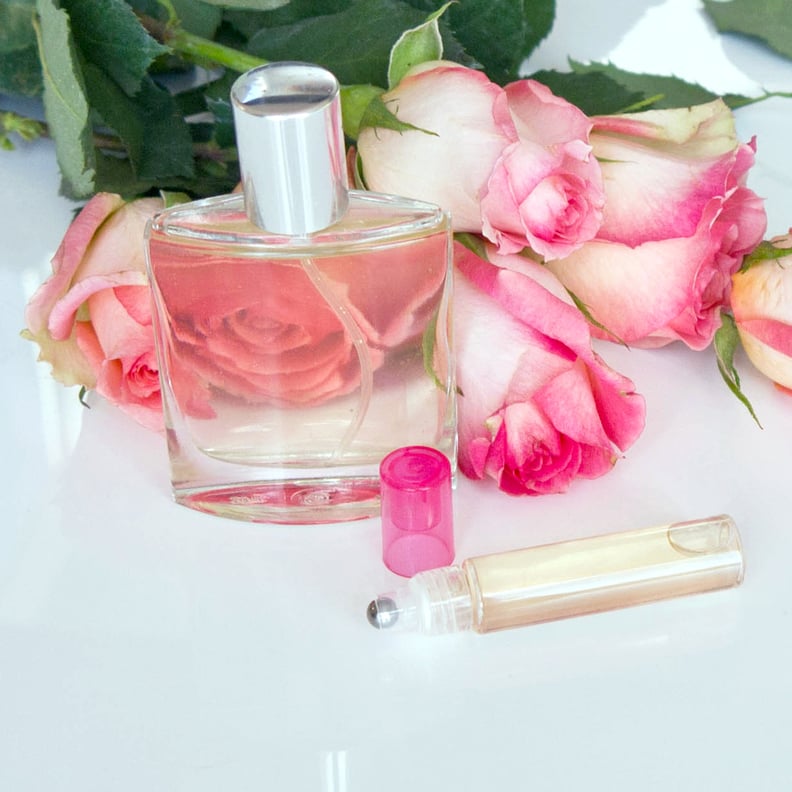 After enjoying that beautiful bouquet of roses, use the wilted petals to make a homemade rosewater you can use in so many ways. And once you make your own, you'll want to make a fresh batch after enjoying any flower arrangement. Store it in a spray bottle for spritzing linens, drip it into a roller ball perfume vial for freshening wrists, or use it instead of essential oils in your favorite fragrant recipes.
What You'll Need:
1 dozen roses
3 cups water
Large pot with lid
Aluminum foil
Small bowl
Ice
Dish towel
Sealable container
Strainer (optional)
Directions:
Start by removing the petals from the roses and layering them in the large pot. You just want the petals, no stems or leaves, and you can even pull apart the buds to use the itty-bitty rose petals.
Move the rose petals away from the middle of the pot, creating a circle sans roses. Tear off a two-foot rectangle of aluminum foil and twist together into a long roll and then coil it together to create a base for the small bowl to sit on, surrounded by the rose petals.
Now pour the water over the petals and cover the pot with the lid, but place it over the roses upside down, so the handle of the lid is inverted toward the rose petals. Using a pot with a glass lid makes the process so much easier. Bring the water to a simmer.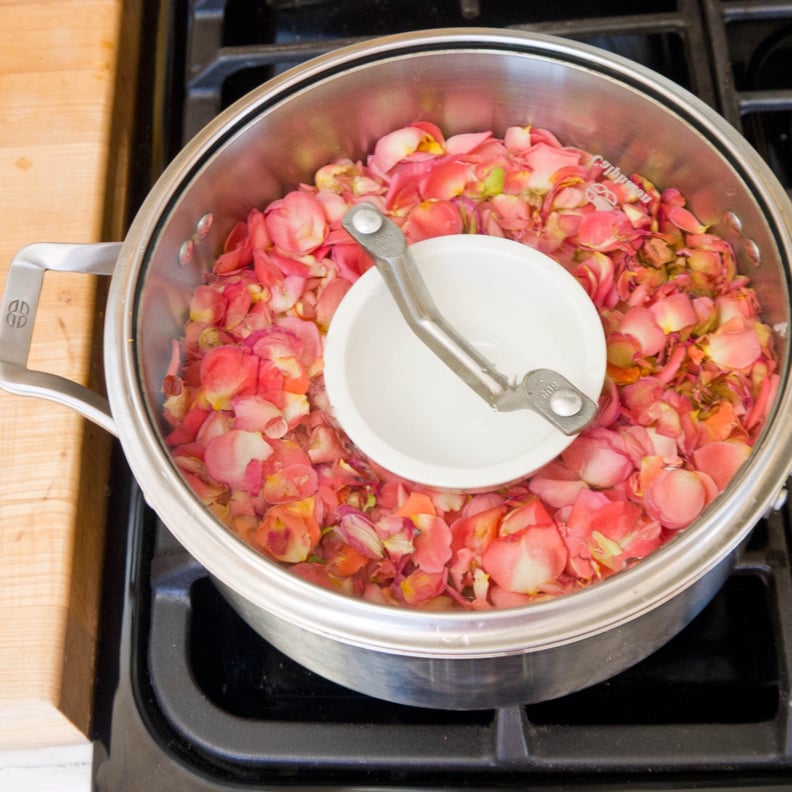 Once you see condensation collecting on the lid of the pot, place a few pieces of ice on the lid, which helps attract the rose-filled condensation to the center of the lid, dropping it into the small bowl. You can place the ice on top of a dish towel or directly on the lid. After a few minutes, use the towel to soak up any liquid at the top of the lid and discard. Carefully remove the lid and pour the rosewater that has collected in the small bowl into a sealable container.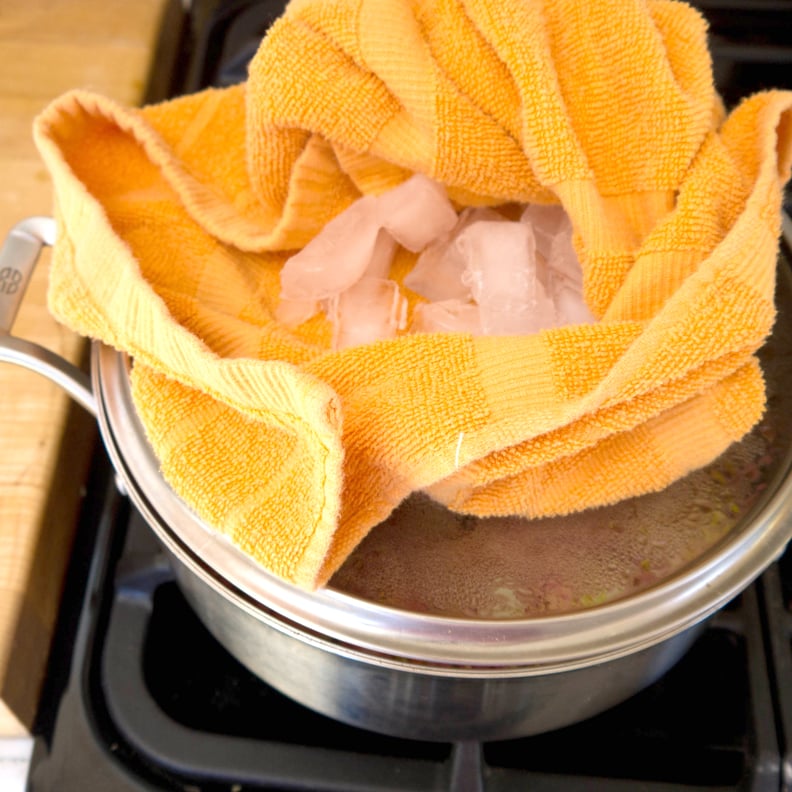 Continue simmering the petals until all the water has been collected in the small bowl, which can take as long as an hour. Pour the rest of the water in the small bowl into the sealable container. Once cooled, your rosewater is ready to use! For extraintense scent, strain the remaining petals and any water left in the pan and add the strained liquid, sans petals, to the sealable container. The simmered water is darker in color, but still has a wonderful rose smell.