This DIY Rotating Goal List Is Essential For the New Year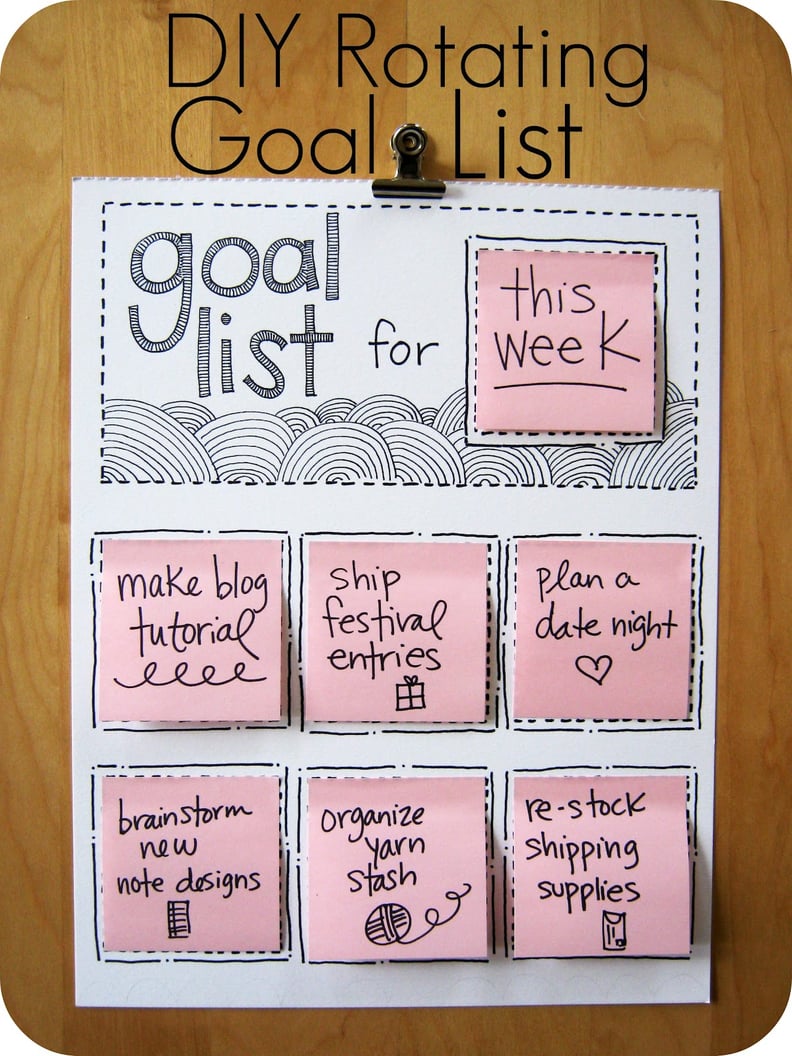 What better way to keep yourself on track in the new year than with this rotating goal list? What I love about this DIY is you can easily change your goals by adding or removing Post-Its — it's way more tidy than crossing items off a list. And if you want to change the deadline, there's another spot for a time-frame Post-It note. There, you can mark when to accomplish your goals by, whether it be this week, month, season, or year. Another good tip to keep in mind with a goal list is to order the sticky notes according to priority. For example, the most pressing goal should be the first Post-It.
This rotating goal list is a lot more visual than a regular to-do list in a notebook, making it more fun for you to accomplish your tasks. Just hang it by your desk, and you'll feel more motivated in no time!