Aftershave Made From Leftover Rum and Orange Peels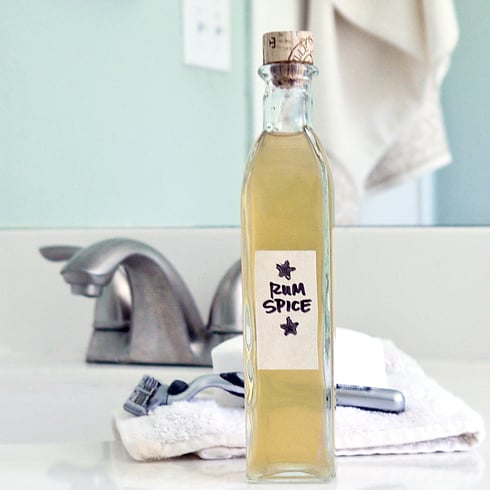 POPSUGAR Photography | Sarah Lipoff
POPSUGAR Photography | Sarah Lipoff
Give a gift that will have the guy in your life smelling awesome and will also make use of that last shot of rum hiding in your liquor cabinet. Mix together this fragrant concoction with the help of the ends of seasonings and orange peels, ensuring that absolutely nothing goes to waste. And this aromatic balm costs hardly anything to toss together, making it a really unique and memorable gift for any handsome fellow. Use a repurposed glass bottle, and your aftershave looks like you picked it up from a chic boutique.
What You'll Need:
Small saucepan
Fine grater or zester
Zest of one orange
1 cup witch hazel
1/2 cup water
2 to 3 bay leaves
1/4 teaspoon cloves
1/2 cinnamon stick
1/4 teaspoon fresh ginger (optional)
Small sprig of rosemary (optional)
Strainer
1/2 teaspoon vanilla
2 ounces rum
Small glass bottle
Wine cork
Directions:
Gather the ingredients for making the rum spice aftershave. You can use your favorite kind of rum, and bay leaves will only cost a few dollars at your local grocery store. Measure and add the witch hazel and water to a small saucepan, which creates a nice base for the aftershave that's also soothing for your favorite guy's skin.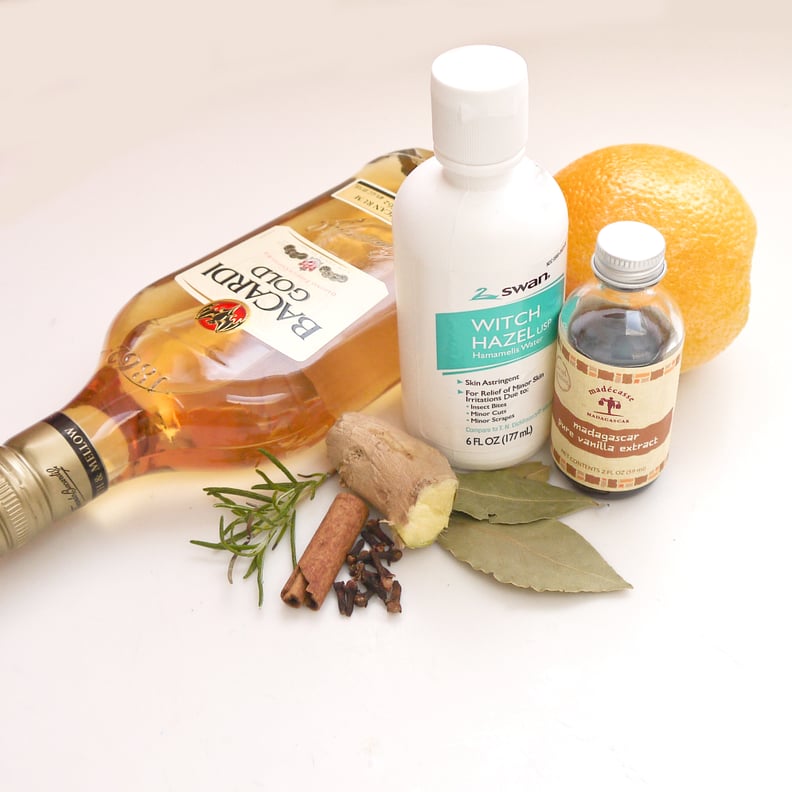 Place the saucepan over low heat, and zest the orange over the saucepan using a fine grater or zester. You can also use orange peels by cutting away the orange skin from the white pith and adding it to the pan. Oil from the orange peel is naturally antibacterial and gives the aftershave a lovely scent. After adding, cover the saucepan and let warm for an hour, which allows the scents to infuse, creating a really fragrant base.
Turn off the heat and add the vanilla and rum to the aftershave. Give things a stir, and let come to room temperature before the next step.
While you're waiting, select a glass bottle to use for holding the aftershave. If it doesn't have a screw-on top, then cut a wine cork in half using a sharp knife and carefully cut and angle the base until it fits snugly in the top of the bottle.
Strain the aftershave, and use a funnel to pour into the bottle. Your rum-spice aftershave is all set for giving to the main man in your life!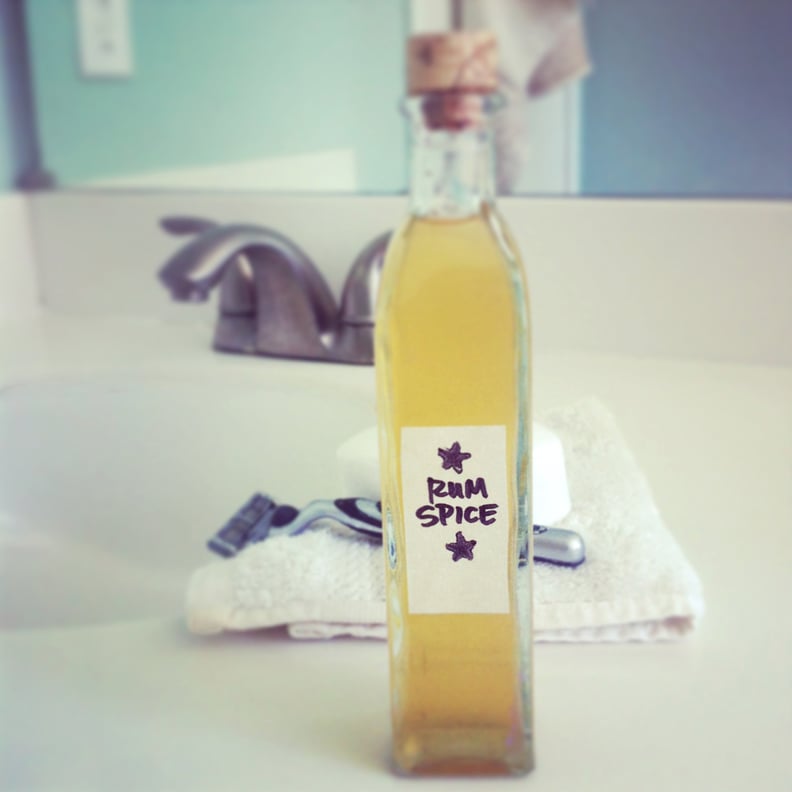 Makes 8 ounces of aftershave.