Add Some Sparkle to Your Wedding With DIY Personalized Sequined Hangers
Add an extra touch of sparkle to your wedding day with these pretty-in-gold sequined hangers. Whether you are using them to showcase your gorgeous gown or wrapping them up as personalized gifts for your bridesmaids, these DIY hangers will make the perfect accessory for your big day. Best yet, the hangers are surprisingly easy to personalize and are so affordable to make. All you really need is some wire and a set of pliers to get the lettering done. It's as simple as that!
Here's what you'll need for the project:
2 yards of sequined elastic ribbon
Wooden coat hanger
Gold acrylic paint
Paintbrush
16-gauge jewelry wire
Sketch paper
Pencil or pen
Pliers
Scissors
Glue gun or tacky glue
Gloves (optional)
Step 1
Place a firm grip on the wooden bar to pull it off the hanger. Once the bar is removed, you should see two tiny screws still attached to the hanger. The screws will come in handy in Step 7. Note: use a towel or gloves as a protection barrier for your hands.
Step 2
Using a paintbrush, apply a coating of gold acrylic paint onto the hanger. Let dry.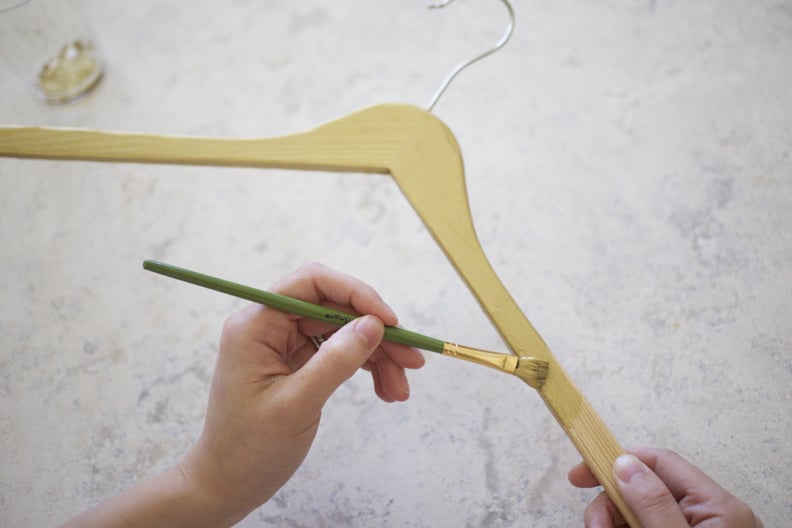 Step 3
Apply a dab of glue at the end of the hanger. Secure the end of the ribbon to the hanger.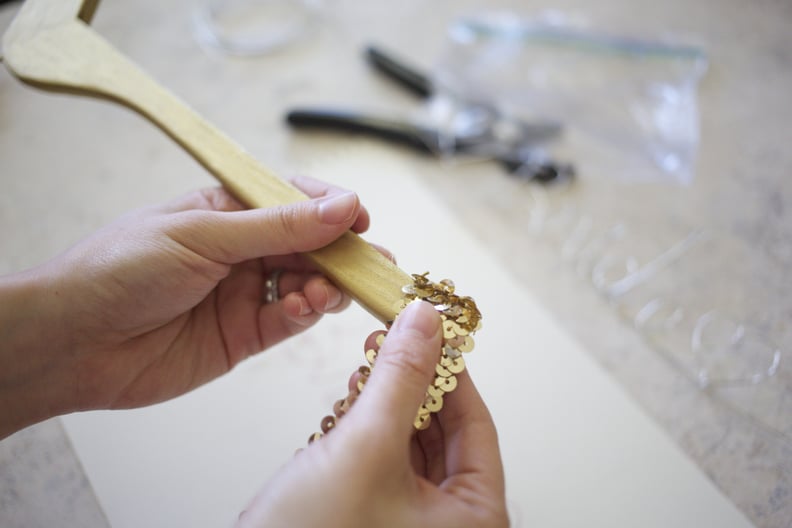 Step 4
Firmly wrap the ribbon around the hanger until you reach the other end.
Step 5
Apply a dab of glue to the hanger to secure the other end of the ribbon. Set hanger aside.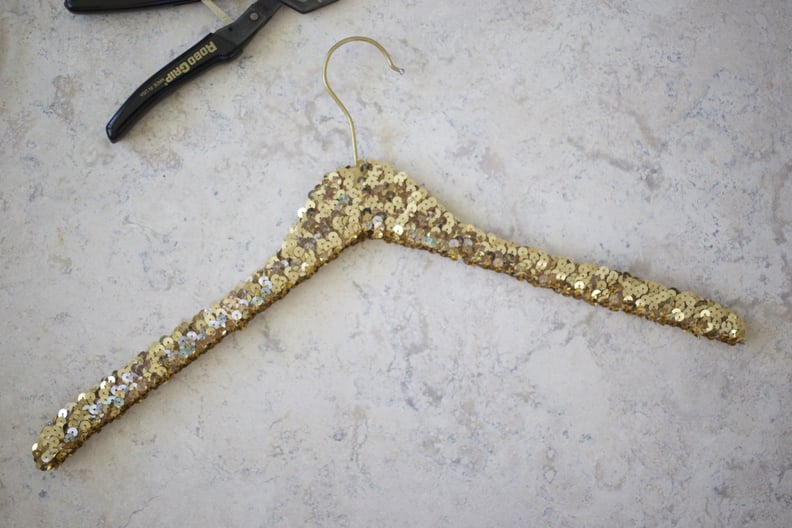 Step 6
Sketch out the personalized name, date, word, or phrase in cursive. If you plan to freehand the wire lettering, move on to Step 7.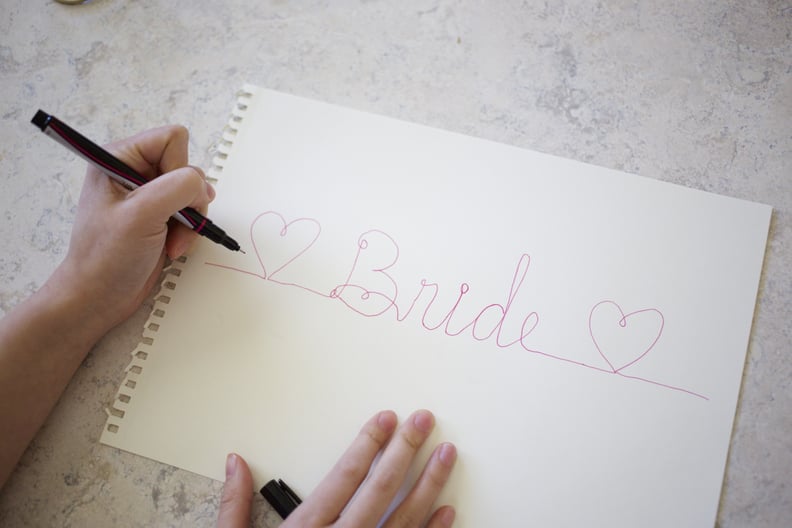 Tips:
Avoid using a wire that is thicker than 16 gauge because it will be hard to mold the lettering by hand.
Pliers are the best tool for applying a neat, more precise bend to your letter wiring.
Use the paper sketch as your guide.
Make sure to leave off excess wiring on both ends of your lettering to secure the wire to the hanger.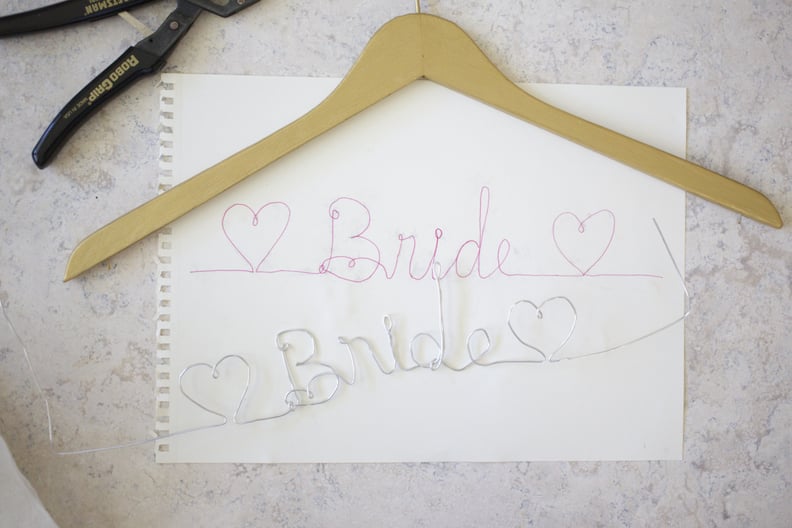 Step 7
Use the tiny screws on either end to fix the wire lettering onto the hanger. Tightly wrap the ends of the wire around the screw using a pair of pliers. Snip the excess wire with scissors.
If there are no screws on your hanger, you will need to add them. Another option would be to drill holes big enough for the wire to be inserted. Apply a high bond adhesive to the tip of the wire, and insert directly into the hanger. Wait for the glue to dry before using the hanger.