Fall Asleep Fast With This DIY Sleep Spray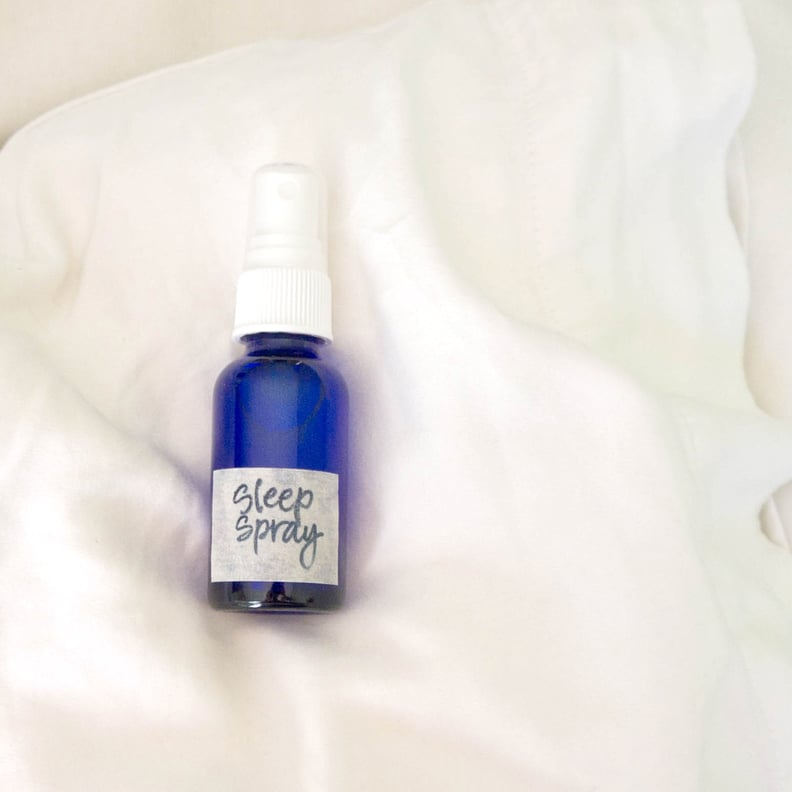 POPSUGAR Photography | Sarah Lipoff
POPSUGAR Photography | Sarah Lipoff
Sometimes falling asleep can be frustrating. The day's events keep your brain busy, you can't seem to stop thinking about what you have planned tomorrow, or the bed just doesn't seem comfy. Instead of tossing and turning, try misting yourself with this DIY sleep spray that naturally calms nerves and soothes busy minds.
What You'll Need:
2 tablespoons witch hazel
10 drops neroli essential oil
10 drops lavender essential oil
10 drops bergamot essential oil
10 drops cedarwood essential oil
Small spray bottle
Directions:
Fill the small spray bottle with around two tablespoons of witch hazel, which is the base for the spray. Witch hazel is found in most drugstores and a natural astringent, which is also great for your skin.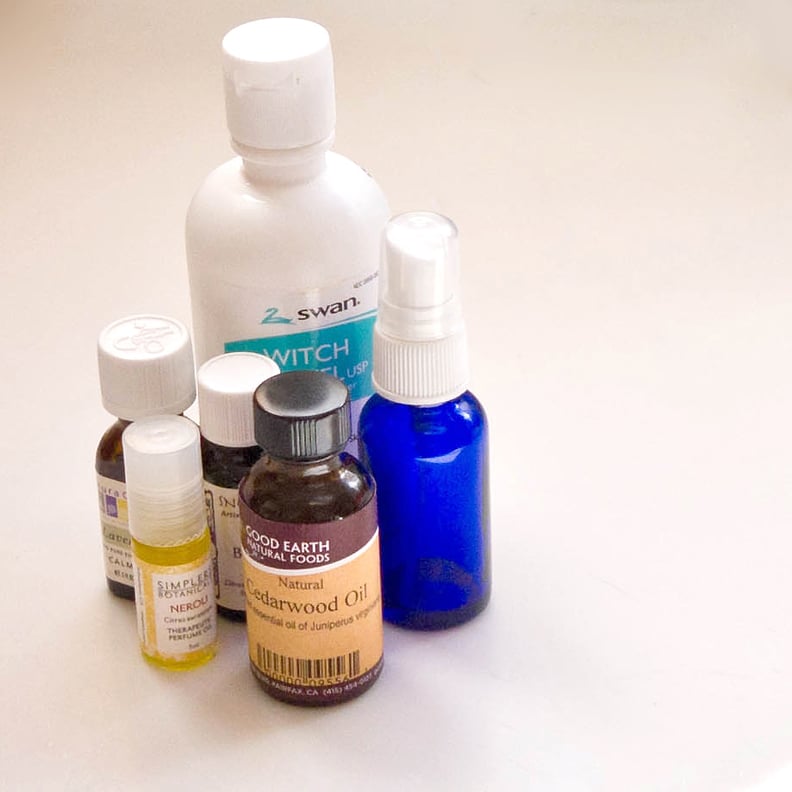 Now add the essential oils to the witch hazel. Lavender is so calming and is a natural antidepressant. Neroli oil is wonderfully relaxing and also helps regenerate skin cells. Bergamot helps calm anxiety and balance emotions while cedarwood is soothing and grounding.
Your sleep spray is ready to use! You'll love how it smells, leaves your face feeling fresh, and helps you drift off to dreamland. Shake before using, and mist over your face and even pillows.
Makes around one ounce of sleep spray.