DIY Holiday Gifts: Sparkling Spray-Painted Candles
POPSUGAR Photography | Sarah Lipoff
POPSUGAR Photography | Sarah Lipoff
Celebrate the season with sparkling candles that cost hardly anything to make. Pick up dollar-store candles, some painters tape, and a can of metallic spray paint for quick candle transformations that make for special — and economical — holiday gifts or lovely festive decorations.
What You'll Need:
Dollar-store candles
Painters tape
Gold or silver spray paint
Directions:
Gather the materials, and decide on a design or pattern for the candles. You can create a zigzags, round or straight lines, or mod designs by crisscrossing lines of tape randomly.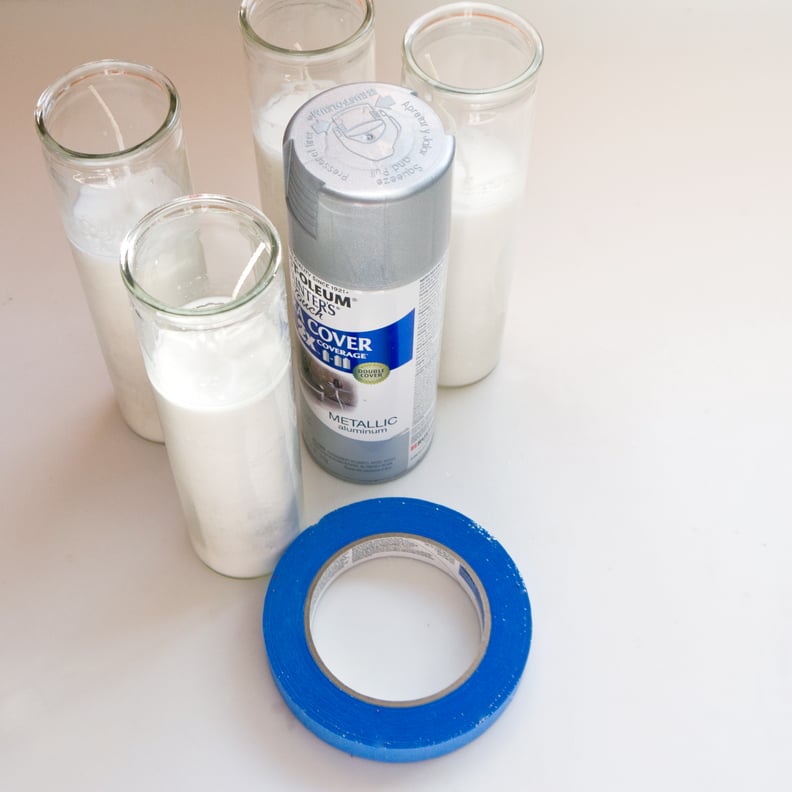 Use strips of tape to create the lines around the candles and also around the top of the candle to protect it from the spray paint.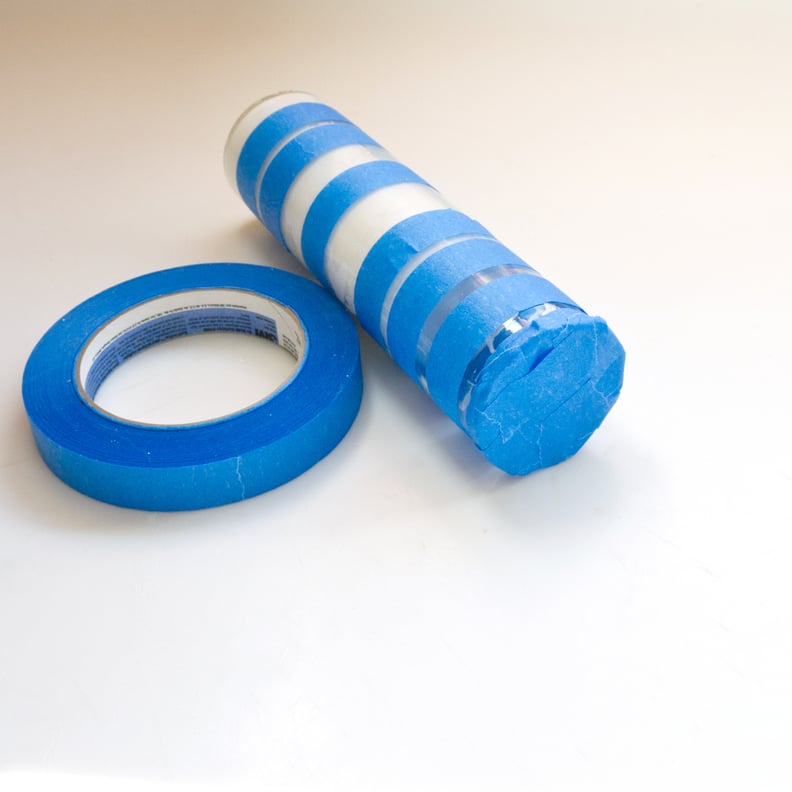 Continue covering the candles with tape designs, making them all different or keeping them the same. If you're making a set as a gift, sticking with a somewhat similar pattern will keep the candles consistent.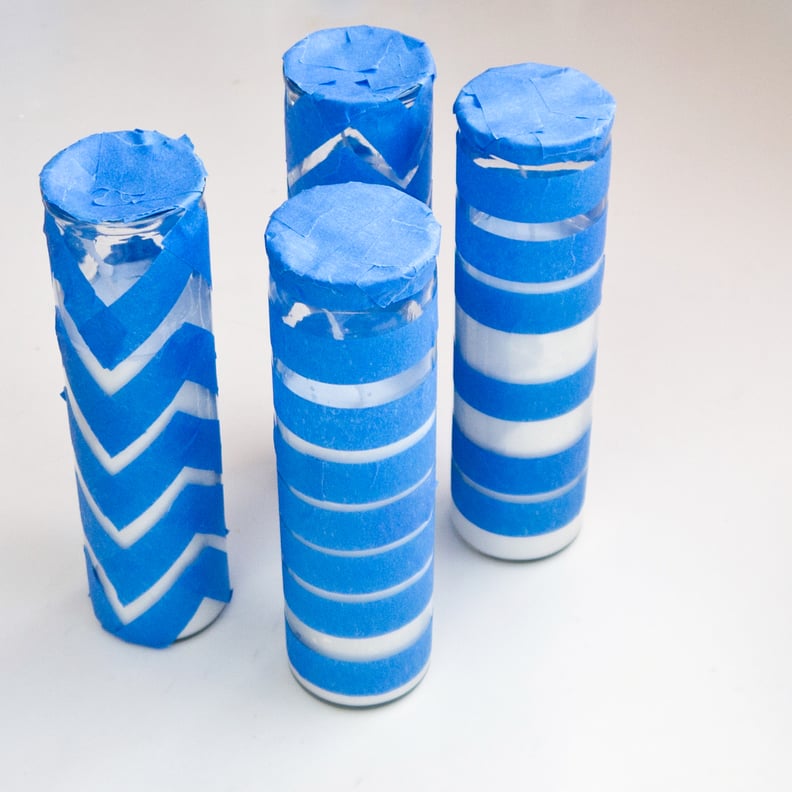 Find a spot outdoors, and then protect the area with an old sheet or layers of newspaper. Spray the candles, covering them evenly.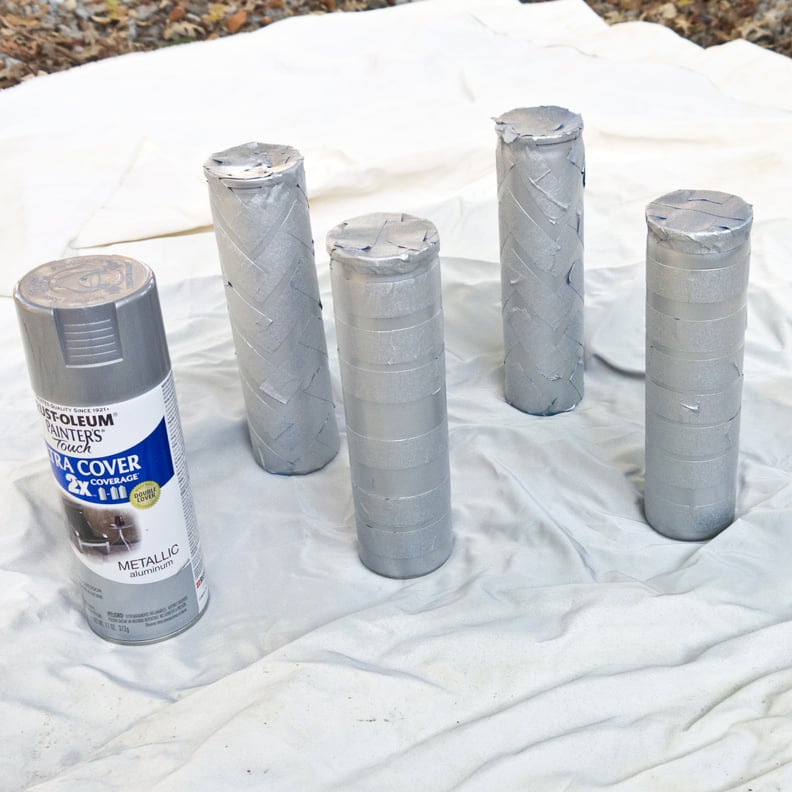 Allow the paint to dry for a couple hours, and then carefully remove the lengths of tape. Tie a ribbon around the finished candle, and they are ready for gift-giving!