Stretch Your Dollar: DIY Instagram Canvas Prints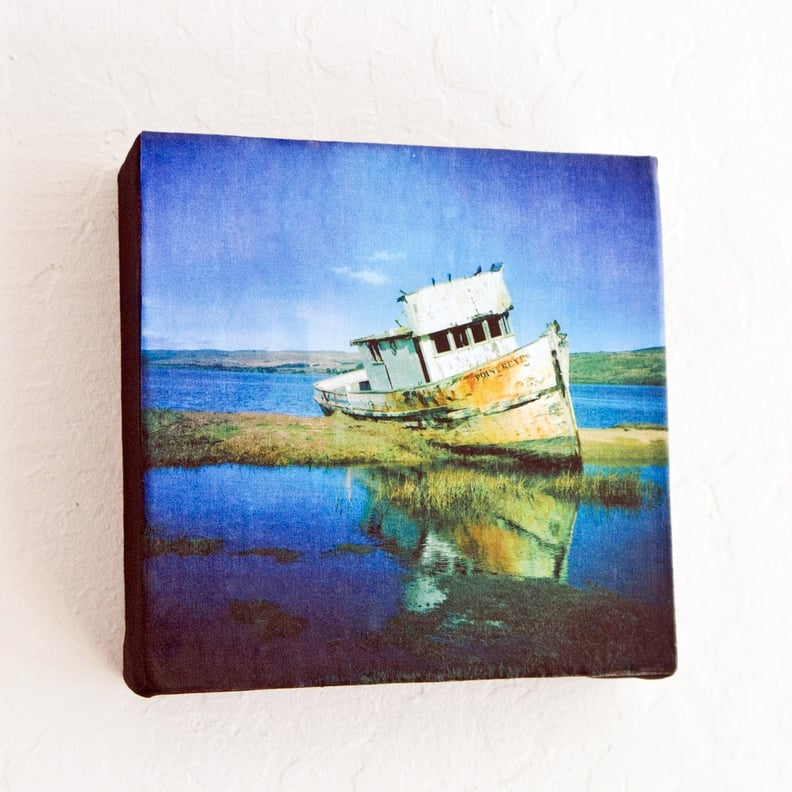 POPSUGAR Photography | Sarah Lipoff
POPSUGAR Photography | Sarah Lipoff
If you love snapping cool pictures with your smartphone using Instagram but don't know what to do with those square shots, then try making your own canvas print. Instead of tossing down the cash for square picture frames or paying up to $20 a pop for a professional small canvas print, try this easy DIY that rings in around $5. Pick up a square canvas at your craft store along with Mod Podge, which is basically the adult version of white glue. And no need for fancy photo paper; basic printer paper works wonderfully. Just select your favorite print and get ready for a picture-perfect project.
What You'll Need:
6-by-6-inch square canvas
Sandpaper
Mod Podge
Foam brush
Paintbrush
Black acrylic paint
Square picture
Paper cutter or scissors
Scrap paper
Keep reading for the instructions!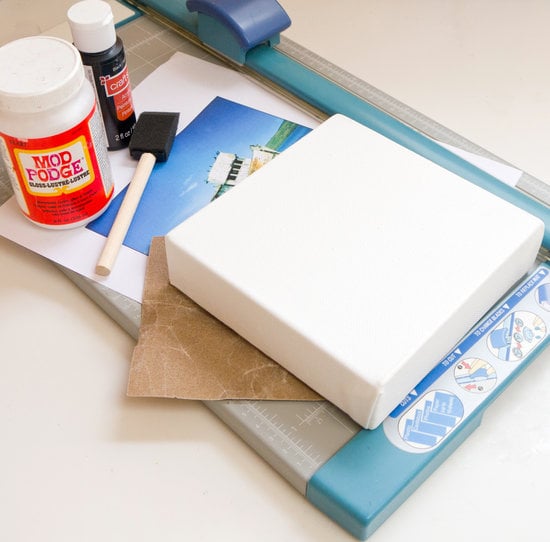 Step 1
Select a picture that you'd like for creating the print. Resize the image using your computer until it is 6 by 6 inches and then print using the best printer settings. Gather the other materials for creating the canvas print before getting started.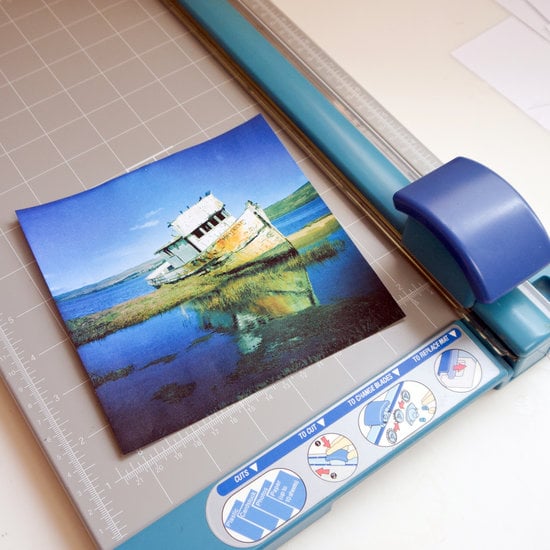 Step 2
Use a paper cutter to trim the image, creating a perfect square. You can position the print over the canvas to double-check its size, trimming as needed.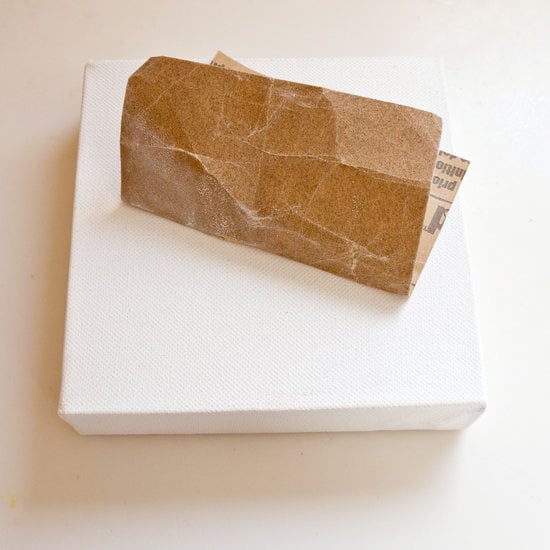 Step 3
Give the front of the canvas a quick sanding with fine sandpaper, which helps the Mod Podge really adhere to the print and canvas.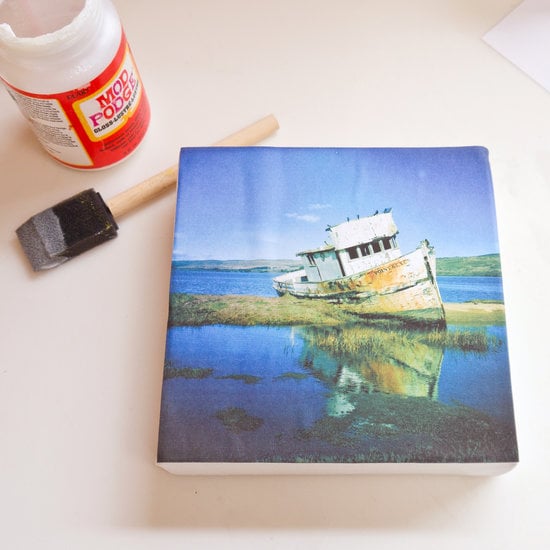 Step 4
With a foam brush, coat the front of the canvas with a layer of Mod Podge and then position the print, smoothing it gently. Don't worry if there are any bumps or puckers; they'll smooth out once the glue is dry. Let rest for an hour before the next step.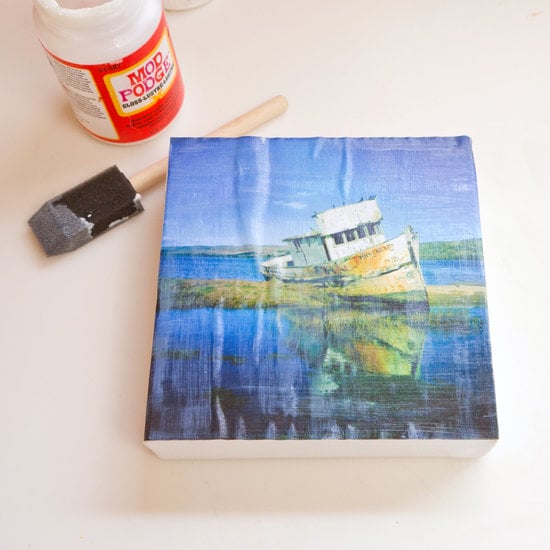 Step 5
Now coat the print with a layer of Mod Podge, working horizontally with the foam brush first and then vertically. Once again, don't worry about any bumps; they'll disappear as the canvas dries.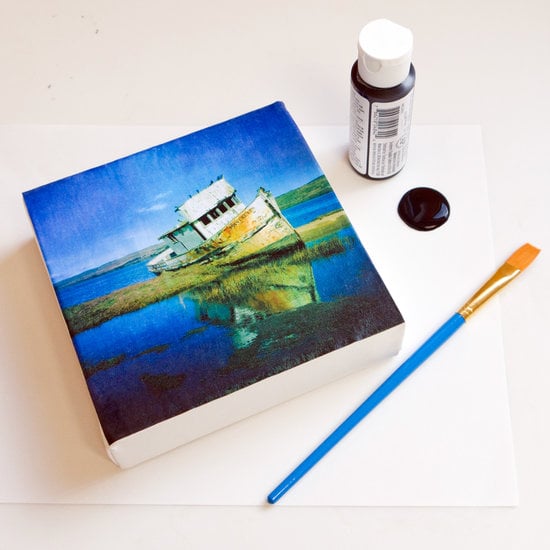 Step 6
Place a piece of scrap paper under the canvas and coat the sides with black acrylic paint, which really makes this DIY look professional. Touch up the black paint if needed.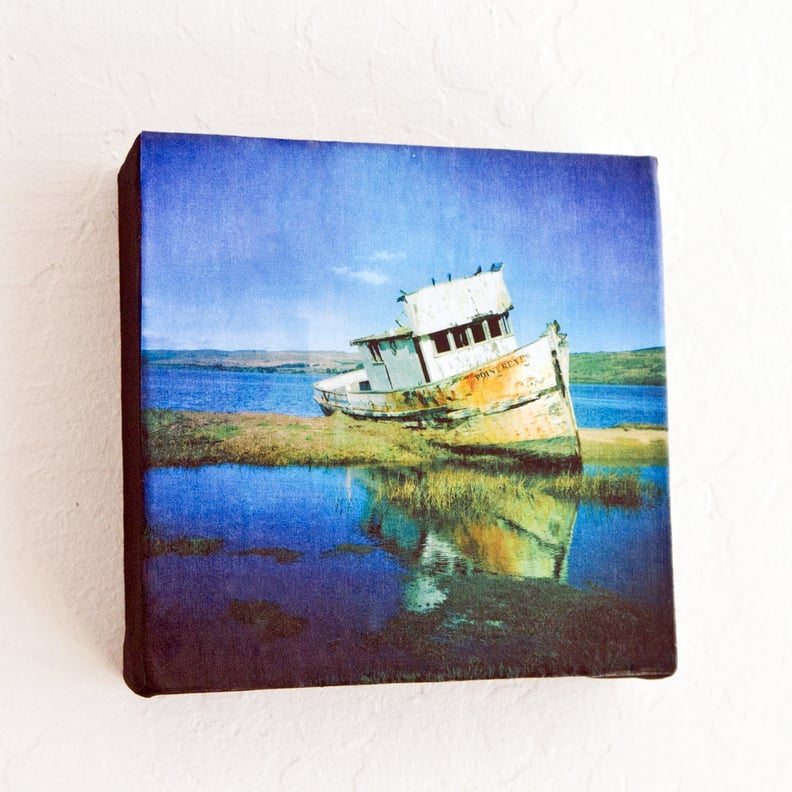 Finished Product
Once dry, find the perfect spot for hanging the finished canvas print or give it to a special someone as a gift.