DIY Sweater Pillows — No Sewing Machine Needed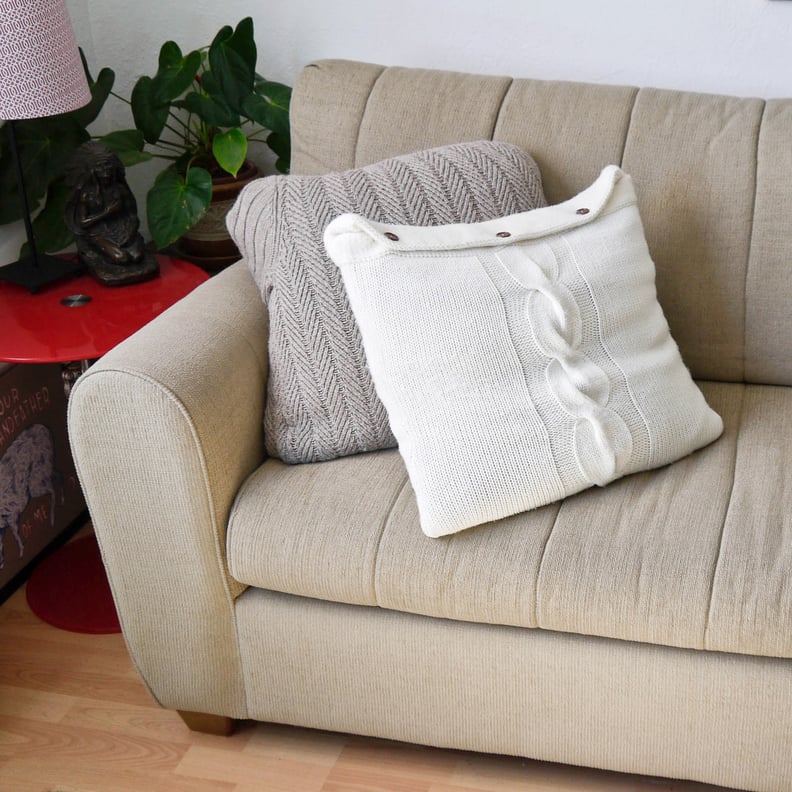 POPSUGAR Photography | Sarah Lipoff
POPSUGAR Photography | Sarah Lipoff
Don't toss your favorite sweater just because it's got a hole in its sleeve! Upcycle it into the coziest pillow for lounging on your couch. Or head to your local secondhand store, pick up a collection of comfy sweaters on the cheap, and quickly transform them into the softest pillows around. And this DIY comes together with the help of needle and thread. Give old couch or bed pillows new life that will have everyone loving cuddling up at your house this Fall.
What You'll Need:
Throw pillow
Sweater
Scissors
Thread
Needle
Stick pins (optional)
Buttons (optional)
Directions:
Gather the materials for making the sweater pillow. Have old buttons hanging around? You can use them for upping the adorableness factor of this DIY. Stuff the sweater with the pillow, checking to see if it's good fit. You want the sweater to be comfortable around the pillow without too much stretching or extra sagging around the edges.
Now cut the sleeves and neck from the pillow-stuffed sweater. If the sweater has a nice finished bottom edge, use it to create a cute buttoned embellishment. Pretend like you're wrapping a package and tuck the corners in at one end, and then fold over to the other side of the pillow. Hold things in place with the help of a few stick pins.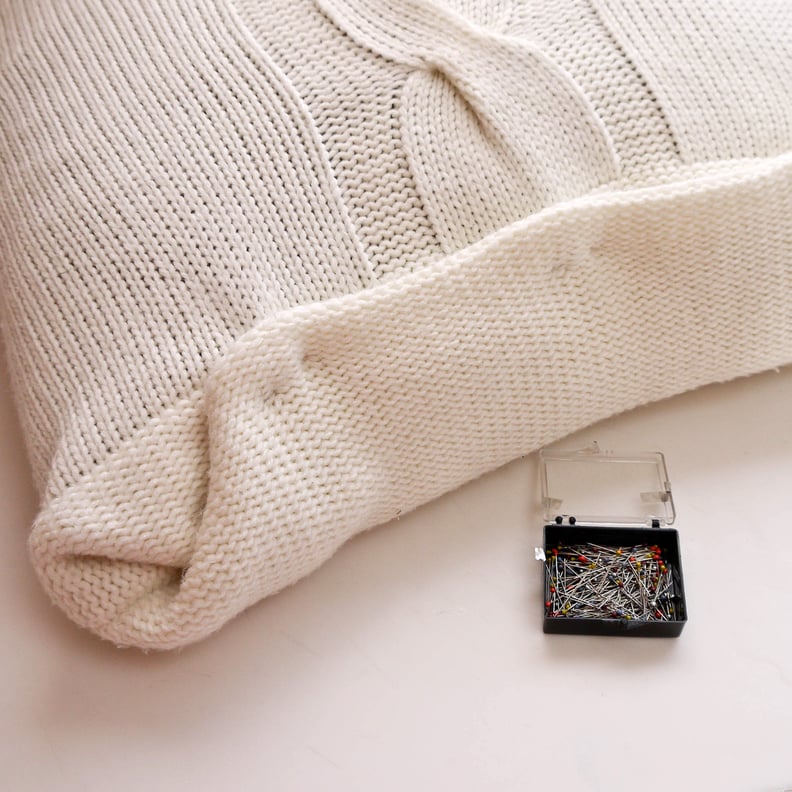 Remove the pillow and stitch on the buttons, creating the edge of the pillow and adding a pop of color.
Replace the pillow in the sweater and then simply fold the cut edges of the sweater inside themselves at the back of the pillow, and smooth to create the other edge of the sweater pillow, cutting away excess sweater as needed. Simply sew a few stitches through the sweater at each corner and in the center to hold things in place.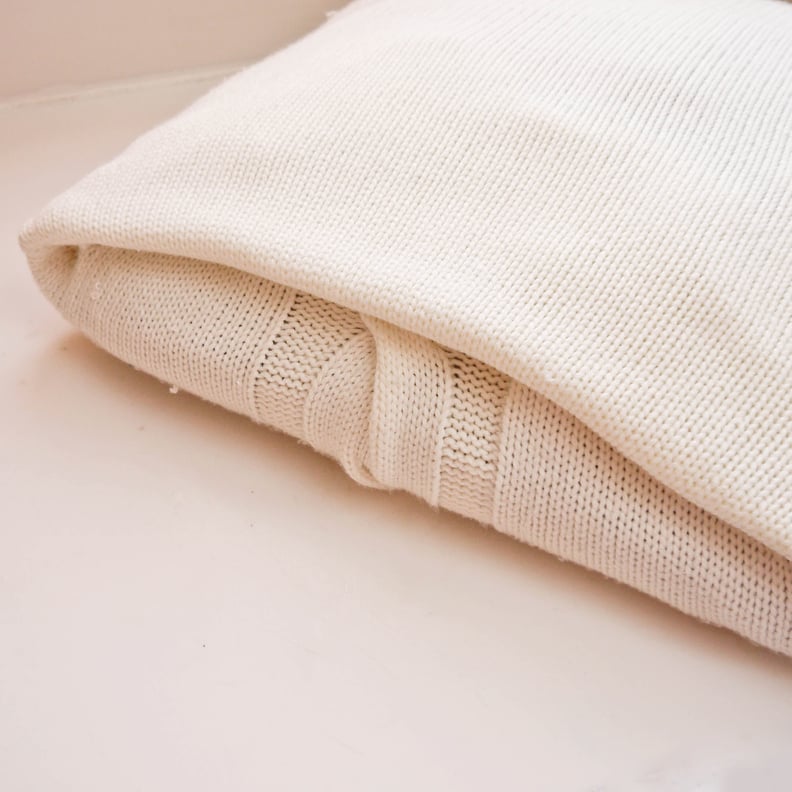 Your cozy pillow is finished! Make several and create a seriously comfortable spot for unwinding.