Get Crafty! DIY Thumbtack Pumpkin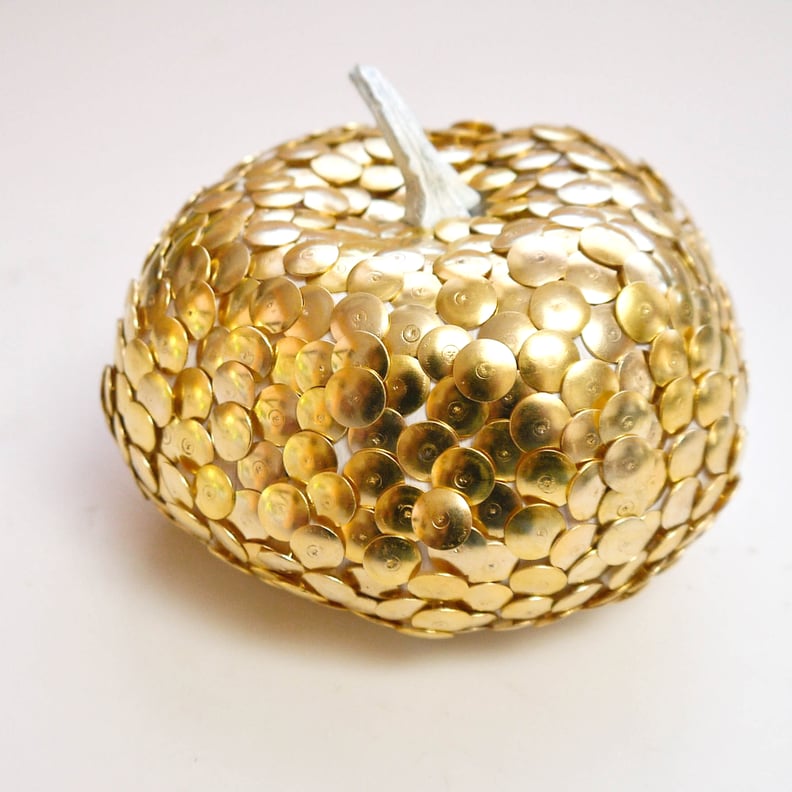 POPSUGAR Photography | Sarah Lipoff
POPSUGAR Photography | Sarah Lipoff
Not excited about carving pumpkins? Show your Halloween spirit with the help of a plastic pumpkin and a box of thumbtacks from the dollar store. Get creative with a design or keep it simple and cover the entire pumpkin for a cute seasonal decoration that lasts for years and years. Here's how to make one.
Protect your work space with a folded newspaper and give your plastic pumpkin a quick coat of white acrylic paint, which covers the not-so-pretty color of the dollar store gourd. Give it a second coat as needed. If you're planning on covering the entire pumpkin with thumbtacks, you can totally skip this step.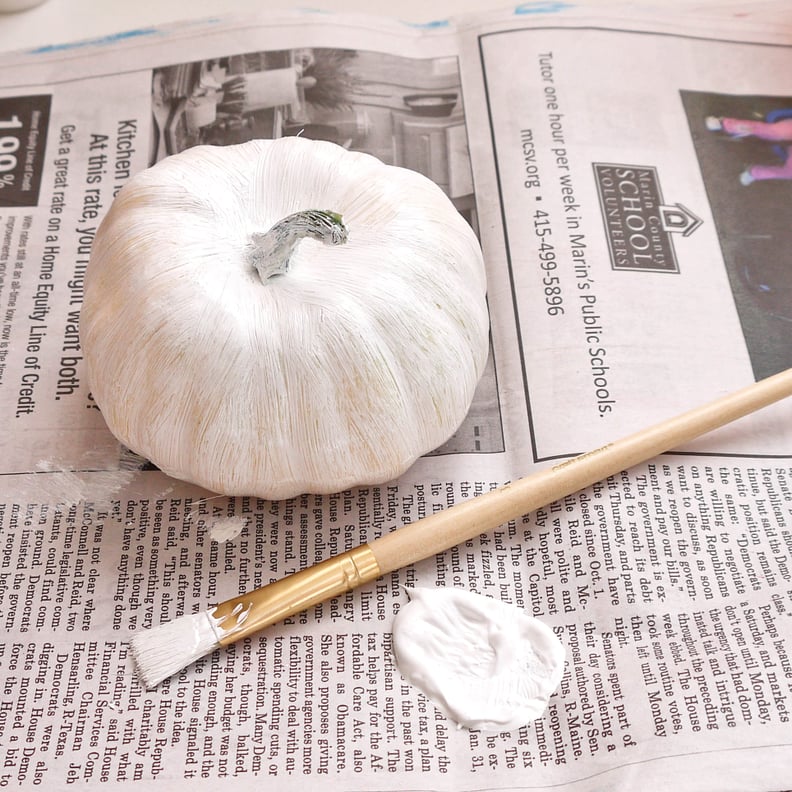 Get out the thumbtacks and go crazy! You can create a chevron design, simply pop a few around for a studded pumpkin, or create lines in the grooves.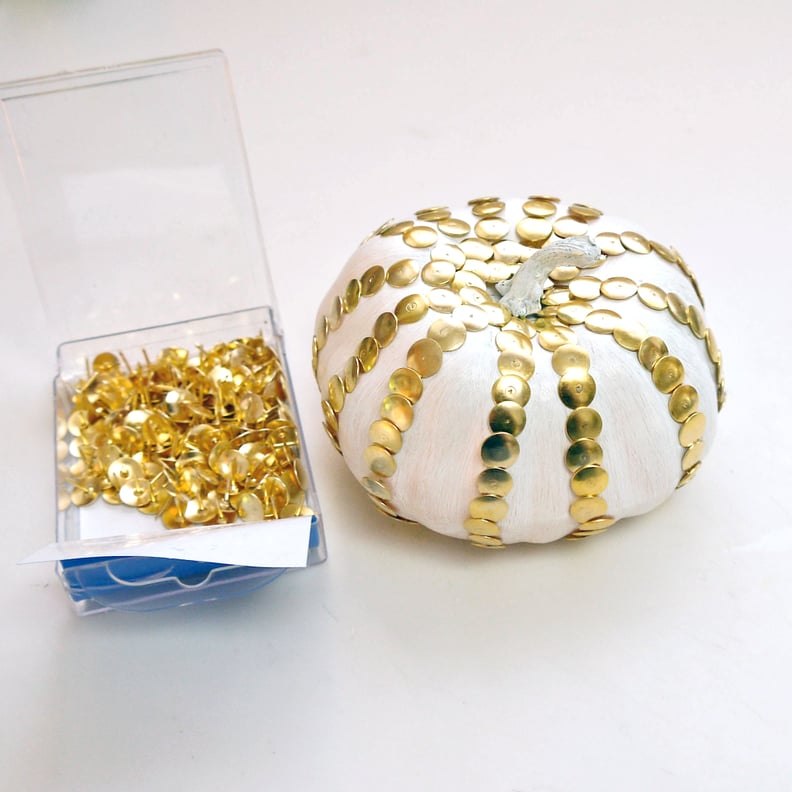 Pop your finished thumbtack pumpkin in a special spot, and enjoy its unique sparkle throughout Halloween!