These Incredible Geodomes in Patagonia Look Like the Escape We Could All Use Right Now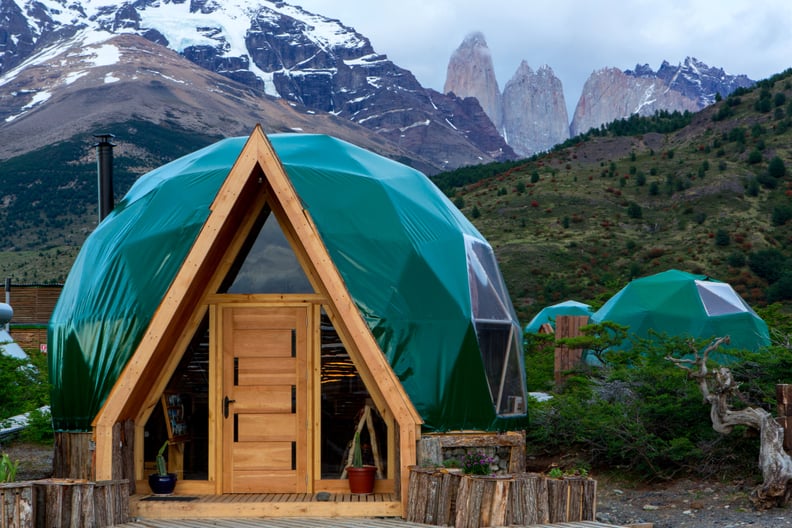 Courtesy of EcoCamp
Courtesy of EcoCamp
If you're looking for tranquility and an unforgettable travel experience, say hello to EcoCamp Patagonia. Situated in the heart of Torres del Paine National Park in Chile, this sustainable hotel features cozy geodomes powered by green technology.
EcoCamp Patagonia doesn't only offer unique accommodations, but also guided adventures. It would be a shame not to explore the spectacular surroundings, after all. You and other community members are led through the National Park in wildlife excursions and group hikes before sharing meals in the evening.
Guests have their pick between Standard Domes, Superior Domes, Suite Domes, and Suite Dome Lofts. The last three include their own private, fully equipped bathroom, while guests of the Standard Domes will have to share.
All of these rooms, however, would be fit for a high-maintenance glamper. Though the Standard doesn't feature in-room heating like the others, it does come equipped with a bed. By far, the best feature is the ceiling windows that allow you to stargaze before falling asleep.
The rest of the facilities include a Yoga Dome and Community Domes that consist of the Dining Dome, Bar Dome, a reading area, and an outdoor patio. All meals and beverages are included in your excursion package, which range from $434 to $5,084, depending on the type of adventure you're seeking (from wildlife safari to eight-day premium tour).
We don't know about you, but we're adding this one to our bucket list. See the awesome photos ahead!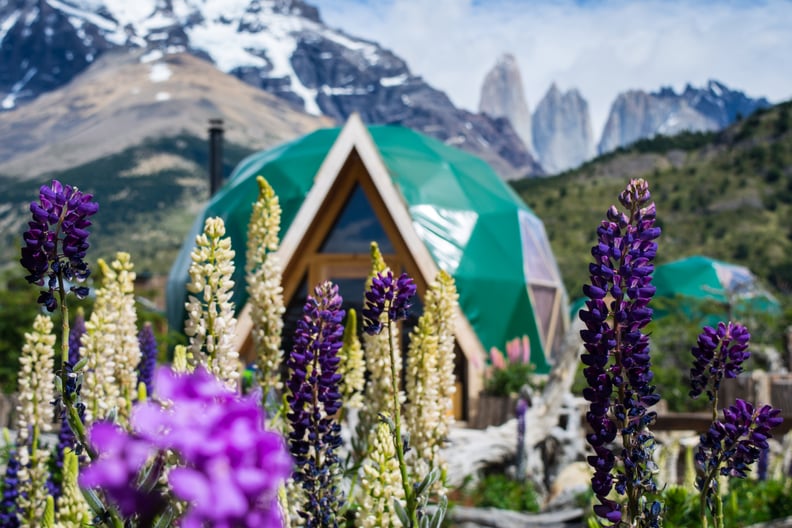 Welcome Dome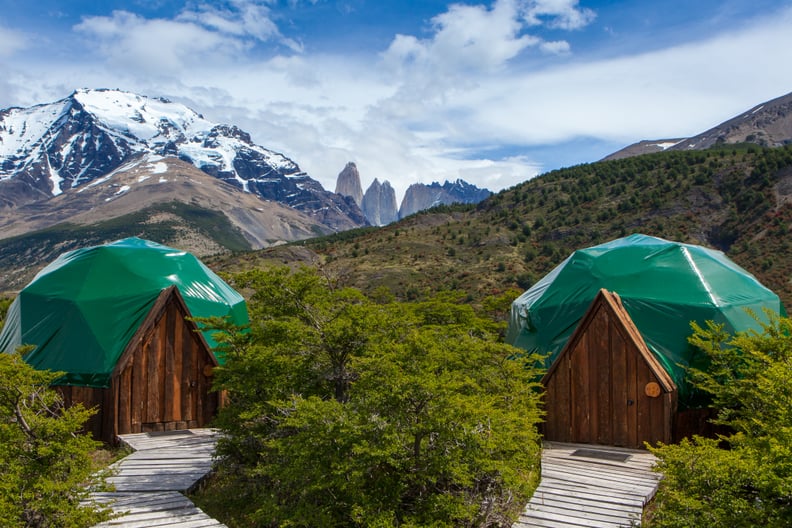 Standard Dome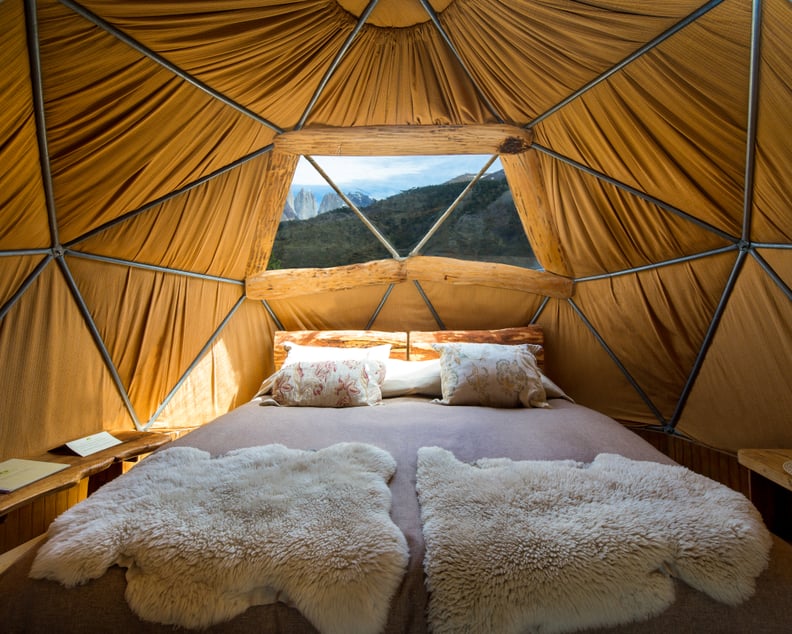 Standard Dome Interior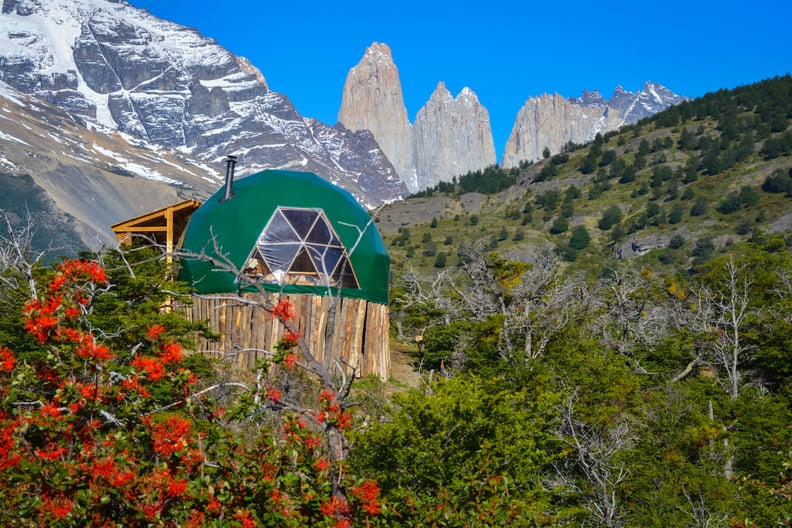 Suite Dome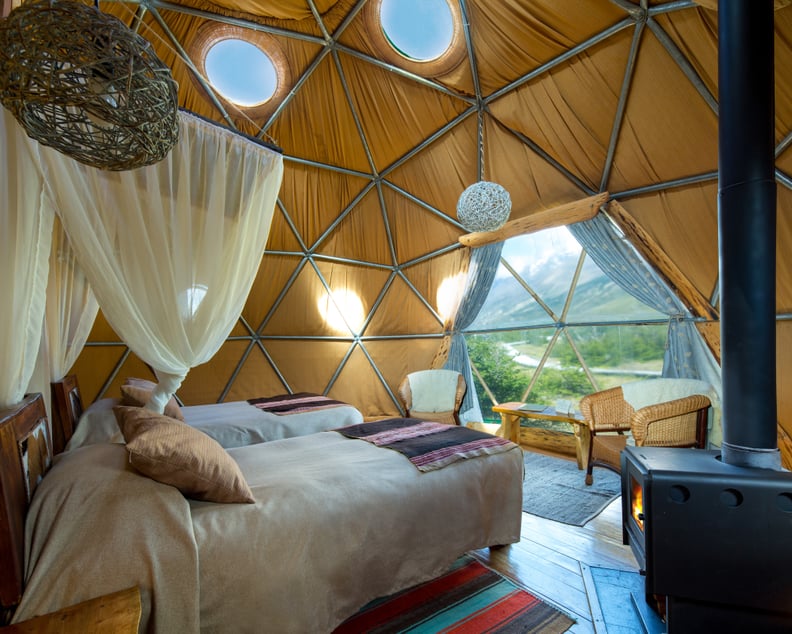 Suite Dome Interior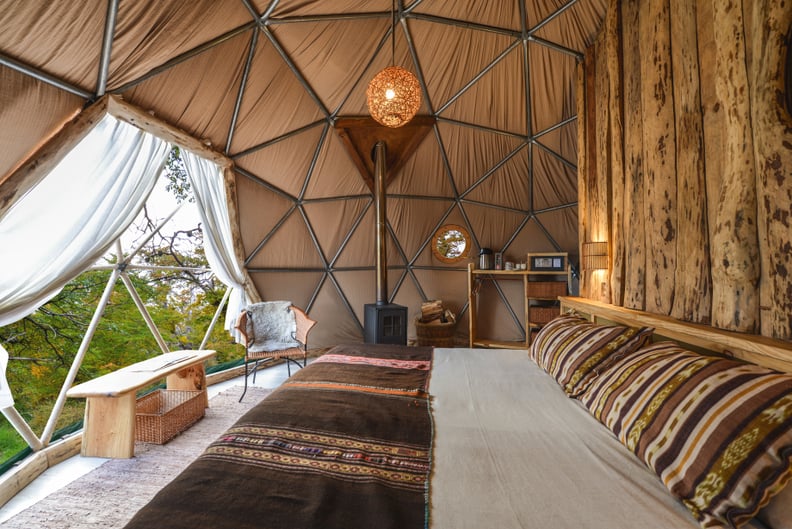 Suite Dome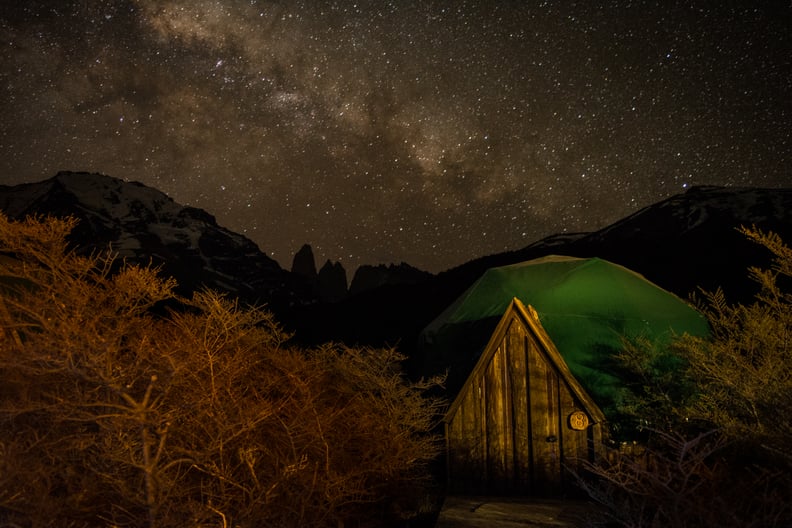 Suite Dome at Night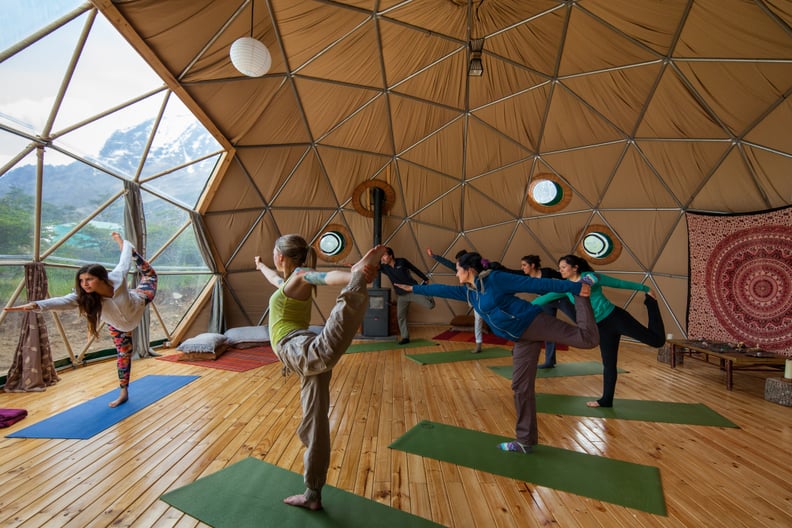 Yoga Dome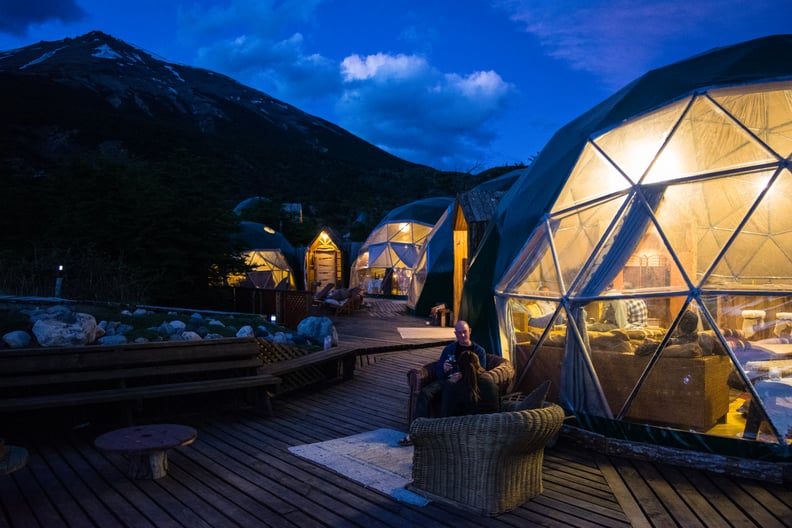 Community Domes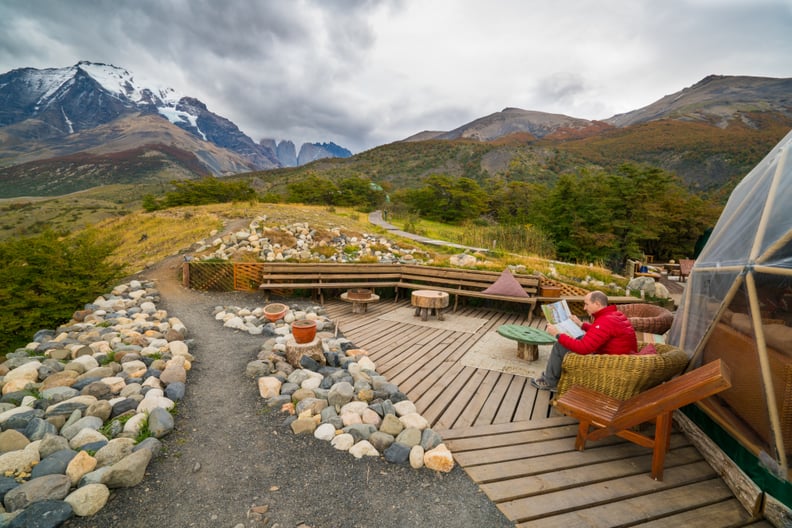 Community Dome Views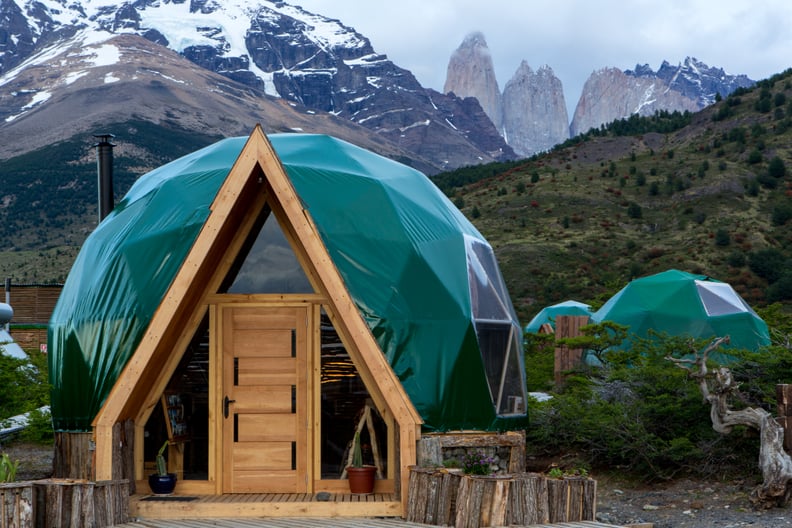 Reception Dome
Pehoe Lake, Torres del Paine National Park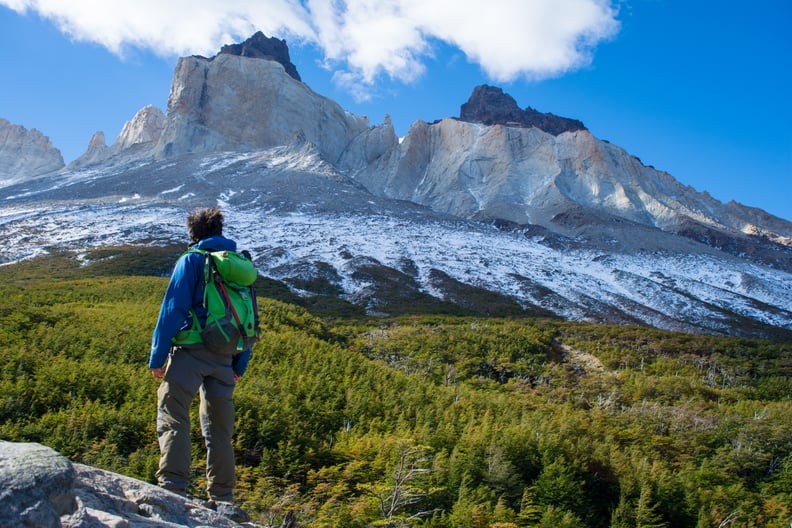 French Valley, Torres del Paine National Park
Snow at Pehoe Lake, Torres del Paine National Park