A "Leave No Trace" Dome Hotel Exists in Patagonia, and I Want to Go to There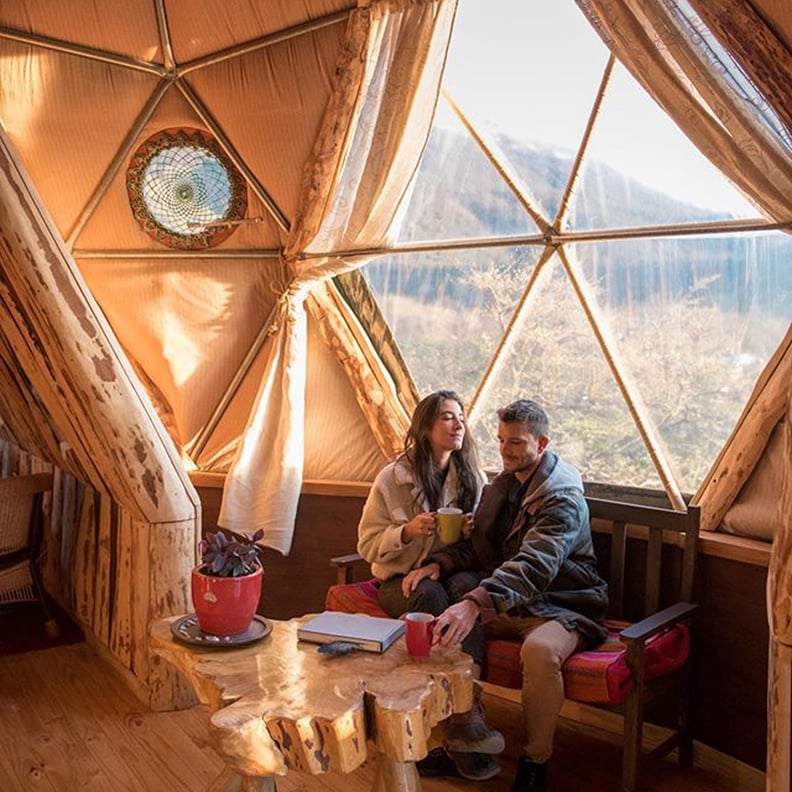 Please add the EcoCamp Patagonia Domes to my travel bucket list, thank you very much. My wanderlust immediately kicked in when I saw photos of the dreamy dome-shaped lodges in Chile, and they've been on my mind ever since.
Rated one of the world's best hotels in 2017, the fully sustainable accommodations are located in the heart of Torres del Paine National Park. The domes were inspired by Kaweskar dwellings and function on green technology. Visitors can enjoy hiking and tours the incredible area has to offer, along with several other wildlife and nature excursions, or simply relax in the Community Dome or the Yoga Doma. The lodgings are also family-friendly, and can fit up to four people, depending on which suite you pick.
Since the domes are wrapped up in tour packages, the pricing is a bit steeper than your average night at a hotel. It appears the most inexpensive accommodations come in at around $2,000 for a five-day stay and peak at around $5,000 for an eight-day adventure. If you're willing to take the plunge and make a trip, check out the EcoCamp website for more information. In the meantime, keep reading to see more pictures from the domes below.