The Eta Aquarid Meteor Shower Peaks on May 5
The Next Viewable Meteor Shower Peaks in Early May — Here's How to Watch It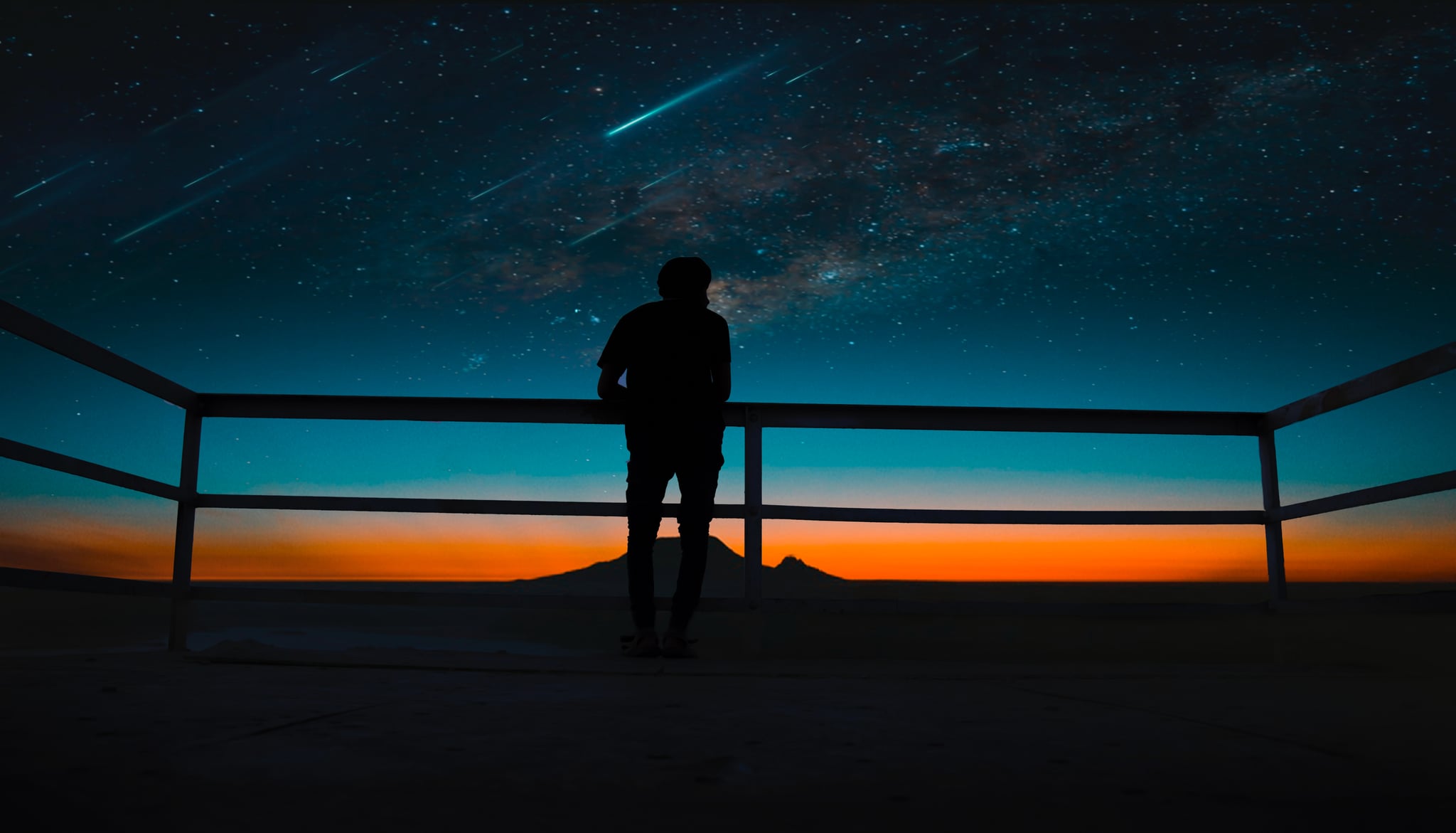 If you're looking for a fun celestial event, you're going to want to keep your eye on the sky! The annual Eta Aquarid meteor shower is happening right now and is in our vantage point through May 28. In the right conditions, you can catch a handful of shooting stars per night, but the meteor shower's peak is Wednesday, May 5, before dawn, and it's expected that you'll see up to 50 meteors per hour — so hang tight! If you're celebrating Cinco de Mayo, we encourage you to get up early to kick off your festivities — you don't want to miss this.
What Is the Eta Aquarid Meteor Shower?
The Eta Aquarid shower occurs when Earth passes through the debris trails of Halley's Comet (last seen in 1986), allowing for bits of ice and rock to burn up in our atmosphere as meteors. The shooting stars come from the constellation Aquarius, which is how the natural phenomena got its name. This event occurs twice a year with Halley's Comet and will be viewable again in the fall, called the Orionid meteor shower.
How Can I Watch the Eta Aquarid Meteor Shower?
The best way to watch this shower (and any meteor shower) is to get outside and away from light pollution. The darker the sky, the better. We suggest lying flat on your back as well so you can really take it all in. Eta Aquarids are visible in both hemispheres, although the southern hemisphere will have the most favorable viewing. And don't worry if you miss the peak of the Eta Aquarid shower — the meteors are normally viewable at dawn a few nights before and after as well.
When Is the Next Meteor Shower?
The next strong meteor shower is the Southern Delta Aquarids, which is expected to peak on July 28 or 29.