Pumpkin Spice Up Your Instagram With These 50 Fall Instagram Captions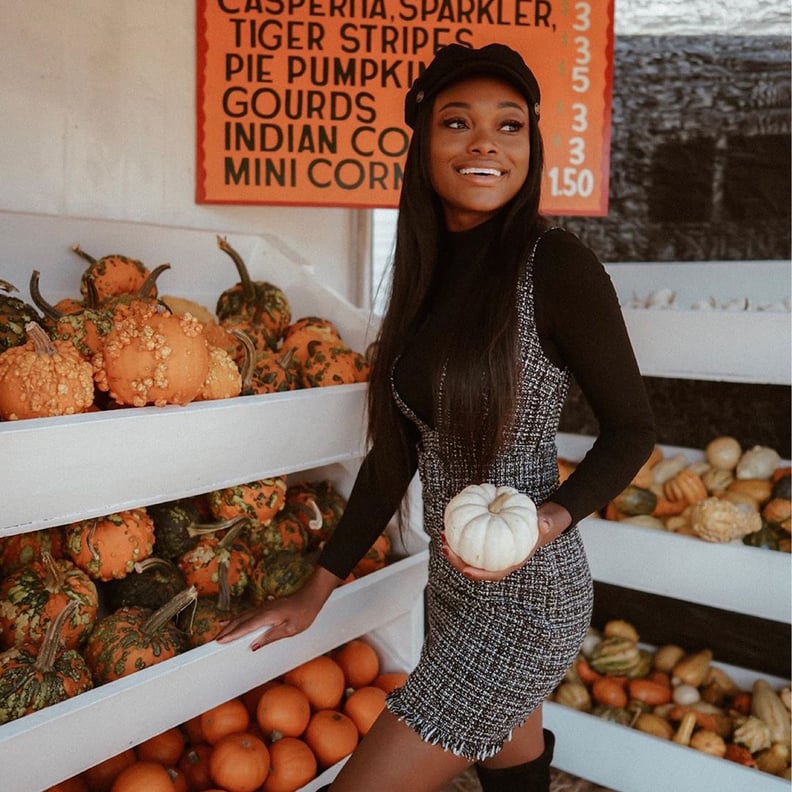 There's no better way to prepare for fall than with some cute Instagram captions in your back pocket for selfies and outings. After all, the leaf-peeping season is filled with gourd-geous (there's one!) moments. From endless pumpkin patches to immeasurable sunflower fields, hikes, corn mazes, and more, it's hard to top the picturesque outdoor activities that the autumn season brings. If you're ready to up your Instagram feed with flannels, fires, apple orchards, pies, and lots of pumpkin spice, then you might as well make it A+ material with a punny Instagram caption. Everyone will be bewildered by your witty ways, and it's OK, you don't have to say you got it from us. Read ahead for the best of the best Insta ideas!
02
If It Isn't Pumpkin Spice, I Don't Want It
05
My Favorite Color Is Fall
07
Just Call Me a Leaf Thief
10
The Only Things That Are Getting "Lit" This Evening Are My Pumpkin Spice Candles
11
Can't Reply, Eating a Pie
12
Felt Cute, Might De-leaf Later
14
Did Someone Say Pumpkin Spice Latte?
15
How Do You Mend a Broken Jack-o'-Lantern? With a Pumpkin Patch
19
Pumpkin Spice and Everything Nice
32
I Like You a (Pumpkin Spice) Latte
33
Here Comes the Sun(flower)
36
Fall So Hard Motherpumpkins Wanna Spice Me
38
Colors of the World, (Pumpkin) Spice Up Your Life!
43
Pumpkin Is the Spice of My Life
46
Autumn Leaves and Pumpkins Please
47
Started From the Autumn Now We Here
48
Make Like a Tree and Leaf!
49
You're the Apple of My Pie
50
Let's Give 'Em Pumpkin to Talk About