Make Your Next Girls' Day in Extra Special With These Laid-Back Hosting Ideas
Looking down at your phone and seeing 15-plus notifications from the group chat can only mean one thing: someone is trying to plan a dinner or happy hour for the whole crew. Half an hour later, everyone has weighed in on their schedule and where they'd like to go, but you're no closer to having solid plans.
Next time the group chat starts blowing up, skip all of the back and forth and just invite everyone over for a girls' day in. Hosting at your place takes the stress out of finding a restaurant that works for everyone — plus, it's a little bit kinder on your wallet and with a few thoughtful details, can be a total blast. Remember how much fun slumber parties were back in the day? That's the feeling you're trying to channel, just with cocktails instead of root-beer floats and good conversation instead of games of MASH. If you follow these easy hosting tips, girls' day in might turn into the coveted weekend plan your friends can't get enough of.
Set a Supercasual Dress Code
This isn't brunch at a trendy restaurant: you're staying in, so you should be able to wear whatever you like. Invite all your gal pals to come over in their comfiest PJs or athleisure looks. You'll all have a lot more fun if you're not fussing with an uncomfortable crop top or too-tight trousers.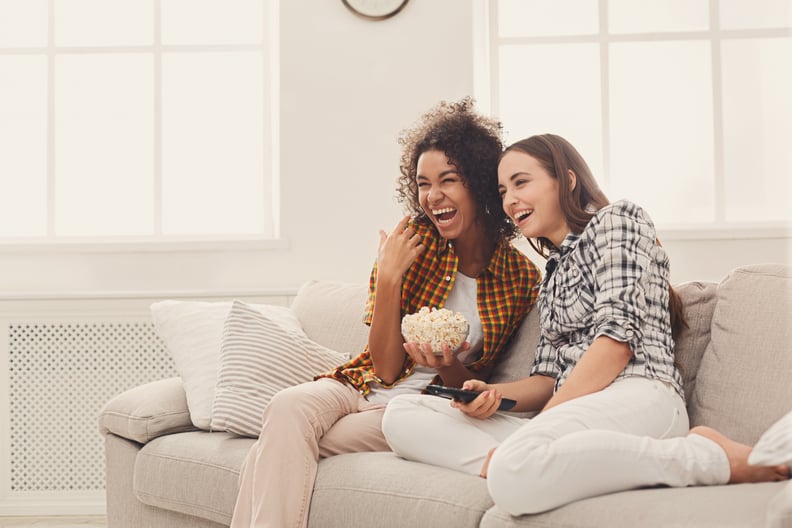 Play Your Favorite Movies in the Background
Instead of spending tons of time on decor, keep it low-key, and channel slumber party vibes by playing movies in the background. Early 2000s comedies, classic rom-coms, and other favorite films are sure to be a big hit. This way, you can still catch your favorite lines or scenes without having to sit down as a group to watch a movie from start to finish.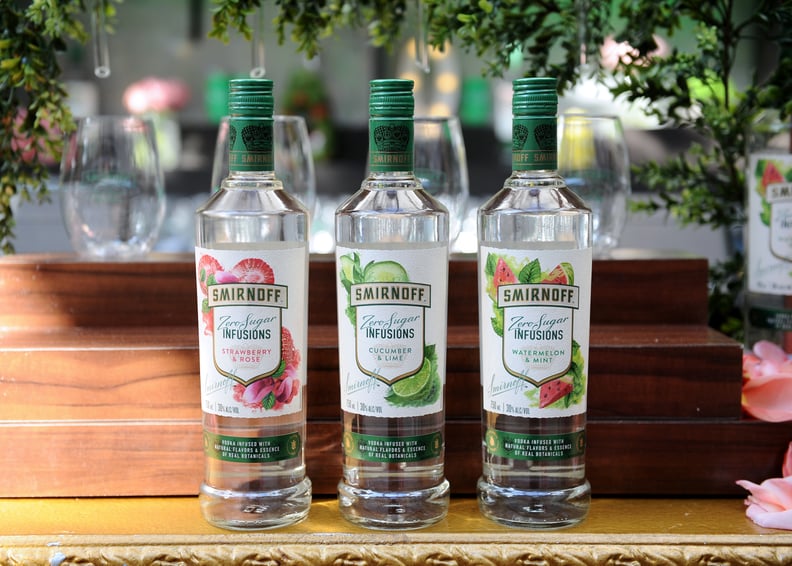 Serve Simple Yet Instagrammable Cocktails
Luckily, you and your friends have outgrown the sugary sodas and slurpees of your childhood. These days, it's all about a yummy cocktail that looks as good as it tastes. After all, somebody's going to want to post this on their Instagram! That's where new Smirnoff Zero Sugar Infusions come in. Serve any of the three invigorating flavors — Cucumber & Lime, Watermelon & Mint, and Strawberry & Rose — with soda water and fresh fruit garnishes for a simple mixed drink, or try a Strawberry and Rosé All Day cocktail with Smirnoff Zero Sugar Infusions Strawberry & Rose, sliced fresh strawberries, and sparkling rosé or Prosecco.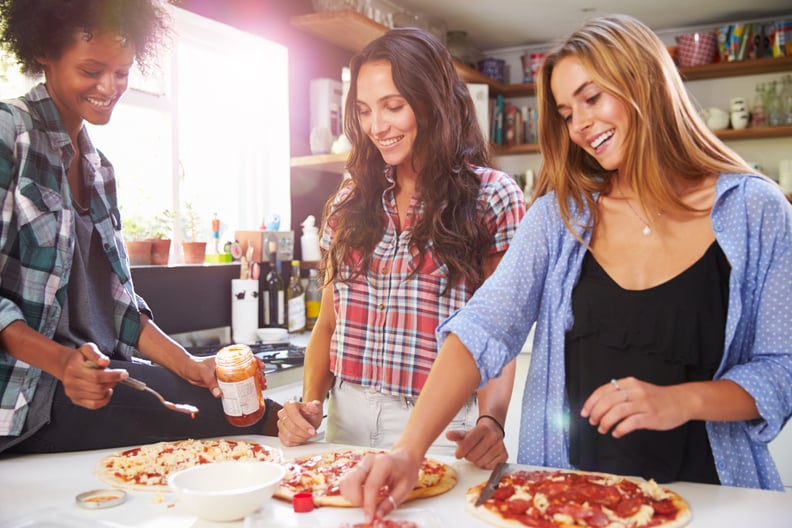 Whip Up Some Nostalgic Snacks
Take a cue from childhood birthday parties and sleepovers for the food options. Go all in with beloved treats like apple slices with caramel dipping sauce or muddy buddies made with melted chocolate and peanut butter. Or, serve a few more adult takes on popular childhood snacks, like making your own pizzas with gourmet toppings instead of defrosting frozen pizza bites or throwing together no-bake protein cookie bites instead of eating store-bought cookie dough.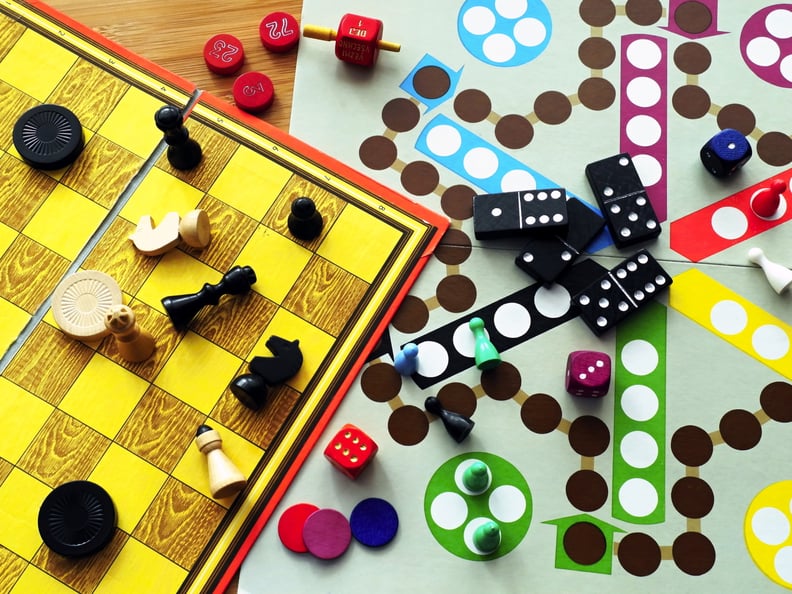 Have a Board Game Marathon
Just like the slumber parties of your childhood, no girls' day in would be complete without an activity. For some nostalgic fun, ask everyone to bring a favorite card or board game, then host a game tournament! It's a lot more fun to play everything from checkers to Hearts with a cocktail in hand, after all.

The Smirnoff Co., Norwalk, CT.
*Per 1.5 fl. oz.-Average Analysis: Calories-72; Carbohydrates-0 g; Sugar – 0 g; Protein-0g; Fat-0g.
Please sip responsibly.