From Cemeteries to Restaurants — New Orleans's Most Haunted Spots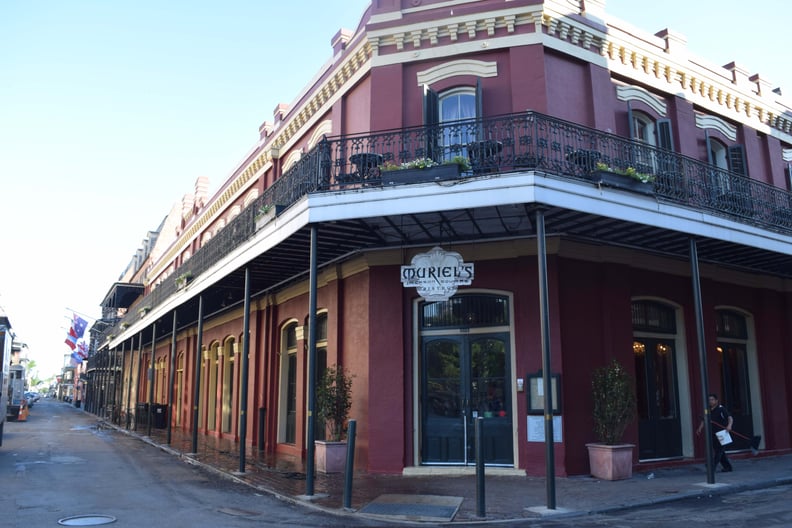 POPSUGAR Photography | Hedy Phillips
POPSUGAR Photography | Hedy Phillips
New Orleans is probably known as one of the most haunted places in the US, what with its history steeped in war, piracy, and slavery. It's no surprise that almost anywhere you turn in the French Quarter will provide you with a place that has a haunted story of its own. On my last visit, the concierge at The Roosevelt Hotel set me up with a tour of haunted New Orleans, but I didn't stop there. After getting just a glimpse at New Orleans's ghostly history, I did my own research and found even more places. Ahead, see 11 of New Orleans's most historically haunted places, find out exactly where they are so you can make a visit of your own, and read the stories behind them.
01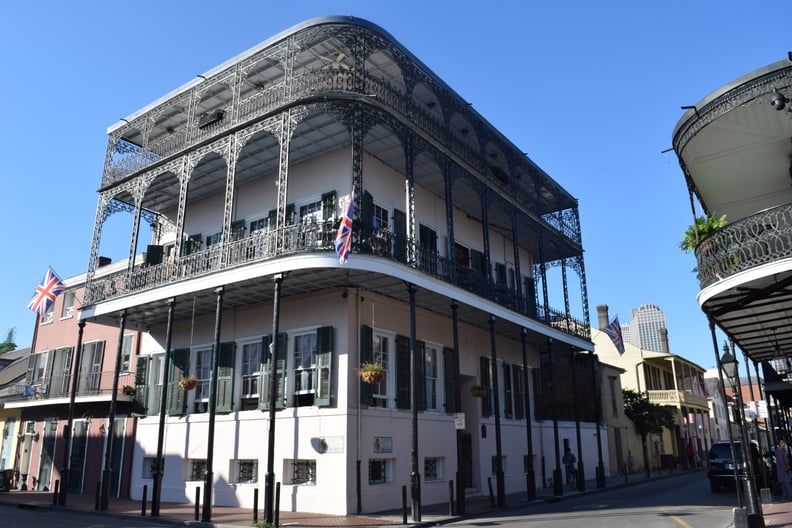 The Gardette-LaPrete House
What: The Gardette-LaPrette House, sometimes called The Sultan's Palace
Where: 716 Dauphine St. The story: The story for this one says that a very wealthy Turkish man used to own this house. One night he threw a massive party and had the house packed to the brim. The next day, someone passing by the house noticed blood coming from the door. Upon entering the house, it was discovered that all the previous night's partygoers had been massacred, including the homeowner, who was found buried in the backyard. To this day people say they can hear the screams of the partygoers around the house.
02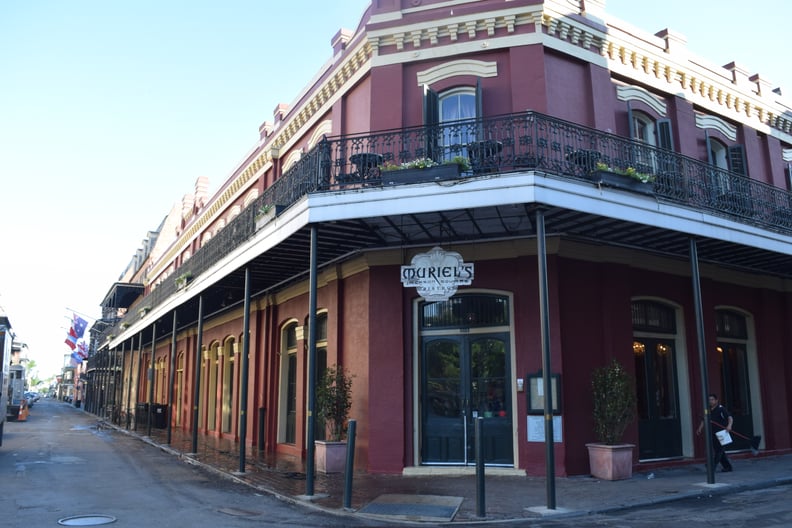 Muriel's
What: Muriel's Jackson Square
Where: 801 Charles St.
The story: Muriel's was once a home owned by Pierre Antoine Lepardi Jourdan. One night during a game of poker, he bet his house, lost, and hung himself on the second floor. The building now houses a restaurant and séance room where people often try to contact Jourdan. People have reported glasses being thrown and broken but nothing terribly violent.
03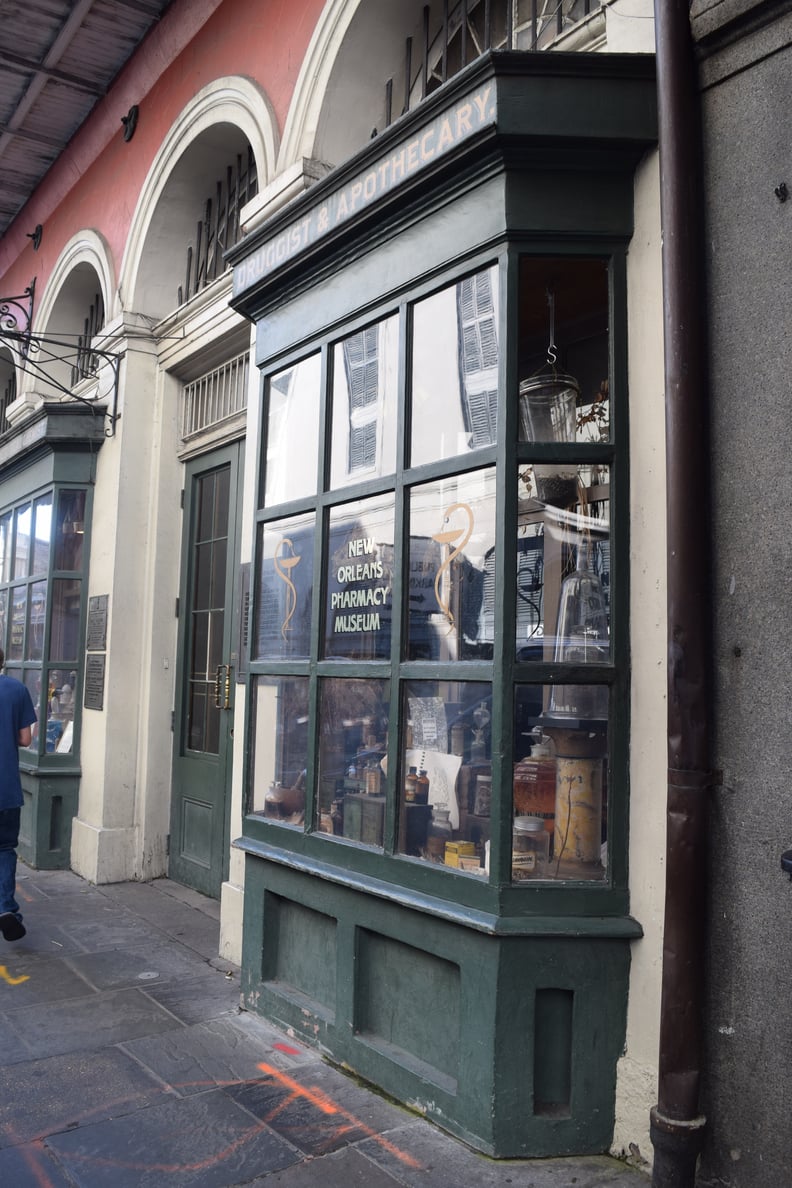 Pharmacy Museum
What: Pharmacy Museum
Where: 514 Chartres St.
The story: The Pharmacy Museum was once an actual pharmacy. It was once run by a Dr. Dupas who supposedly liked to medically experiment on humans. He reportedly still haunts the museum today, doing things like throwing books and setting off alarms.
04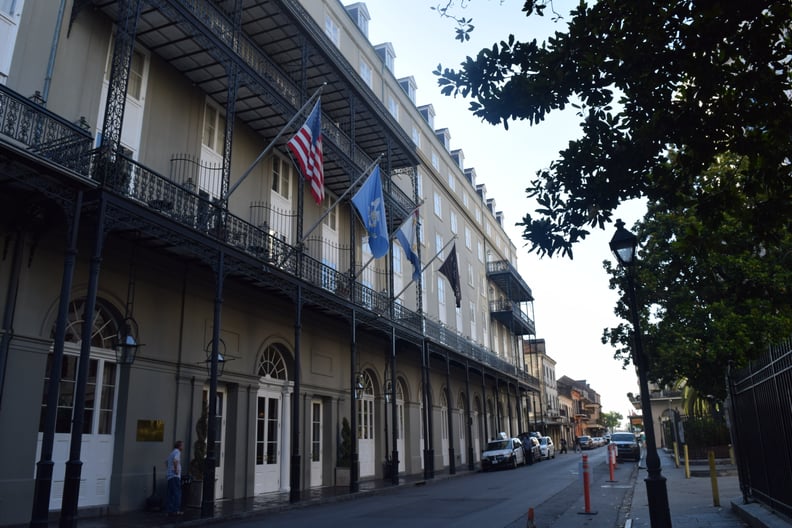 Omni Royal Hotel
What: Omni Royal Hotel
Where: 621 St. Louis St.
The story: The hotel is said to be built over a a former slave market and still has some residual hauntings from that. It's also where a man jumped to his death after murdering his girlfriend, so some say he still haunts the hotel.
05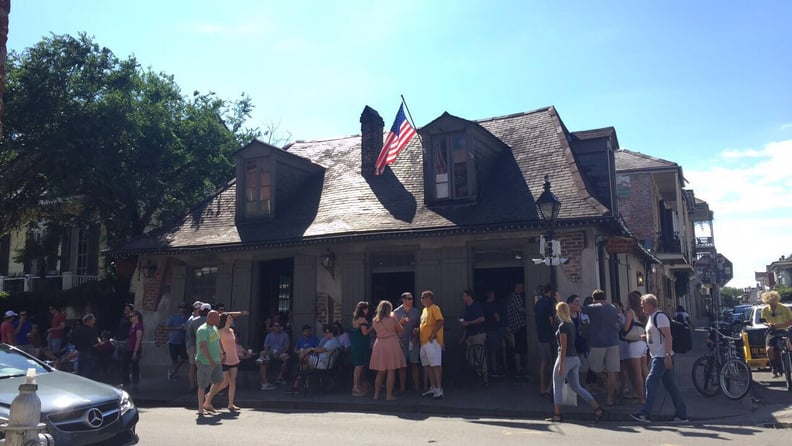 Lafitte's Blacksmith Shop Bar
What: Lafitte's Blacksmith Shop Bar
Where: 941 Bourbon St.
The story: Lafitte's Blacksmith Shop is billed as the oldest bar in America. John Lafitte the pirate used to use the building to smuggle goods, and some say if you he still makes appearances at the bar to this day.
06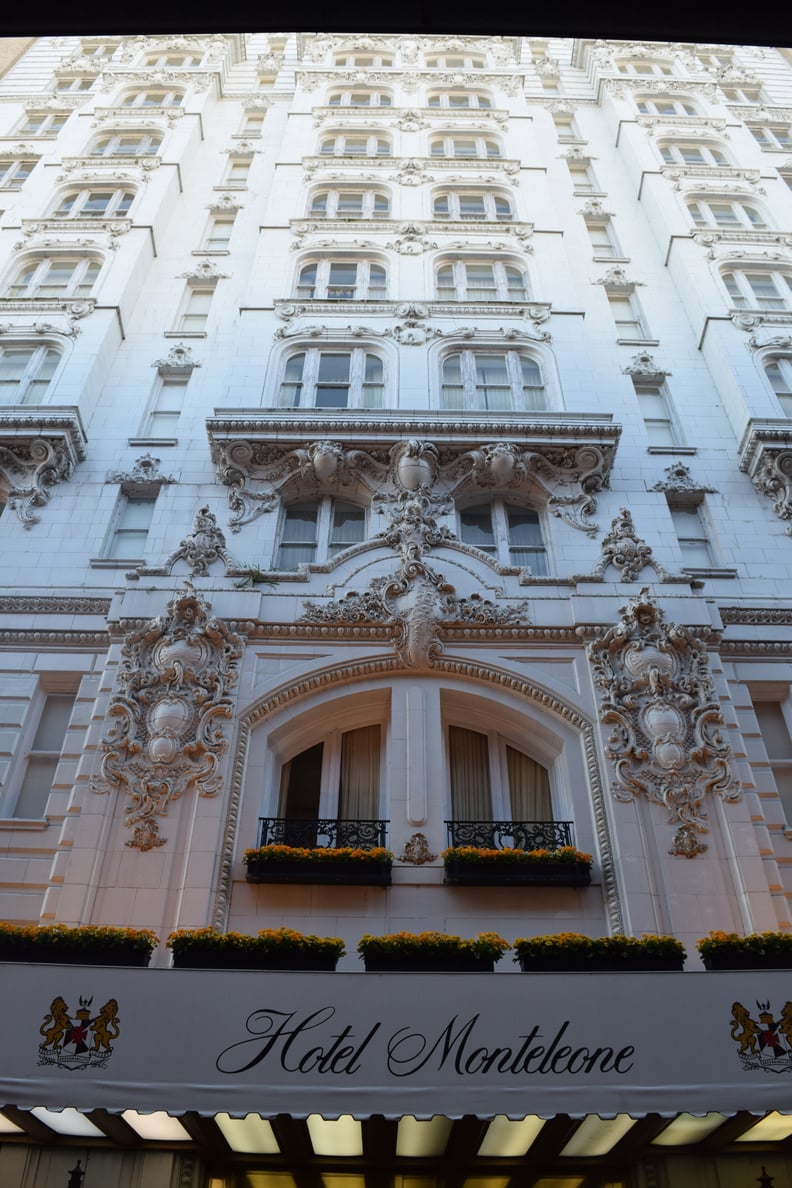 Hotel Monteleone
What: Hotel Monteleone
Where: 214 Royal St.
The story: The hauntings at this hotel don't seem to be sinister, though they do exist. Stories say a former hotel employee still wanders the halls sometimes and doors lock, unlock, open, and close on their own.
07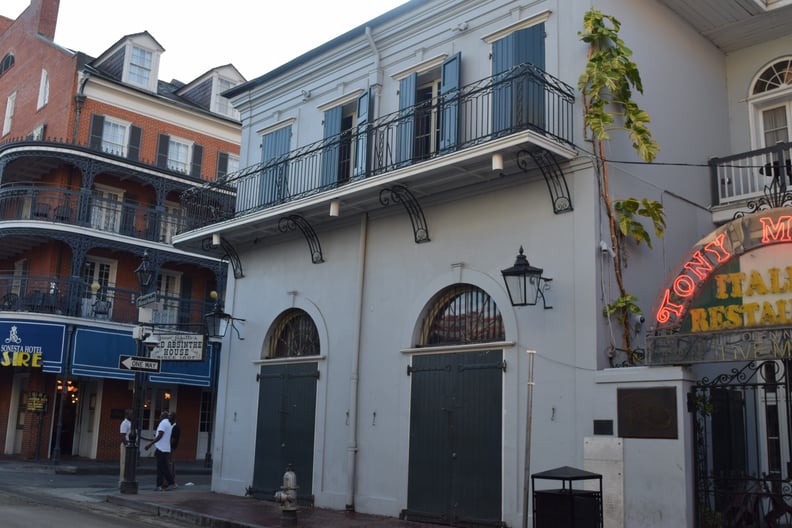 Old Absinthe House
What: Old Absinthe House
Where: 240 Bourbon St.
The story: Another place in the French Quarter with ties to pirate Jean Lafitte, this bar is also supposedly haunted by him.
08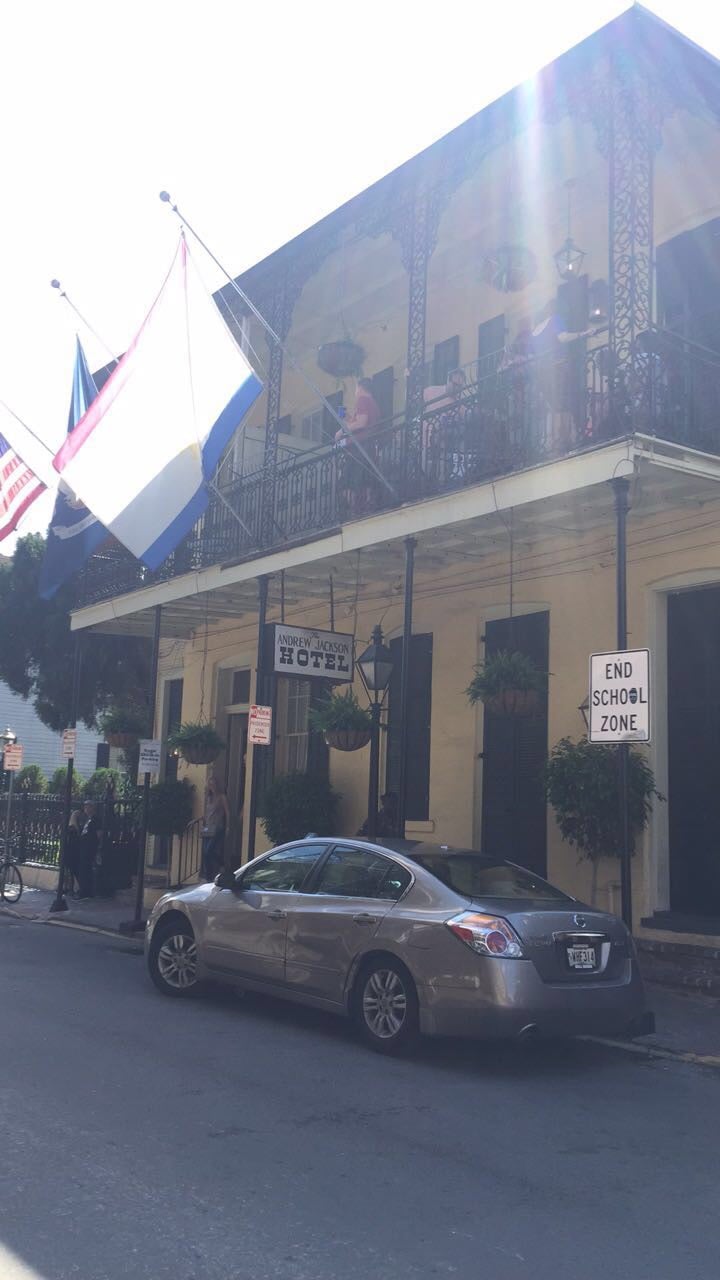 Andrew Jackson Hotel
What: Andrew Jackson Hotel
Where: 919 Royal St.
The story: The Andrew Jackson Hotel was once a boarding school for boys, and many hotel guests report seeing school-age children running around and playing tricks on them.
09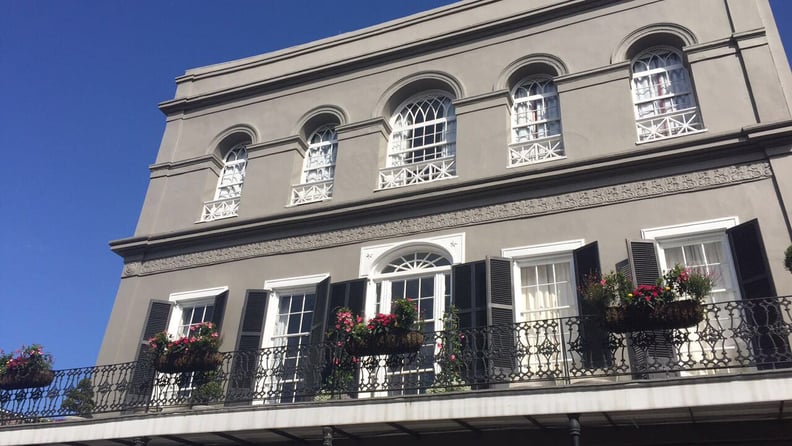 Lalaurie Mansion
What: Lalaurie Mansion
Where: 1140 Royal St.
The story: The history of the Lalaurie Mansion is gruesome to say the least. Delphine Lalaurie used to purchase and torture her slaves in this house, and after a fire broke out one night, police searched the house and found them all. Many slaves had been trapped in the attic and were found so severely mutilated that even those who were alive at the time didn't survive long. Delphine Lalaurie and her family fled the country, but the house remains haunted and mostly uninhabited. It has changed hands many, many times over the years, but no one stays long due to the complaints of spirits still inside the house as well as a belief that getting too close will leave you cursed.
10
Hotel Provincial
What: Hotel Provincial
Where: 1024 Chartres St.
The story: This hotel, made up of several buildings, was once home to a military medical facility. It was used as a hospital during the Civil War as well, and residual hauntings by soldiers from those times still happen at the hotel.
11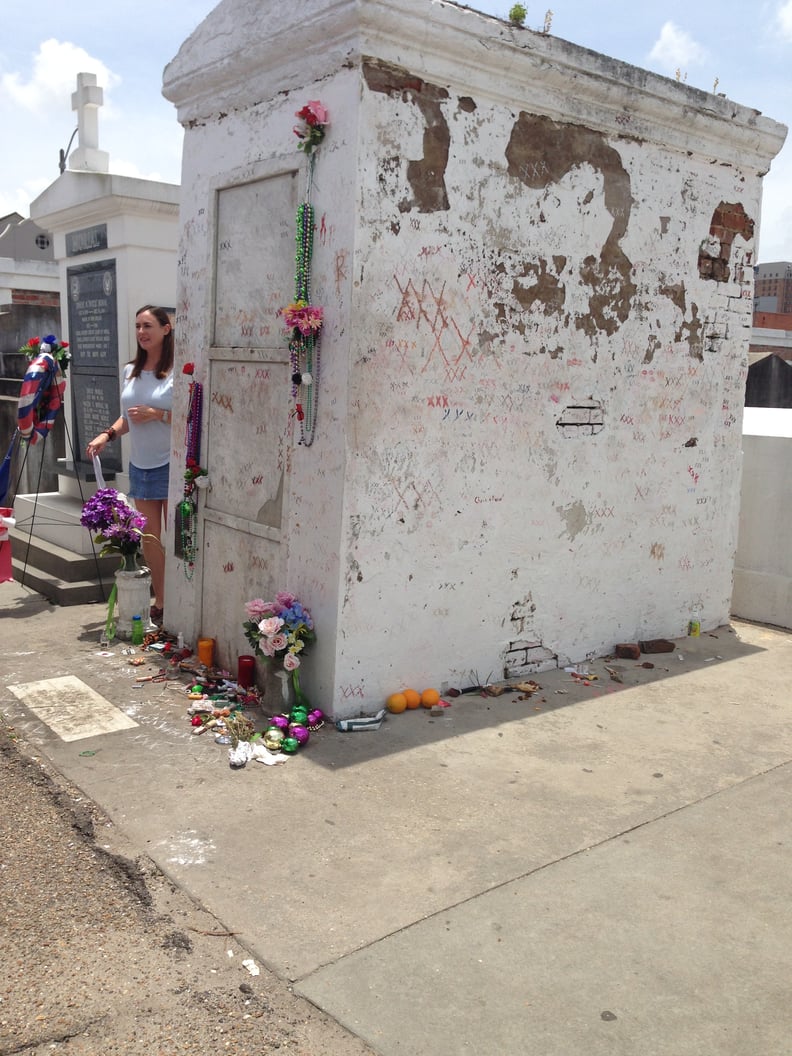 St. Louis Cemetery No. 1
What: St. Louis Cemetery No. 1
Where: 425 Basin St.
The story: All of New Orleans's cemeteries are creepy on their own because they're all made of monuments above ground. St. Louis Cemetery No. 1 is home to voodoo queen Marie Laveau, where many people come to ask her to grant them wishes of sorts. Leaving her small offerings, knocking on her grave, and drawing three Xs is said to do the trick, and some say they see or feel her presence around them.
Travel and accommodations were provided by Hilton for the purpose of writing this post.