A Snack-Holding Pool Float Now Exists, and It's the Best Way to Prevent Soggy Chips and Dip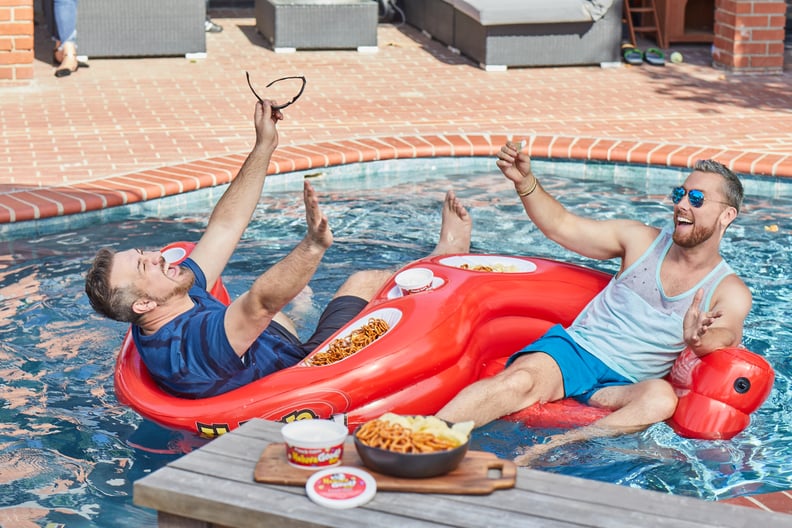 You're guaranteed to wind up with a soggy mess if you eat a bag of chips in the pool, but not if you have a snack-holding pool float. Luckily, such a thing exists in 2019, and it's an instant summertime staple. Heluva Good is the brain behind this handy float, which the brand announced on Wednesday and dubbed the SS Snacker.
It has two seats, two slots for chips, a space for dip, and four cup holders to set you up for ultimate snacking-while-swimming success. And yes, that happens to be Lance Bass and Joey Fatone living their best lives on the float with some French Onion Dip, but sadly, the duo is not included with each float.
While this is one of the most ingenious pool floats we've seen yet, it's not exactly easy to get. The SS Snacker will not be available for purchase but rather will be given away for free to 100 customers who enter to win on Heluva Good's website between July 10 and July 29. Check out photos of the snack float ahead!