5 Things You Need to Do to Truly Experience the Magic of the Season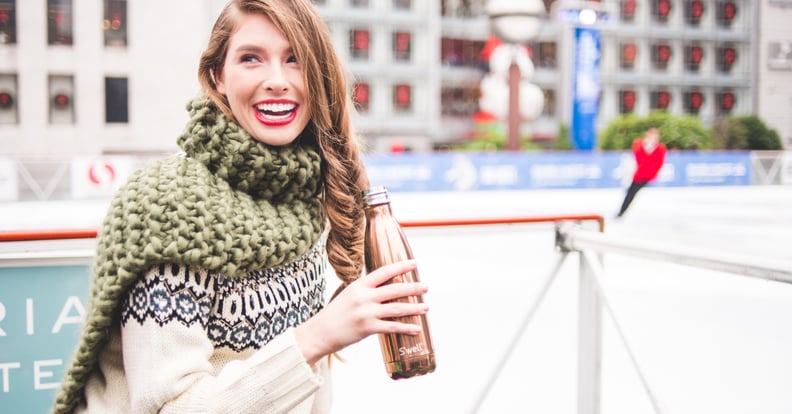 POPSUGAR Photography | Mario Elias
There's something about this time of year that gives me the warm tingles. The classic holiday music playing in my favorite coffee shop actually makes me smile, and it's impossible to not get caught up with all the lights and decorations everywhere. It's the most wonderful time of the year — and also the busiest. Instead of getting caught up with hitting every deadline, stop and take in the magic of the season. You'll be thankful you did.
Location courtesy of the Holiday Ice Rink in Union Square.

01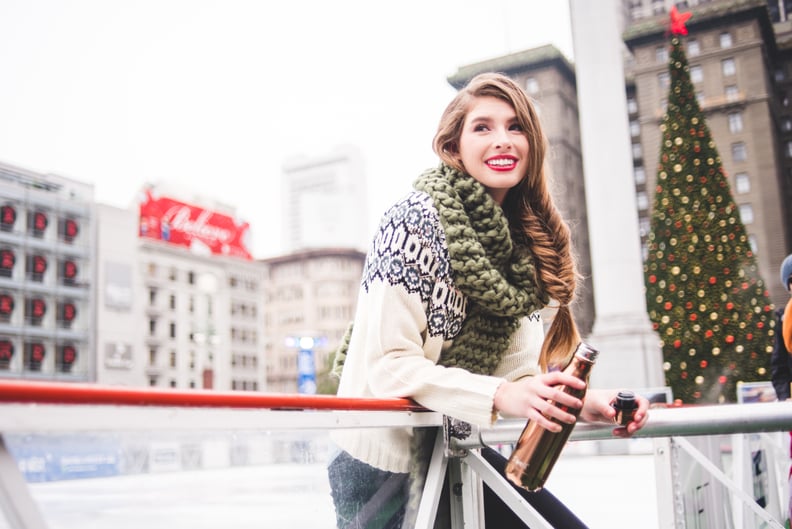 Go Ice Skating
When's the last time you laced up a pair of skates and gone ice skating? Invite all your friends on a nostalgic adventure at the ice rink. A big cozy scarf keeps the chill away — along with some spiked apple cider that stays piping hot in a rose gold S'well bottle.
02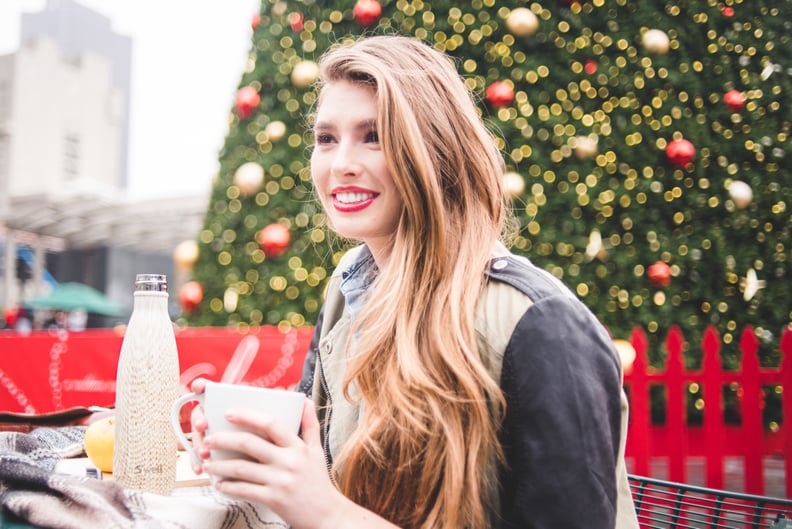 Have an Outdoor Lunch Date
Instead of sitting at your desk, have an outdoor lunch date with friends or a special someone next to a sparkling holiday tree. Use a blanket wrap to keep warm and then pour hot soup from your trusty S'well bottle for everyone to sip while taking in the sights.
03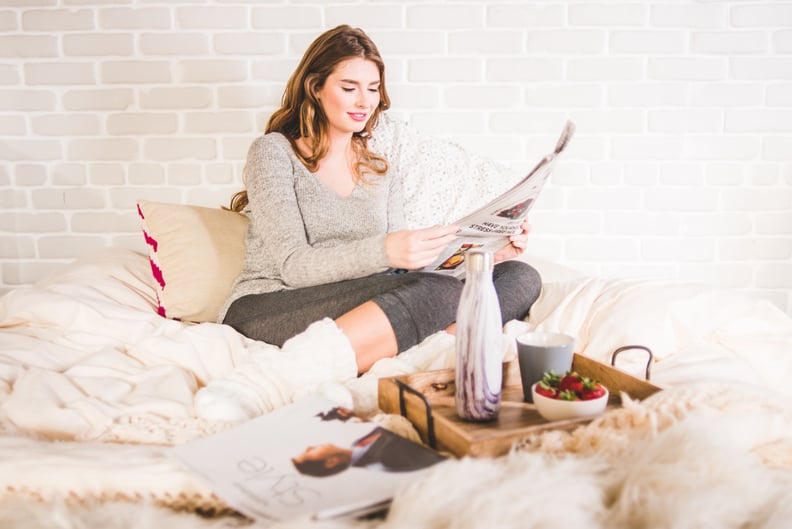 Enjoy Downtime
It's hard to keep up with the hustle and bustle of the season, so give yourself one weekend morning to stay cozy thanks to snug sweater socks and an endless supply of hot chocolate. Once you're ready to head out, grab your S'well bottle and meet up with friends.
04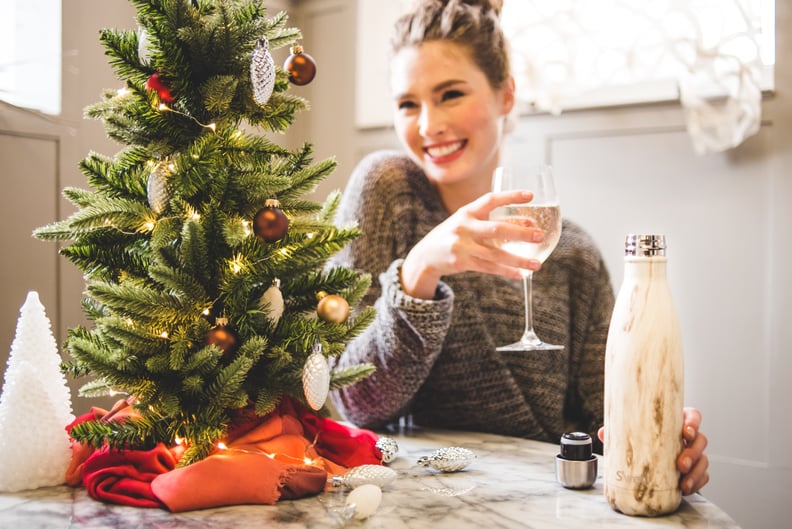 Decorate a Tree
Even if you only have a small space to work with, a holiday tree adds instant charm to your place. Invite friends over, keep bubbly chilled in handy S'well bottles, and enjoy the festivities.
05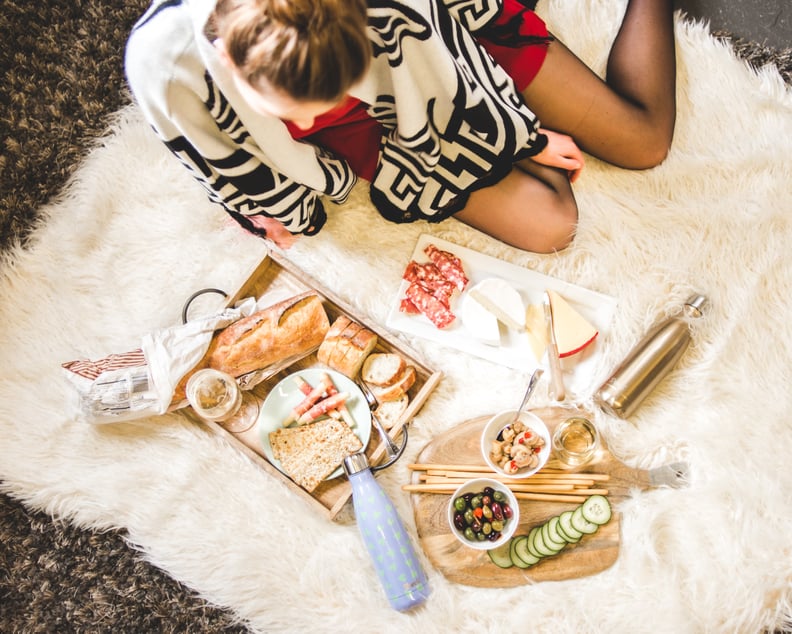 Indoor Picnic With Friends
No need to go all out when planning your holiday party. Simply get out all your favorite cutting boards and cheese platters for an indoor picnic that's so chic thanks to a faux fur throw. Keep beverages hot or cold in S'well bottles that guests can easily grab for serving themselves. It will be a party to remember!