10 Ways to Stay Connected When Traveling Abroad
Staying in touch with friends and family while traveling can be complicated — and expensive. Luckily, there are many options for travelers to take into consideration before heading abroad. Here are some ways to stay in touch without spending all your travel cash.
01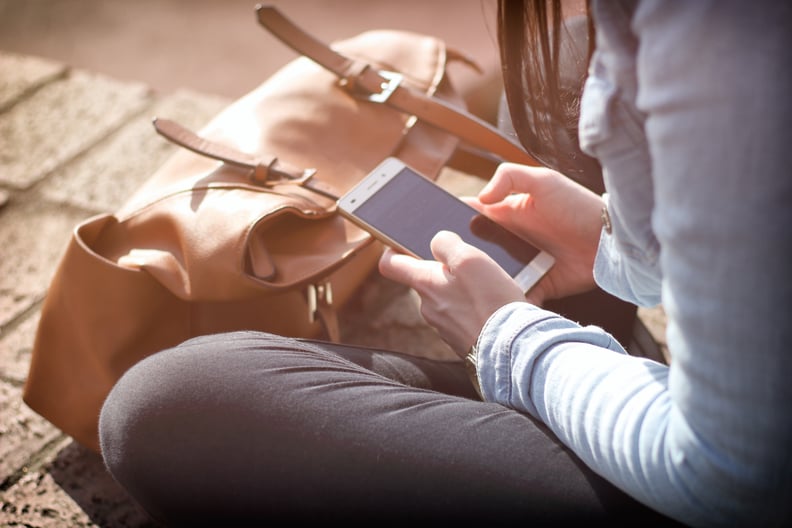 Pick the Right Phone Plan
"USA residents who have T-Mobile can buy SIM cards on a PAYG (Pay as You Go) basis before they leave and take advantage of the company's no-roaming-charge plans on data," says Andy Abramson, who was named Business Traveler of the Year in 2015. Or wait until you get to where you're going and buy a local pay-as-you-go SIM. Sure, you'll lose SMS from your usual number but you'll save a ton.
Many Sprint customers are eligible for free 2G roaming data, free texting, and phone calls for $0.20 per minute in over 160 countries. "This is an incredible option that kicks in automatically upon crossing an international border, and there are even options from $5 per day for those looking for 4G data. T-Mobile offers similar packages for their customers, as well as the option to pay for additional data. Something that sets T-Mobile apart from most other phone carriers in the United States is access to free in-flight WiFi on GoGo-equipped flights for one hour, and unlimited in-flight texting, picture messaging, and more," says Jessica Bisesto, senior editor at TravelPirates.
Verizon customers can pay between $2-$10 per day, depending on destination, for access to their plan's domestic features while abroad with no roaming fees.
02 Make Use of Airport WiFi
Boingo connects to millions of WiFi networks and is great for travelers; if you carry an American Express card, there's free Boingo select premium cardholders can access for up to four devices at any time. "If not, the basic Boingo mobile and unlimited plan will run $10 and be discounted to less than $5 for the first month," says Abramson. Many airports also offer free WiFi that passengers can use.

03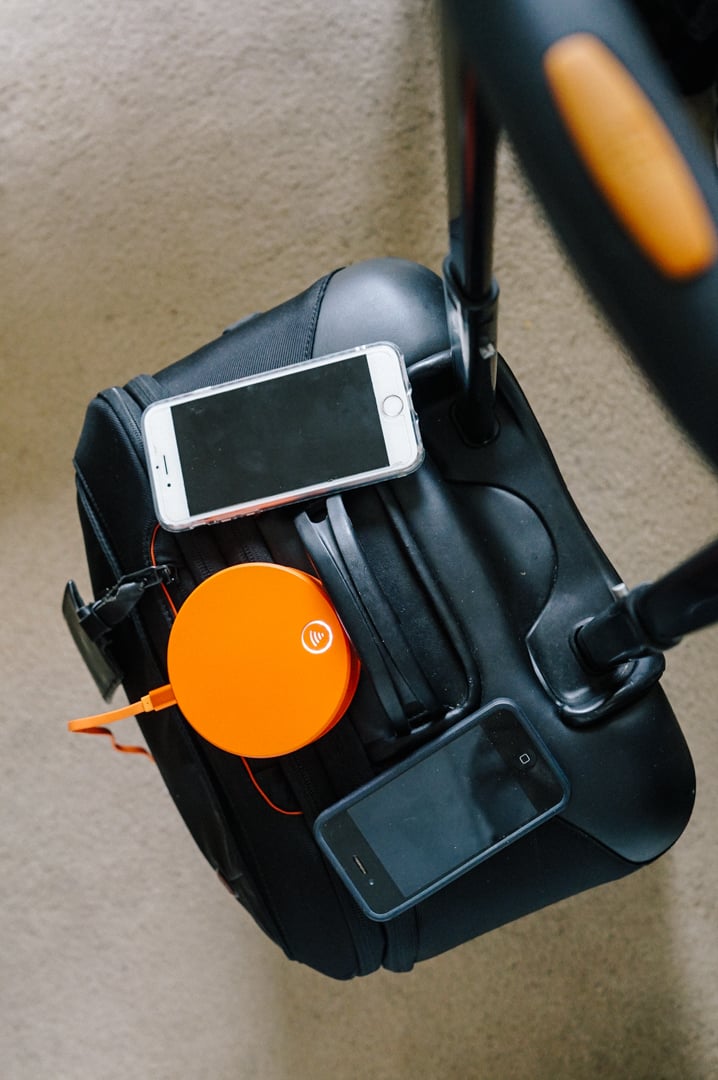 When Traveling Internationally, Invest in a Global Hotspot
Roaming and international data charges add up fast, and that's where we most find ourselves choosing between staying connected and watching our wallets. The Skyroam Solis just launched, and it's a dual 4G LTE global WiFi hotspot and power bank. It offers fast 4G LTE internet speeds for up to five gadgets through Skyroam's virtual SIM network in over 100 countries with 16+-hour battery life. It can be a lifesaver when traveling, especially in hotels with iffy or nonexistent internet options.

04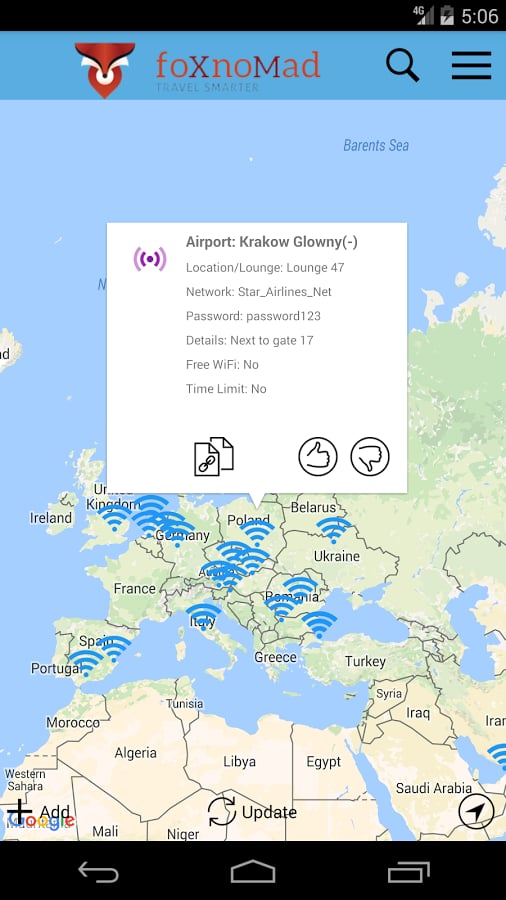 Utilize Hotspots Whenever Possible
Take advantage of free WiFi hotspots. Many coffee shops, restaurants, hotels, and even train stations offer complimentary WiFi. "This offers visitors many options that don't cost a thing while traveling abroad. Starbucks and McDonalds, for example, are well-known chains that can be found in most countries around the world and offer free WiFi to customers," says Bisesto.
An app to try for staying connected is called WiFox (available only on Android). It shows Google Map locations near you with protected WiFi networks, revealing the password so you can get online. This is a great option to use at airports, where it often shows you the WiFi password for airline lounges, which have much stronger networks than the free (and sometimes time limited) WiFi available to all travelers. A similar app for iPhone users is WiFi Map.
05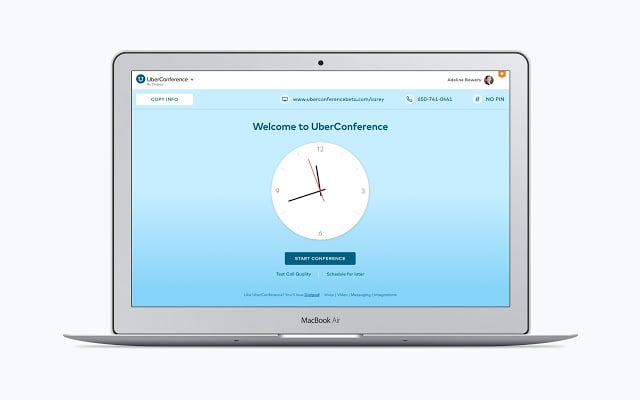 How to Make Roaming Phone Calls
Many of us still need to work and make calls while traveling and need to do it without breaking the bank.
"I use Dialpad as my primary phone service. It works both on my laptop and mobile devices. I can place and receive calls over the data network anywhere in the world, as well as send and receive text messages. The calls and text are all out of a flat $15 a month cost, plus it comes with UberConference, so I'm able to be on conference calls for free too. It works using an app, so while in the US, I have the option of forwarding phone calls to my mobile number. When I'm out of the country, I just use the mobile app over the data or WiFi networks. How good is it? Back in 2015, when I lived and worked in Europe, a client didn't know I had moved to Lisbon for almost three months before he realized I wasn't in San Diego when he asked to have lunch!" says Abramson.
06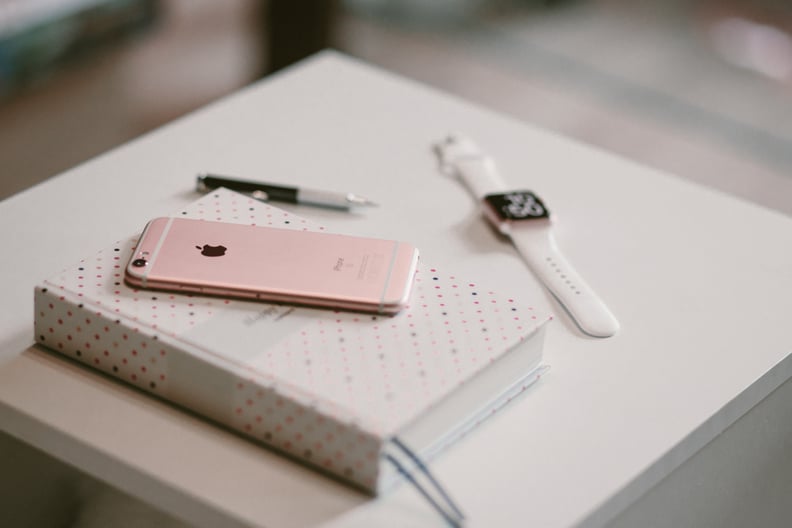 Drop the Android
If you are looking to stay in touch easily, one option is to switch to an iPhone and iMessage. If most of your friends are on iOS devices, they will still be able to reach you, as iMessage works on the basis of connecting people based on who the are.
"Link your mobile number to you Apple ID and your messages still reach you, regardless of which phone number you're on. A second idea is to start to use Google Voice before you leave and get free text messages anywhere in the world; plus, by having the Google Voice number as your phone number, you get your voicemail. You can also use services like Facebook Messenger, WhatsApp, Viber, and Telegram to get around the cost of messaging and have more features," says Abramson.

07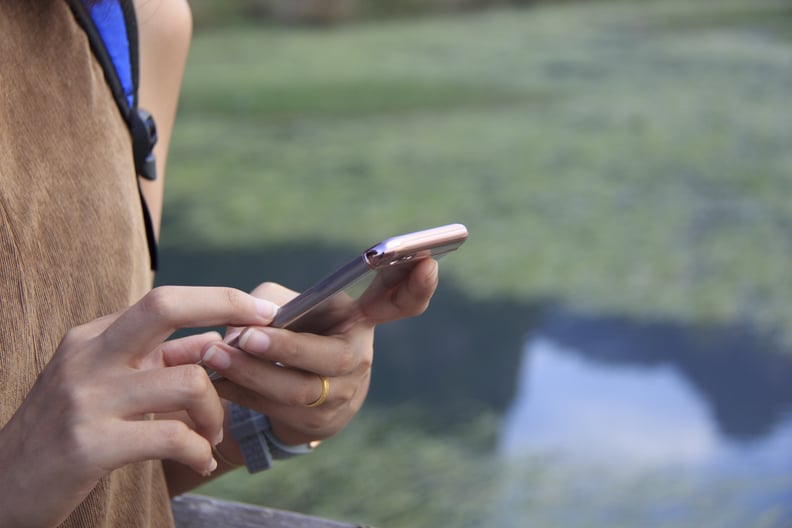 Invest in an Unlocked Smartphone
Unlocked smartphones are a fantastic purchase for those taking extended international trips and those who frequently travel. "Although consumers typically must purchase the phone outright, which can be expensive, buying SIM cards in other countries with minutes and data helps offset the cost of the device," says Bisesto. Unlocked phones can save travelers a lot of money when it comes to roaming fees and reduce the amount of time spent trying to hunt down a free WiFi or Boingo hotspot.

08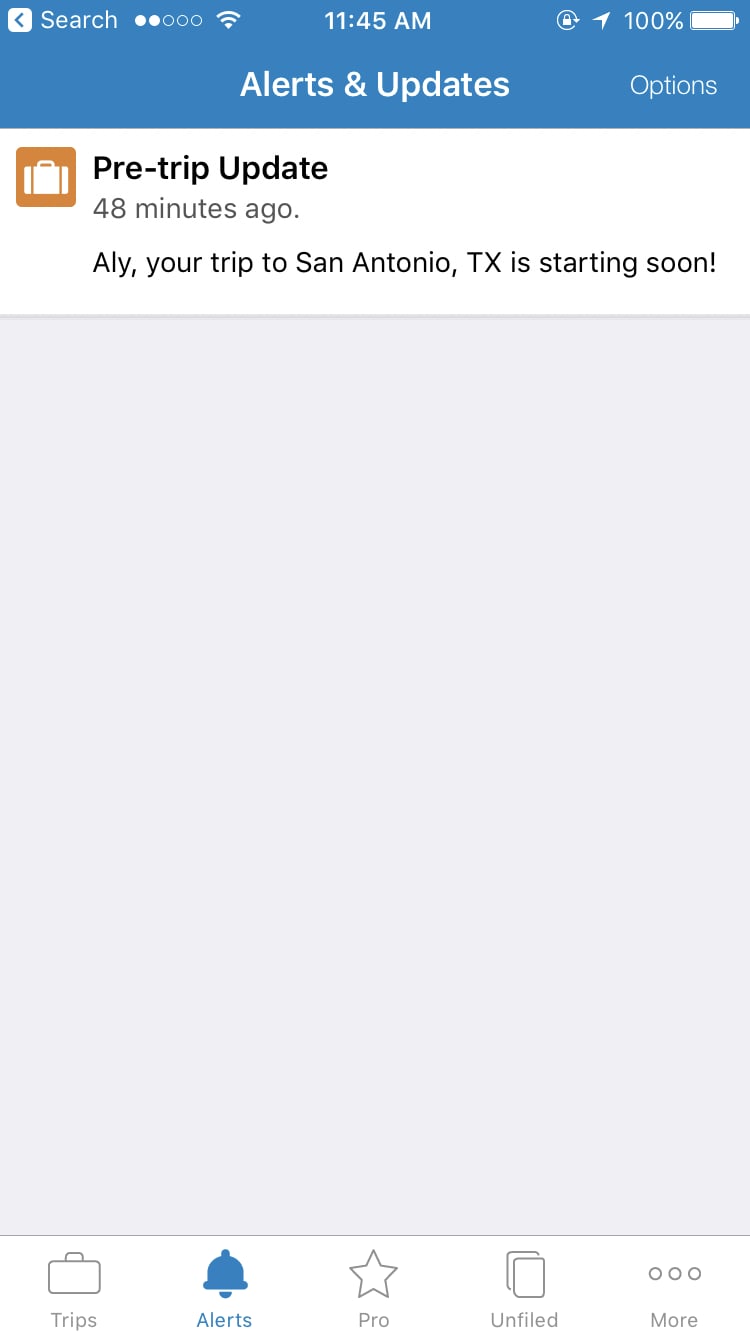 Download Apps That Don't Use Data
Tripit and Triposo are great examples of useful travel apps that don't need data or internet access.
"Tripit is a fantastic place to store your itineraries and travel confirmations, and Triposo provides crowd-sourced data to help travelers find the best shopping, drinking, and dining suggestions in many destinations," says Bisesto. Google Maps can also be used offline as long as location services are turned on; users can see the blue dot signifying their location almost anywhere.
09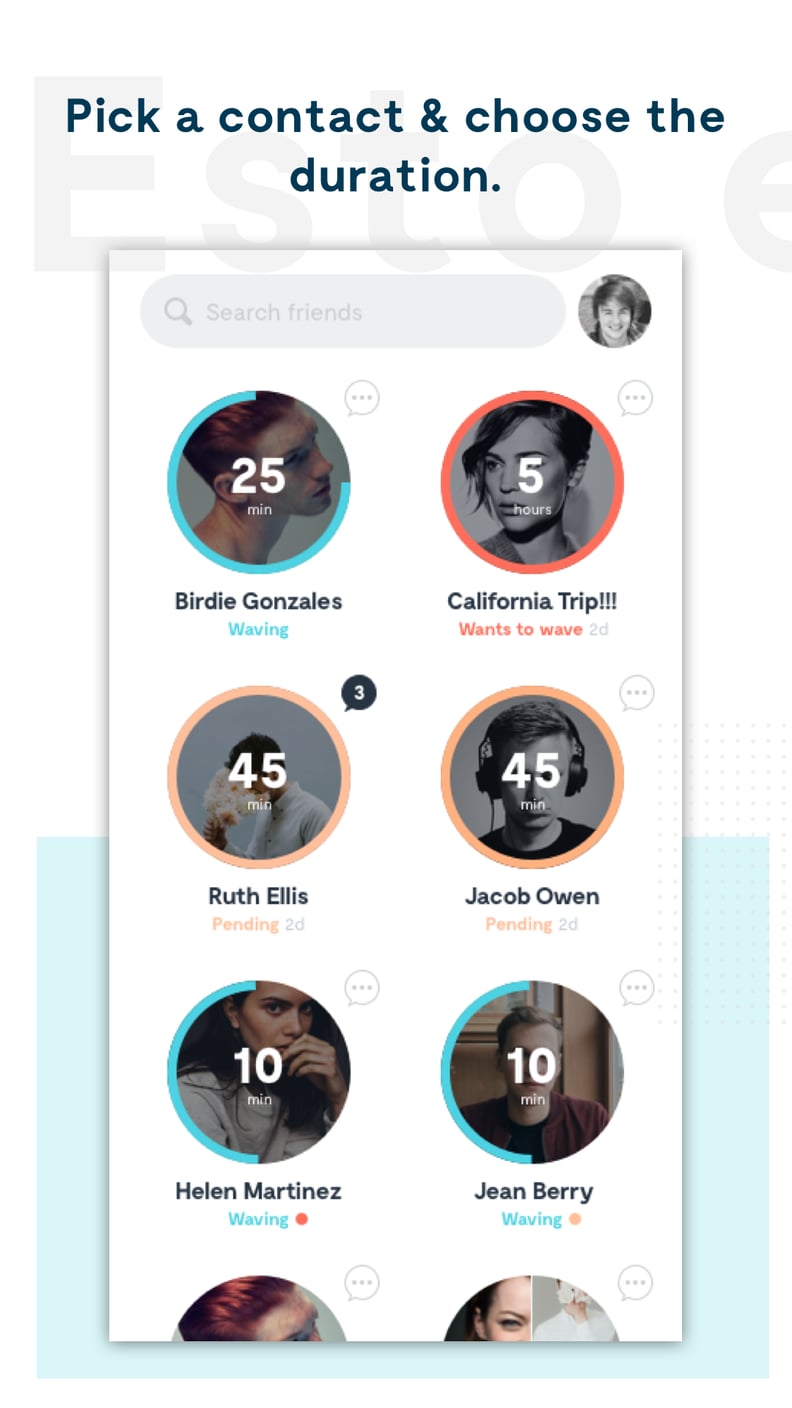 Stay Safe and Connected to Friends
While we'd love to disconnect, that's not always the best choice.Wave Application is a free app that enables two or more people to share their location over a limited period of time on a private map. Once you install the app, open a group or select only one contact and send him/her a request to share the location with you for 15 minutes to up to eight hours; it then sends a notification to your friends. When they accept it, a map opens in real time with technology built in-house where you can spot each other, set a meeting point that is convenient to all, get directions to arrive there, and chat. The best part is privacy; no one else will see your location and you can stop it once you meet your friends.
10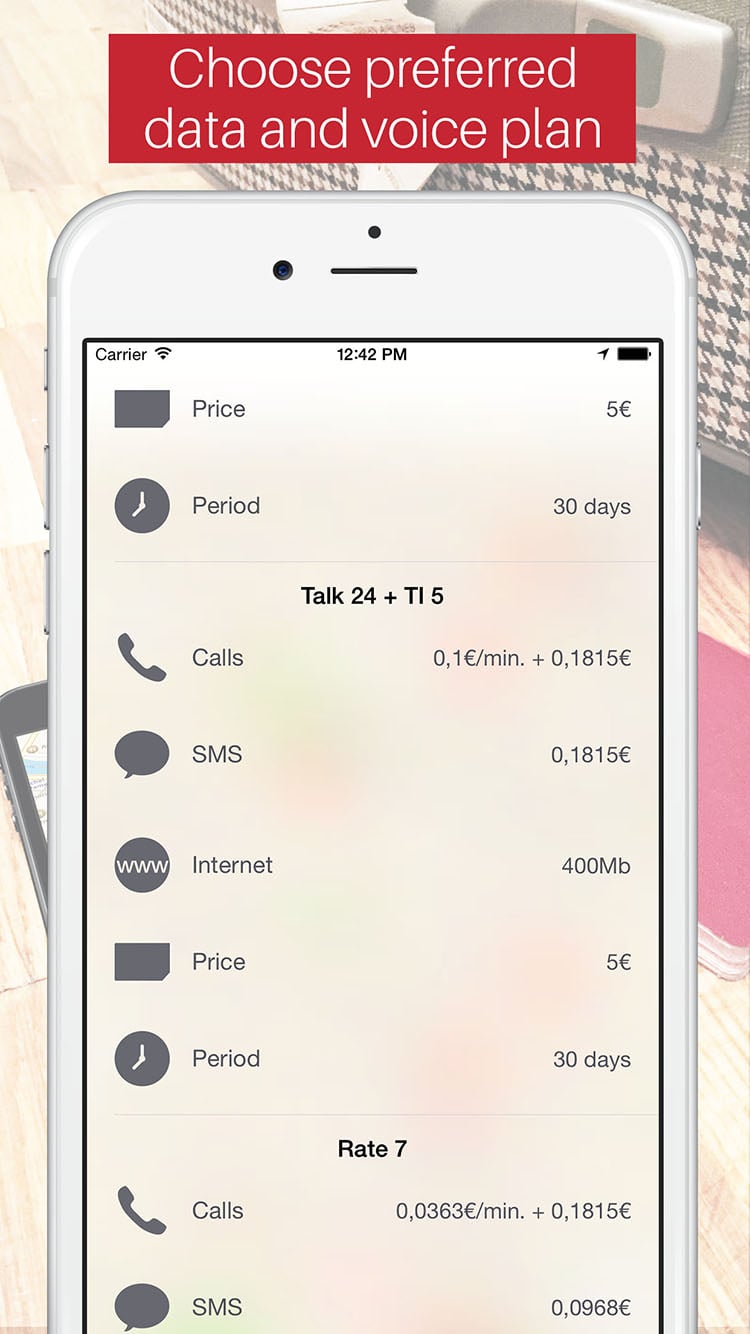 Make Life Easier With Apps
There are lots of apps that can go a long way in staying connected. Local SIM is an application that helps to get connected to local cellular network provider (carrier) while traveling or moving to another country.
AirHelp is an easy-to-use mobile app that helps passengers receive compensation if a flight is delayed, canceled, or overbooked. The app allows you to store your boarding pass in one location and preloads all necessary data for airline compensation forms. No more tracking down booking reference numbers and other miscellaneous details from various emails and paper documents; in a few clicks, you can go from delayed to on your way to getting paid! It also stores multiple boarding passes at once — perfect for families traveling together or long journeys with connecting flights and multiple tickets.
Another great app is one that offers free daily news podcasts: just download the day's episode when you have WiFi at the hotel or at a coffee shop, and then you can listen offline on the plane, car, walking — wherever! And when NPR gets a little depressing or boring — or you just really want a daily news update under 10 minutes and with some personality (think "The Skimm" of podcasts) — try TheNewsWorthy, which makes staying up to date easy, convenient, and fun.