How to Help Essential Workers With Basic Needs
College Students, It's Up to Us to Uplift Essential Workers — Here's an Easy Way to Do It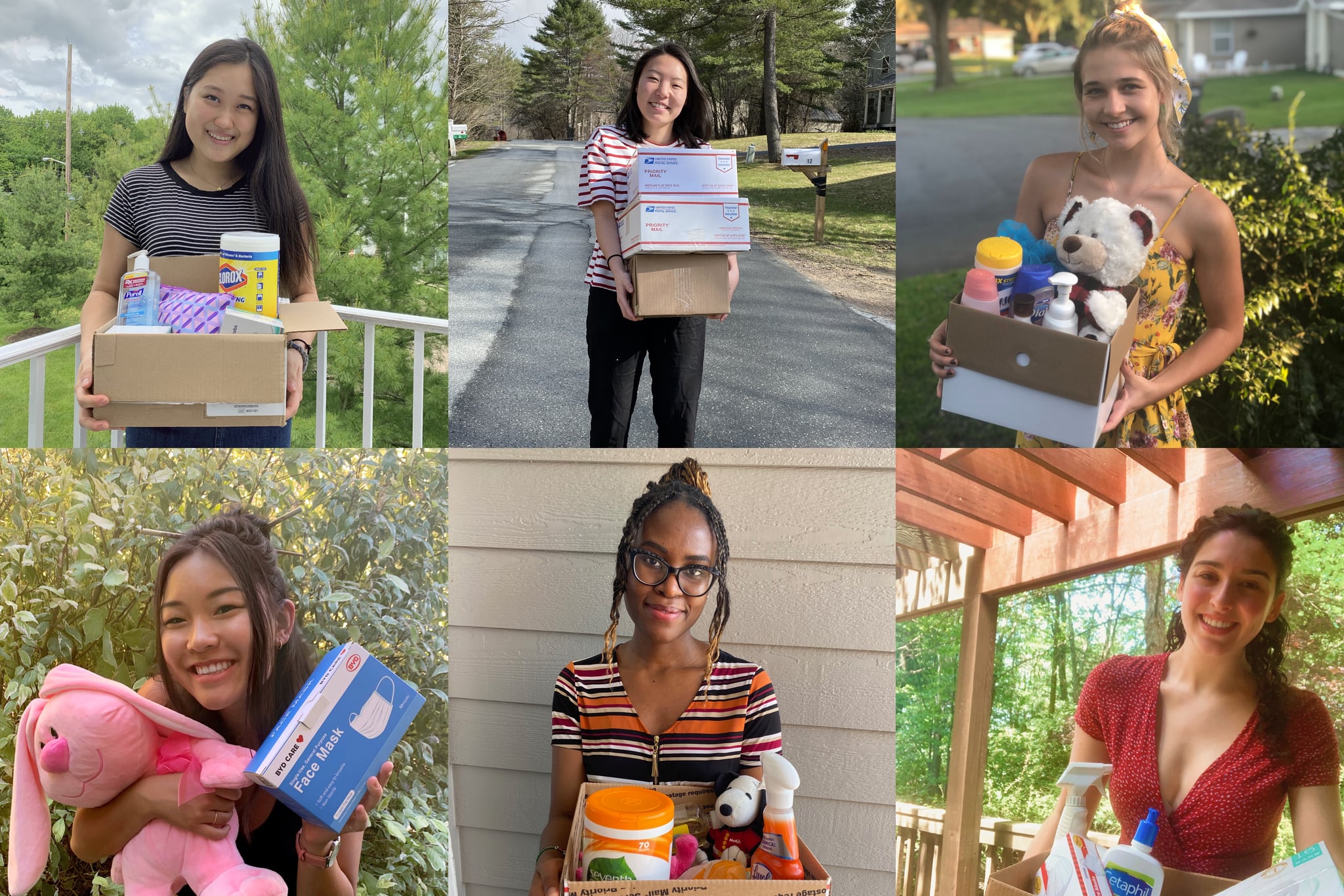 Cindy Shen is the creative director at Give Essential, a 501(c)(3) that has supported thousands of essential workers in the US during the COVID-19 pandemic. She studies economics and political science at Dartmouth College and spends her free time cracking dad jokes.
As I packed a small carry-on suitcase to head home after exams last March, I left behind a basket full of laundry and stacks of unkempt papers in my dorm. It was just two weeks: I'd clean up when I got back.
Only, I never did. Two weeks turned into two months, then two seasons. My plans to reunite with my closest friends in the spring and take on my dream internship in New York were thrown out the window, and my social interactions were left to the whims of my WiFi speed and a 13-inch computer screen.
Yet, it feels entitled to lament these losses when millions of Americans — like the grocery clerks stocking the supermarket shelves and electrical support personnel keeping the lights on — were (and still are) forced to face the frontlines of a pandemic every day with little recognition whatsoever.
These Americans comprise the "hidden frontline." They are the 12.9 million Americans working "essential" jobs who put their health at risk and leave their families behind, all while making less than a living wage. To put that into perspective, these working Americans continue to keep our lives running like "normal," all while struggling to scrap together the funds to buy basic household cleaning supplies.
The pandemic has merely aggravated the plights underpaid workers face every day.
While the buzz around essential workers has winded down, the struggles these people and their families face have not. The pandemic has merely aggravated the plights underpaid workers face every day. We've endured half a year of this pandemic, but let's not forget that essential workers have borne the brunt of the financial and emotional impact. As students who are now "doomed" to live out our campus life virtually, we can put our newfound free time to use and help those who need it most. Now more than ever, not only do we have the rare opportunity to help, but our help is also desperately needed.
Helping essential workers can be tricky. Where do you even start? What if you don't have much money in the bank? How can you help from the limits of your dorm room? Questions like this spurred a group of my fellow college classmates at Dartmouth College and I to start Give Essential, a nonprofit that connects essential workers in need of household items with donors who are able to support them. It's our mission to make it easier than ever for anyone, especially college students, to help frontline workers.
To make supporting essential workers as accessible as possible, Give Essential is hosting Run For the Frontline (a virtual 5K, half marathon, and marathon) to raise funds that will directly support essential workers and their families. So far, hundreds of people across the nation have raised over $10K just by running. If you're not a runner, it's still easy to donate your time, supplies, or extra cash. Just by asking people to donate what they have, we've been able to send $1 million worth of care packages directly to over 16 million essential workers in all fifty states since April. These simple contributions can make a giant difference in making essential heroes in our country feel appreciated.
It's been easy to feel helpless when we're limited to the confines of our living space, but Give Essential has allowed a community of volunteers and donors to connect directly with essential workers from across the country. Even in uncertain times like these, we can all be part of a positive force that makes a meaningful impact.
To sign up as a donor or request a care package as an essential worker, please visit Give Essentials' website.
Tune into POPSUGAR Fitness' Instagram for a 30-Minute donation-based boxing workout led by Deja Riley to benefit Give Essential on Sunday, Nov. 22, at 9 a.m. PT/12 p.m. ET.
Image Source: Courtesy of Give Essential