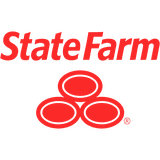 We teamed up with State Farm to share how small changes can create lasting impact in the fight for gender equality.
If this past year has shown me anything, it's that women showing up and supporting other women is now more important than ever. Women around the world have made some incredible progress: the US elected the first woman vice president, New Zealand appointed its first indigenous woman to foreign minister, and Scotland made period products free in all public buildings.
Whether it's buying from women-run businesses or reading books authored by Black women, this year, I'll be focusing on small, actionable ways I can promote gender equality within my community. Let me preface this by saying I'm definitely not perfect and always learning — so with that in mind, I will be using this guide as a way to hold myself accountable. Scroll through for my five action items, and maybe you'll be inspired to create your own.