These Tips Will Make Your Dinner-Party Dreams a Reality This Summer
With concerts, traveling, and rooftop parties all on hold this summer, it's time to make the most out of your outdoor space. A backyard dinner party is a great way to spend time with your roommates or family without leaving home. That means cleaning up your outdoor space from seasons past. But don't stress; we're making the prep work for your party easy. Scroll through to find everything you need to turn your backyard into an outdoor oasis.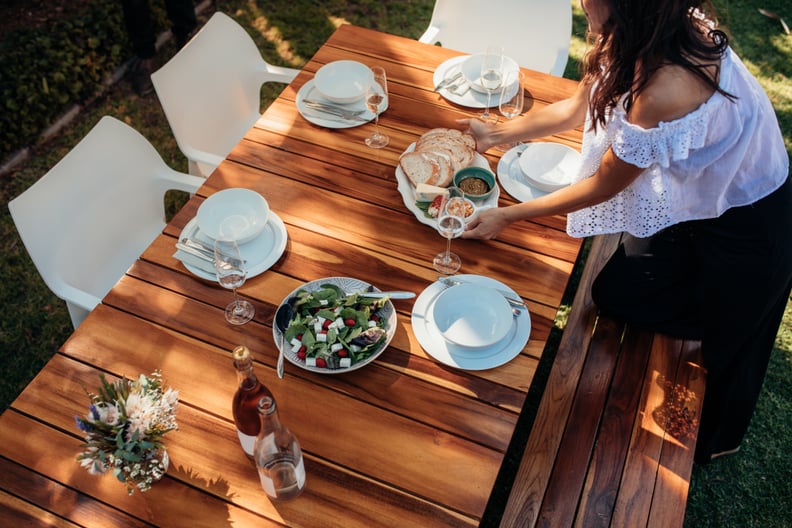 Prepare the Dining Area
After enduring countless rain showers, snowstorms, and, unfortunately, quite a bit of bird poop, your dining tables and chairs need a good wipe-down. To remove the buildup of grime, dilute some Clorox Disinfecting Bleach with CLOROMAX® with water. Place the solution in a spray bottle, and disperse it over the furniture. Let it sit for a few minutes, then wipe it down. For wicker and wood furniture, apply the same process using soap- and vinegar-based cleaning solution.
Next up, the seating. Chances are, you don't have enough chairs inside your apartment or house to accommodate your group. Get creative! Go picnic-style and place down a few blankets, or consider renting fold-out chairs, which can be as little as $2 a person.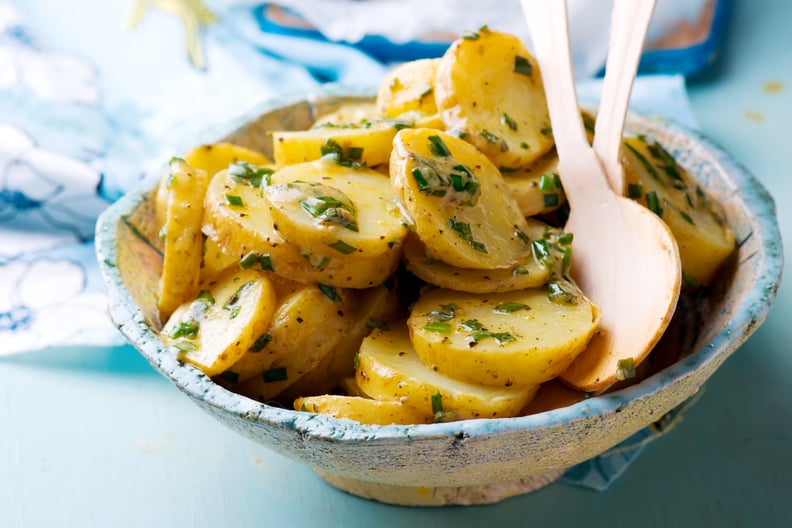 Level Up the Side Dishes
Besides stocking up on the BBQ basics — a few bags of chips, some salsa, corn — you'll want to prep a few side dishes that can withstand the summer heat. Try a simple potato salad that uses vinaigrette and some fresh herbs, over a mayo-based dressing. It can be served cold or room temperature, and its flavor will intensify the longer it sits. Or level up a standard fruit salad. Use in-season fruits, like peaches and cherries, then drizzle some honey on top and garnish with mint. Your friends will be surprised by these innovative takes on traditional sides and won't realize how easy they were for you to execute.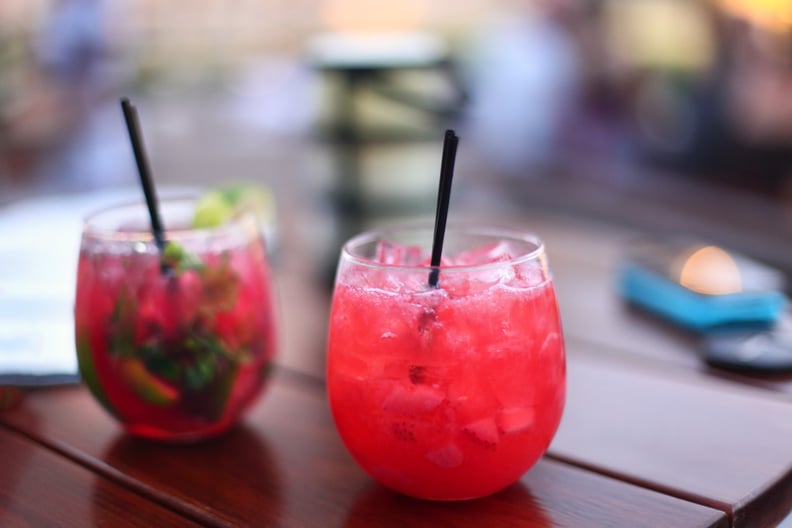 Transform the Kitchen Sink Into the Bar
Instead of buying a trendy ice bucket you'll only use once a year or using up valuable fridge space, turn the kitchen sink into the bar. It's simple and effective. Just fill the sink with a bag of ice, add your beverages — a bottle of wine, sodas, some sparkling water — and top it off with a few more ice cubes. Place the cups and a plate filled with lemons and limes next to the sink so everyone can help themselves. When the party ends, the cleanup is easy. Unlike a cooler that requires a thorough power-wash, the ice will melt and drain down the sink. Afterward, take a rag, spray some Clorox Clean-Up® Cleaner + Bleach, and wipe it down.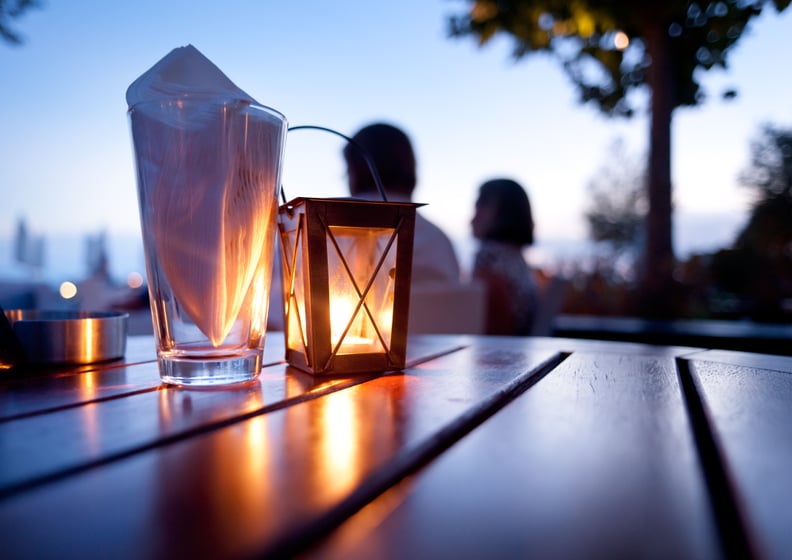 Keep the Bugs Under Control
With summer heat comes unwanted bugs. To keep those pesky mosquitos at bay, place a few citronella candles around your backyard. They'll prevent bugs from ruining your dinner party and add some much-needed lighting when the sun starts to set. Make sure to place a few insect-repellent spray bottles by the dinner table, that way friends can feel free to reach for them if they feel bugs starting to bite.
Queue Up a Playlist
A backyard dinner party isn't complete without a playlist filled with summer tunes. Take a few minutes the day before to select 30-plus songs, so the music doesn't stop midparty. Or invite your friends to add their picks to a collaborative playlist in advance. That way, no one will fight over the AUX cord during dinner.