Here's How to Watch the Solar Eclipse on June 10
The Only Solar Eclipse For the Next 3 Years Will Appear in the Sky on June 10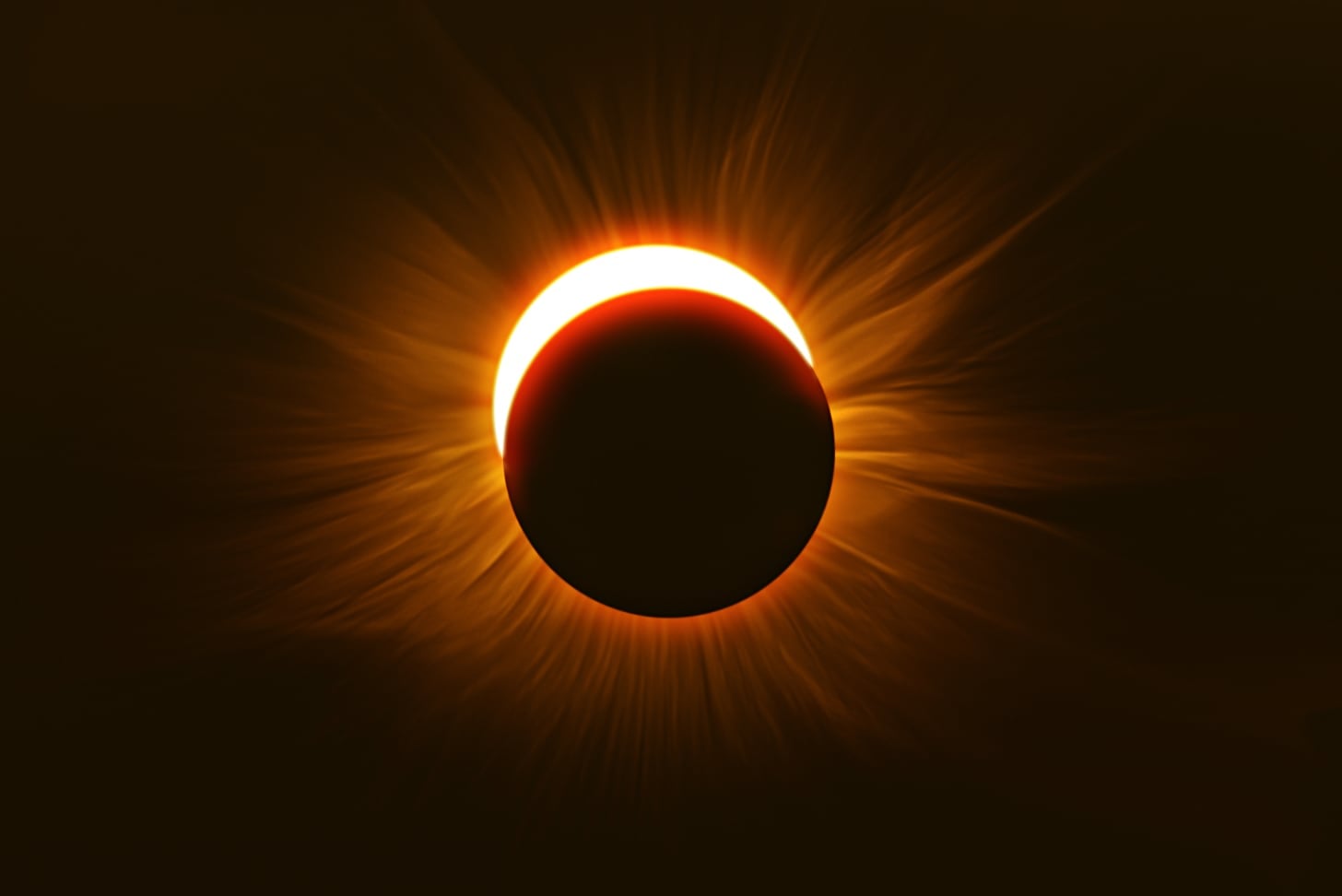 It looks like 2021 is the year of celestial happenings! Just a couple weeks after the Flower Moon, skywatchers will be able to see a stunning red solar eclipse on June 10. Referred to as the "Ring of Fire," this annular solar eclipse will be visible in parts of the US next month. The full eclipse will last for about an hour and 40 minutes, and although Americans won't be able to see the full eclipse, they can still catch a glimpse of the partial eclipse at sunrise. The best spots to see this red moon are in Toronto, Philadelphia, and New York, so if you find yourself there on June 10, be sure too look up! As with any annular or partial solar eclipse, solar eclipse glasses must be worn at all times, so we suggest snagging a pair sooner rather than later.
If you're wondering what exactly a solar eclipse is, let us explain. During a solar eclipse, the moon casts a shadow onto Earth. This happens when the moon orbits the Earth and moves between the sun and Earth. The moon then blocks the light of the sun from reaching Earth, and that's when we see an eclipse of the sun. As for this "Ring of Fire" eclipse, since the moon will cover the sun's center, it'll leave the sun's outer edge visible which will form a red ring around the moon.
We suggest having your glasses ready to catch this one on June 10, because the next total solar eclipse in the US won't be until 2024, so you don't want to miss out on this. Looking for more? You can learn about the rest of 2021's solar events right here.