This Magical Ice Hotel in Sweden Looks Like a Palace Queen Elsa Built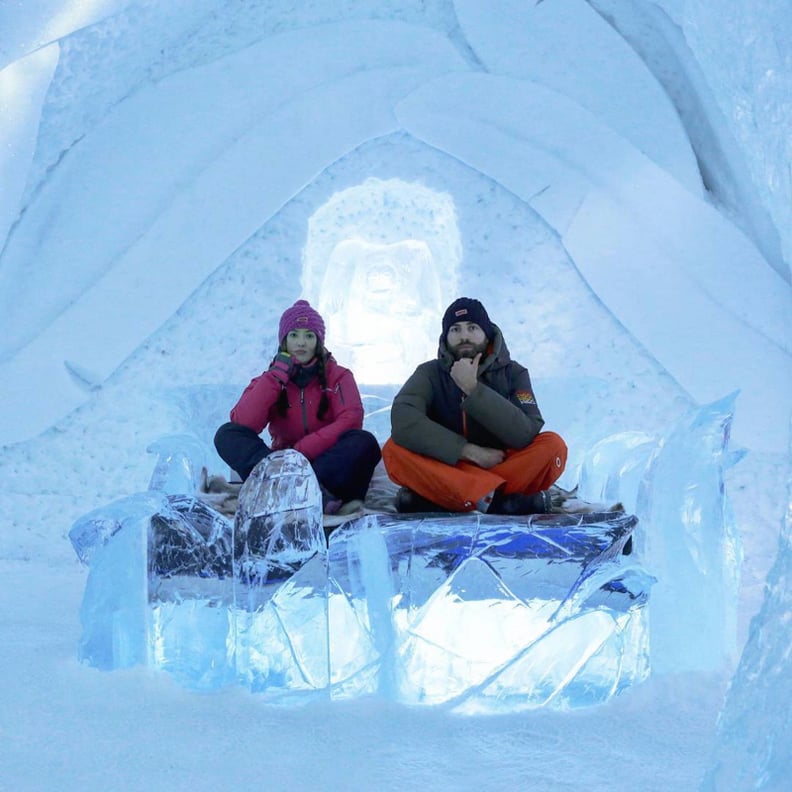 Ready to take your hotel game to the next level? Sweden's Icehotel is the first of its kind, made entirely of ice and snow from the Torne river. It gets a total redesign every Winter in the village of Jukkasjärvi, which is only 124 miles from the Arctic Circle.
The hotel maintains a temperature of about 23 degrees at all times. If the incredible cold rooms are too much for you, you can stay in a warm room instead. The cold rooms have ice beds covered in reindeer hides, and on top of that you sleep in thermal sleeping bags. This is definitely a bucket list experience. Would you dare to sleep in one of these icy spaces?
02
Chandeliers in the Hallway