I Get Why the Internet Is Obsessed With This $89 Carry-On From Walmart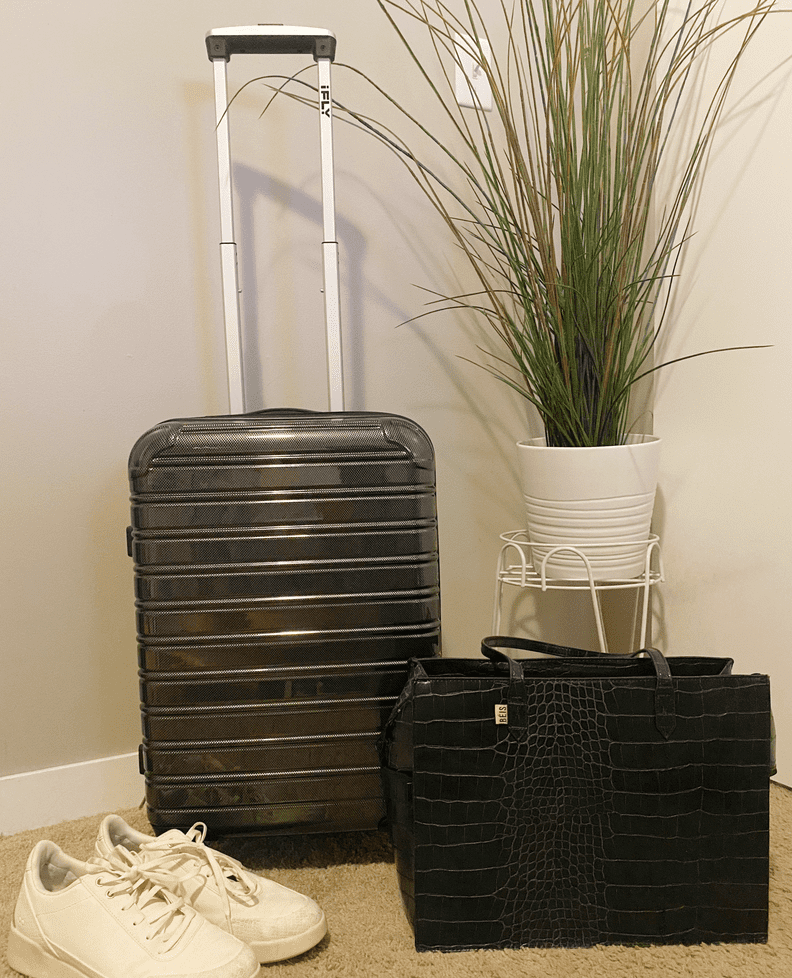 POPSUGAR Photography | Marisa Petrarca
POPSUGAR Photography | Marisa Petrarca
As POPSUGAR editors, we independently select and write about stuff we love and think you'll like too. If you buy a product we have recommended, we may receive affiliate commission, which in turn supports our work.
Hot take: luggage can make or break your vacation (cue me dragging a suitcase with a broken wheel through JFK Airport circa 2017). As someone who's experienced some lousy luggage in my lifetime, I've made it my mission the past few years to level up my options. I'm a big fan of Shay Mitchell's brand, Béis, and Dagne Dover's super-functional (and ultrasoft!) designs. But recently, I came across another option I knew I had to test drive: the iFly Hardside Luggage Fibertech 20-Inch Carry-On Luggage ($89) from Walmart. With an almost perfect five-star rating from nearly 23,000 shoppers, I needed to find out what all the hype was about. My honest thoughts, ahead.

What I Like About This Carry-On
My first observation? It's lightweight. Shockingly lightweight, which is a game changer for people like me, who come dangerously close to those dreaded excess-weight fees. When it arrived, I wheeled it around my apartment to get a feel for its double wheels that, in the brand's words, "ensure 360-degree navigation." In other words, it rolls like a dream and can keep up with quick turns for when you're manically rushing through the airport.
As for the inside, it's as functional as more pricey carry-ons I've tried. When I opened it up, I was surprised to see that the full lining was scarlet red, which gave it a luxe feel. Also, I was quick to spot the large zip mesh compartment and a small one, as well as tie-down straps to keep your clothes in place. Oh, and if you find that it's very full (like to the point where it's difficult to shut), you can utilize its expansion zipper to add two inches of packing space.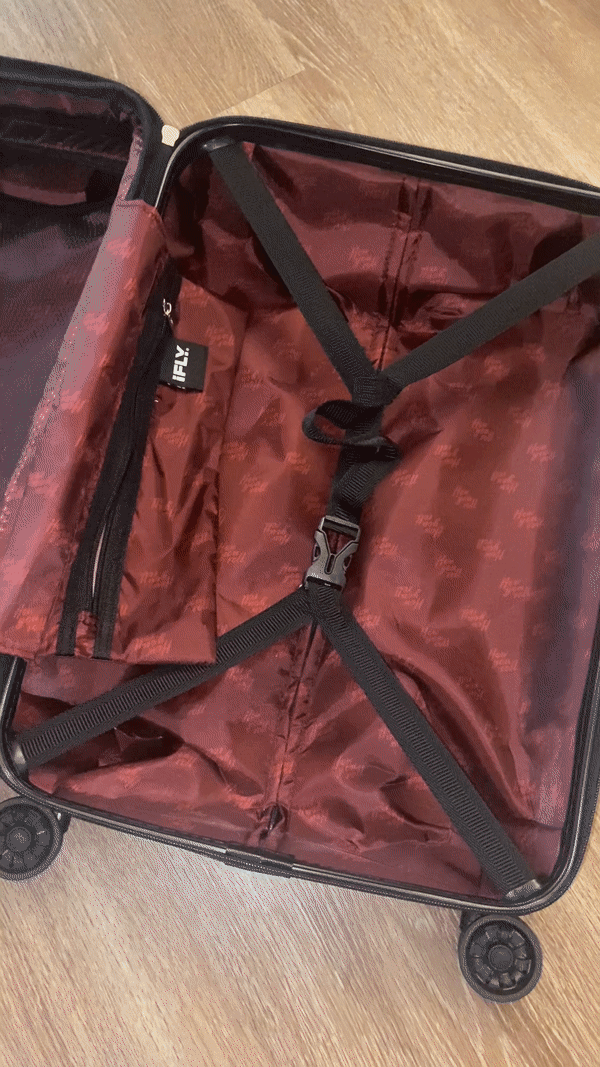 The carry-on's inner lining even zips open on both sides to create a second compartment, seen below: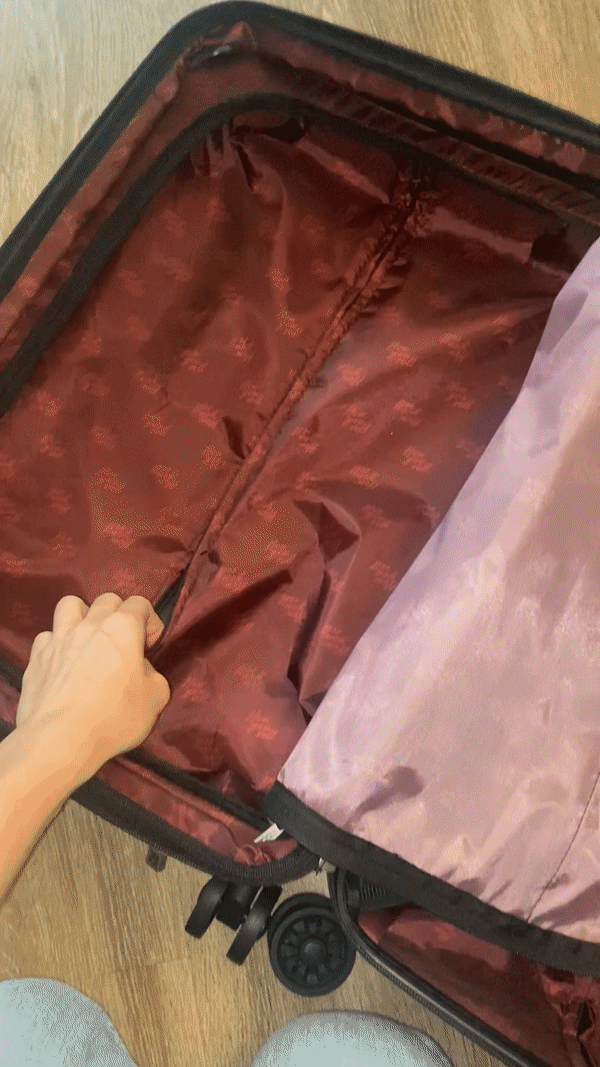 What's Worth Noting
I chose the 20-inch carry-on, but there are other sizes as well. There's a 24-inch ($99) and a 28-inch ($109), plus a two-piece set and a three-piece set if you're looking for a complete collection. It's also worth noting that there are so many colors to choose from. I was initially drawn to the lovely "Champagne" color, but it was sold out so I opted for the most timeless hue of all: black.
While this carry-on has an overwhelming amount of five-star ratings, it has its fair share of lower ones, too — many of which say that it's prone to getting scratches or dents. I can't say that I've experienced this just yet, and I'm not entirely convinced that I will since I'll more often than not be bringing it on the plane rather than checking it. If you have your eye on one of the larger versions, this may be an important factor to consider.
Who Is This Carry-On Best For?
This carry-on is best for those looking for a reasonably priced, chic design with thoughtful features that make traveling easier — and thus, more enjoyable.
Additional Details
The 20-inch carry-on comes in 21 colors.
The 20-inch carry-on is 20 x 14 x 10 inches with the option of a two-inch expansion.
The 20-inch carry-on weighs 6.8 pounds (3.08 kilograms).
Rating: ★★★★