Advertiser Content From

Ready For Takeoff: How a Passport Stamp Can Represent a Collection of Memories
Advertiser Content From

It all started with Menudo. Sure, Google would have you believe it's a hearty Mexican soup, but it was also a fantastic '80s boy band whose most famous member was none other than Ricky Martin. They were gorgeous, they had magnificent moves, and I was totally obsessed. I had to meet them or at least see them in the flesh. Not knowing that they were Puerto Rican (there was no internet back then, only pop-culture-deficient encyclopedias), I begged my mother to take me to Spain. She never knew why I wanted to go there. She likely just assumed I wanted to practice Spanish, and I didn't think it would behoove me to clarify. Somehow she graciously agreed, and we would spend a glorious week exploring Madrid as I futilely searched for my crushes. Regardless of the trip's impetus, it was transformational, as I would be bitten by the travel bug — and that critter would forever leave its mark. It was my most misinformed and magical mistake.
To be fair, my international manhunting ways were inherited. My mom would often recount being the toast of Switzerland in her youth. But eventually she would settle down and that adventure-seeking fire would become a mere flicker, as travel has never been my dad's thing. It was for me to pick up the baton and take it further than she ever had the chance. I gladly obliged.
There's just something about being in a foreign country and inhaling its unique smells, observing the ways of the locals, and tasting new culinary delights that feeds my soul. After Menudo mania, I would eventually return to Spain years later to study abroad in Seville. While my mom had been to Europe, she had never actually lived there, and I couldn't wait to be immersed in a different culture. I made the most of my stay by hopping to other countries — Portugal, England, Italy, France, and Morocco, to name a few — every chance I got. I mean, why not?
After that, my exploits abroad abounded: I would get that quintessential camel shot in front of the pyramids of Cairo, be mesmerized by the breathtaking beauty of Malaysia, revel in the refinement of Switzerland, hallucinate in the remarkable heat of a temazcal (aka a sweat lodge) by day and master my margarita drinking by night in Mexico, soak in the rich vibes of Monaco, attend a ballet in Moscow, go to a hair show in Berlin, and frolic in the bluest waters of 13 (and counting) islands in the Caribbean. Clearly I love a beach. And if I close my eyes, I can still taste the lemongrass of Terengganu, Malaysia, smell the spices in that market of Fez, Morocco, and see the incredible view from a terrace in Beaulieu-sur-Mer on the French Riviera.
As POPSUGAR editors, we independently select and write about stuff we love and think you'll like too. If you buy a product we have recommended, we may receive affiliate commission, which in turn supports our work.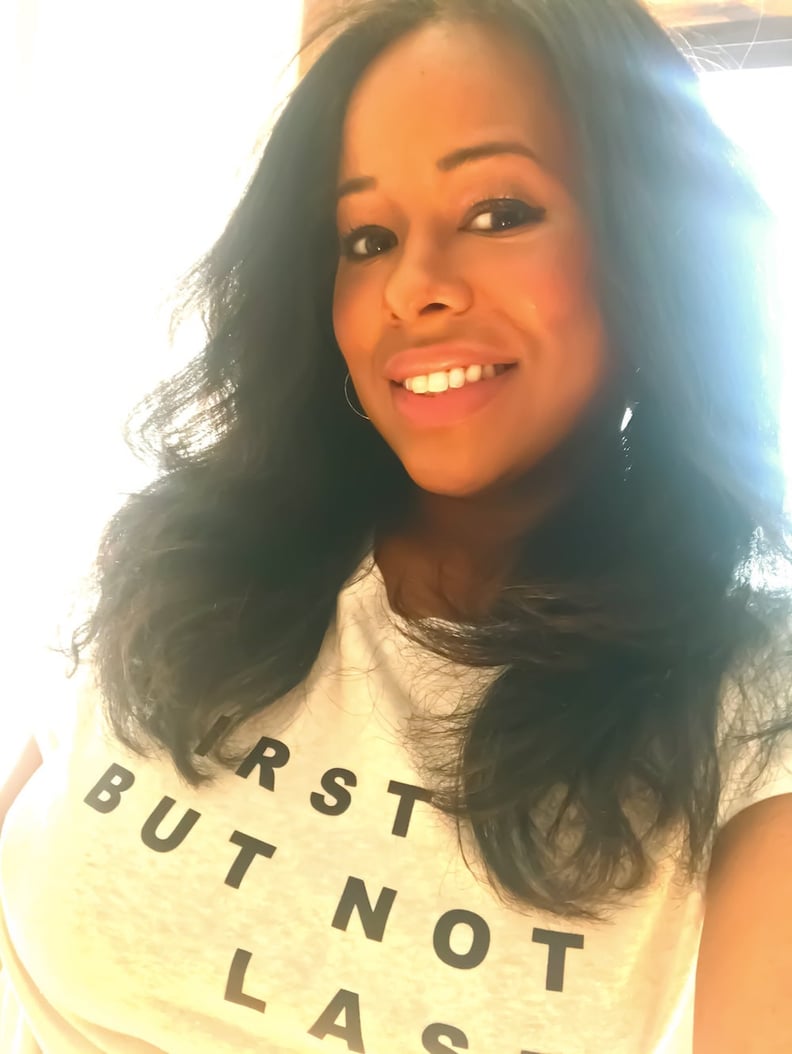 Once you've become acquainted with a place, your imagination can always transport you right back.
I'm proud to be the first in my family to have substantial stamps in my passport. Every one is really just the inky symbol for a collection of memories. I'm so glad my mom got to see some of those stamps and could live out her wanderlust vicariously through me. Her spirit was always my travel companion, and now that she's passed, it's willing me even stronger to book the next flight. I can't wait until the world heals and we can leave our now all-too-familiar surroundings, because experiencing the wonders of another city or country also allows you to fall in love with home all over again. I know I won't be the last in my family to partake in these joys. My 7-year-old niece will surely follow in my footsteps and amass more stamps in her passport than I could ever imagine. We're already talking about our first voyage overseas together. Her desired destination? Paris. Fancy Nancy is a bit of Francophile after all. And this time I fact-checked it.