This 100-Feet Deep Swimming Hole Near Austin, TX, Is For Daring Divers Only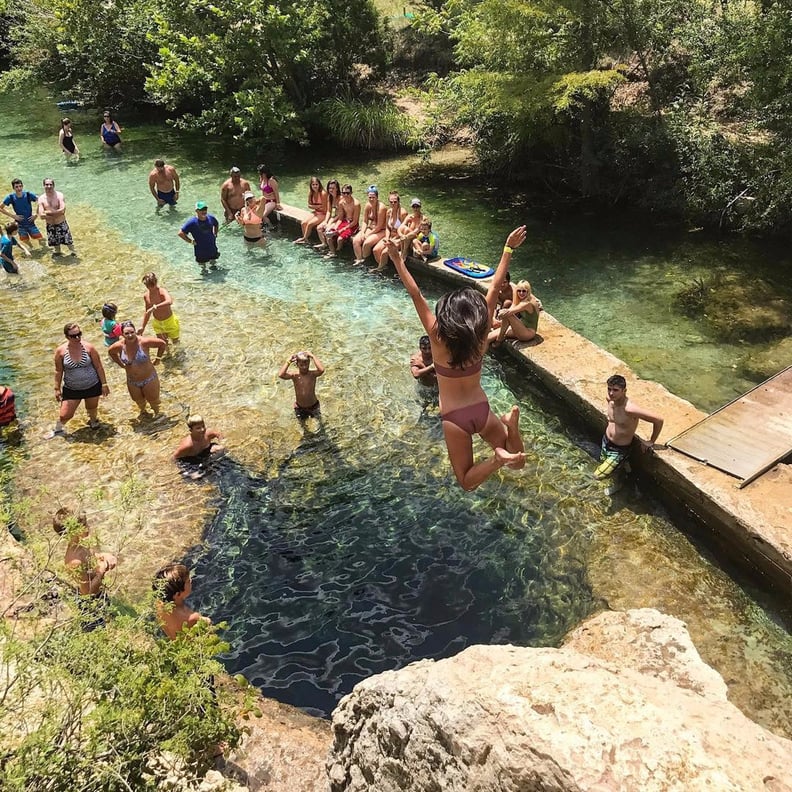 The US is filled with natural swimming holes perfect for cooling down during the Summer months, and many of them are generally safe to visit. A popular spring in Hays County, TX, (about an hour from Austin) called Jacob's Well is a favorite among locals because of its unique formation that's risky to explore.
Water pushes up from the Trinity Aquifer and flows into the surrounding Cypress Creek. The well itself looks like an endless black hole plunging over 100-feet deep. It also features underwater caves, which have lured at least a handful of swimmers to their deaths over the years. Swimming is safe as long as you don't attempt to dive too deep into the spring. According to its website, scuba diving and diving from rocks are prohibited, but without a lifeguard on duty, the rules are difficult to enforce. All activity at Jacob's Well should be done at your own risk.
Visitors are required to make a reservation online ($5 to $9/person), which guarantees two hours of swimming. The website also suggests securing your spot several weeks in advance due to its popularity.
Check out some photos ahead!