15 Genius Jewelry Organization Hacks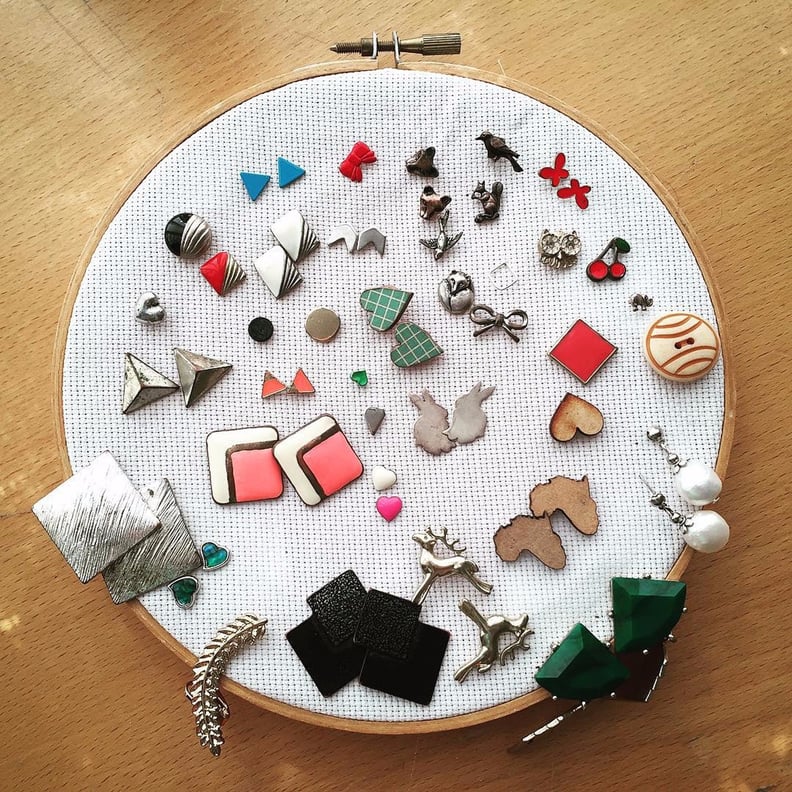 If there's anything worse than a lost earring stud, it's tangled necklaces. You almost always end up making the problem worse after spending an hour attempting to separate them, but all of that can be prevented with the right storage. We've found creative hacks on Instagram by people who've struggled with jumbled accessories, and they're pretty freaking genius. Some are easy DIY projects while others are smart ways of using common household items. (Just wait until you see the cheese grater.) See 15 game-changing ideas ahead!
01
Use bead storage boxes to keep your jewelry from tangling.
02
Thread your studs through a blank needlepoint canvas.
03
Use tension rods to hang necklaces.
04
Stack your bangles and bracelets onto a bottle.
05
Hang your earrings on a cheese grater.
06
Use pill boxes for ring storage.
07
String necklaces along mini command strips.
08
Insert hooks into a pegboard to hang accessories.
09
Add cushions into an empty cigar box for your rings.
10
Hammer nails into a small plank of wood for easy hanging.
11
Drill holes and small screws into a thin wooden board.
12
String lace across a shallow crate to hang your earrings.
13
Use muffin tins for storage.
14
Wrap a thin sheet of styrofoam over a hanger and pierce your studs through.
15
Separate accessories using a door shoe organizer.